It's always an exciting time when you buy a new home. You're ready to start a new chapter in your life and make new memories in your brand-new space. When people end the house renting chapter and plan to start enjoying homeownership, they often come across many troubles and make poor decision because of proper knowledge.
To prevent you to make any costly mistakes, we prepared a list of 14 most common mistakes that are done by new homeowners. After reading the guide, we hope you won't do the same.
1. Not getting a home inspection
This is definitely one of the biggest mistakes you can make as a new homeowner. By not getting a home inspection, you're opening yourself up to all sorts of potential problems down the road. A home inspector will check for things like termite damage, faulty wiring, and water damage, so you can fix them before they become bigger issues.
2. Not budgeting for repairs and updates
It's important to budget for repairs and updates when you're buying a new home. You never know what kind of repairs or updates the home will need, so it's best to be prepared. Plus, updating your home's features can add significant value to it.
3. Not getting a mortgage pre-approval
Another big mistake new homeowners make is not getting a mortgage pre-approval. This will help you figure out how much you can afford and save you from wasting your time looking at homes that are out of your price range.
4. Buying too much house
It's easy to get caught up in the excitement of buying a new home and buy more house than you can afford. But this is a recipe for disaster. It's important to stick to your budget and only buy the amount of house that you can comfortably afford.
5. Not getting a home warranty
A home warranty is definitely something you should consider when you're buying a newly built home. It will help protect you from costly repairs and replacements in the event that something goes wrong with your appliances or other major home systems.
6. Not getting homeowner's insurance
Homeowner's insurance is another essential item that you need to have when you're a new homeowner. It will protect you in the event of a fire, burglary, or another natural disaster. If you are still undecided if what's the best insurance for your home, you can check the home insurance comparison for more details.
Many times lenders and mortgage companies will make homeowners obtain proof of home insurance prior to the lending of the funds.
7. Not talking to your neighbors
It's important to get to know your neighbors when you move into a new neighborhood. This way, you can develop a sense of community and feel more at home in your new surroundings. You may also find out about upcoming events or activities in the area.
8. Not decorating your home right away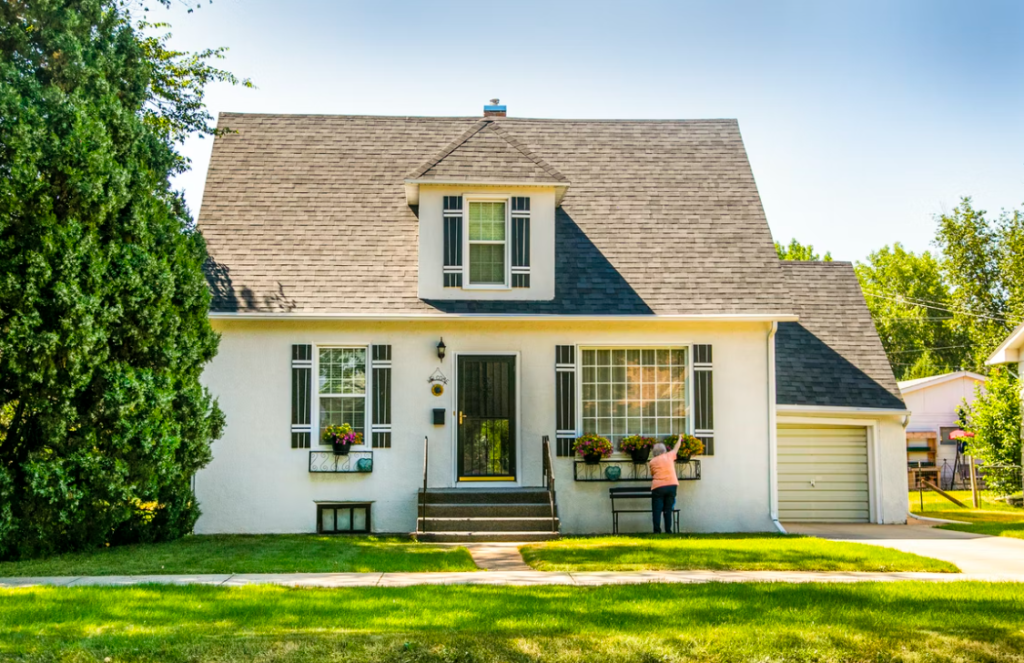 via:unsplash
It's natural to want to decorate your home as soon as you move in, but sometimes it's best to wait. You may not have a clear idea of what you want your home to look like yet. Plus, you don't want to spend a lot of money on decorations that you may end up changing later on.
9. Not getting organized right away
Another mistake new homeowners make is not getting organized right away. This can lead to a lot of chaos and disorganization in your home. It's best to take some time to organize your belongings and create a system that works for you.
10. Not reading the homeowner's association bylaws
If you're buying a home in a community with a homeowner's association, be sure to read the bylaws carefully. There may be rules about things like exterior paint colors, lawn care, and even satellite dishes.
11. Not getting a home equity line of credit
A home equity line of credit can be a great way to get access to cash in case of an emergency. It's also a good way to consolidate your debt and save on interest payments.
12. Not hiring a real estate agent
Source: unsplash
Hiring a real estate agent is one of the best decisions you can make when buying a home. They can help you find the right home for your budget and needs, and they'll be there to help with the entire process from start to finish.
13. Not budgeting for ongoing expenses
Homeownership comes with a lot of ongoing expenses, like property taxes, homeowners insurance, and maintenance and repairs. So be sure to budget for these expenses when you're planning your monthly budget.
14. Not taking care of your home
Finally, one of the most important things to remember as a new homeowner is to take care of your home. This means keeping it clean and maintained and fixing any small problems that may arise. By taking care of your home, you'll ensure that it lasts for many years to come.
These are just a few of the most common mistakes new homeowners make. By avoiding these mistakes, you'll be on your way to a smooth and successful home buying and ownership, experience.