If you are fed up with your garden and want to make it a space that works better for you, then landscaping is a great project to get started on. When you are planning to landscape your own garden, there is a lot of planning involved before you get stuck in, to ensure that you end up with the results that you are happy with.
Before you start to make big garden plans, think about how you use your garden now and your lifestyle, as well as how you want to use it. For example, it is easy to be taken with pictures of beautiful gardens in magazines, but you must factor in how much time you have to commit to a garden that has a lot of high maintenance plants and also if you have pets or children think about the sort of garden that is suitable for them too.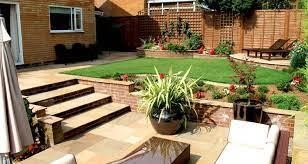 The first thing to do is to spend some time thinking about what you want in the garden – for example, you might want a space for entertaining, such as decking or a built-in barbeque. You might want to add a garden room to the garden, perhaps as an office or somewhere to go and sit if it is raining!
It is also a good idea to think of the plants that you will have in your garden and do plenty of research on them before you put them in. Look at hardy shrubs and the type of soil that you have in your garden. If you want a lot of plants and some advice, it is a good idea to go to a specialist like this plants for trade company https://www.palmstead.co.uk/ who will be able to provide you with what you need and give you advice.
Things like raised beds and features like ponds are also something to consider when you are designing the style of a garden., You might also want to consider creating a wildlife area, providing shelter and homes for wildlife as well as the flowers that attract the butterflies and the bees. There are lots of great tips online that will help you to create a garden that is right for wildlife to thrive in.