The Cold War is a fascinating topic, and a time of great tensions and global fear and paranoia. If you want to explore the history of the cold war in places around the world, here are three must see attractions…
The Berlin Wall and Checkpoint Charlie – If you want to see plenty of cold war history all around you, Berlin is the place to be. The city found itself at the epicentre of the tensions and pictures of tanks at a standoff and troops moving through the city are a stark reminder of how strange those times were in the city.
Nowadays Berlin is a bustling modern city, but relics of the cold war are everywhere and for many are a huge attraction, offering a real insight into the history of the city.
As tensions escalated, the soviets started to want to close their part of the city, and in much the same way as you might want to get someone like this fencing Gloucester based company https://www.greenfieldsltd.co.uk/services/fencing/ to erect a large fence after a dispute with a neighbour, the soviets did exactly this in Berlin.
The city became divided as a wall was built, and families and friends were separated as the cold war intensified. Nowadays, it is possible to see areas of the wall still standing, in places such as Mauer park and of course Checkpoint Charlie, the scene of many a dispute is now a tourist attraction, staffed as it would have been in the day.
Hack Green Nuclear Bunker – Head up to the quiet town of Nantwich and you will see signs pointing out a secret bunker! Not very secret you might think! However, during the cold war, this was a secret that has now become a museum, detailing the plans that were in place if the UK were to come under attack from nuclear weapons.
Head underground to see how this bunker, built to house members of government and military personnel would have operated if the bomb would have dropped, and experience how that would feel.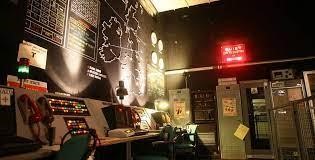 The Titan Missile Museum – In rural Arizona there is a site that was on the forefront of America's defence system throughout the cold war. The Titan missile museum has been preserved to show visitors what went on at the site, and how America's missiles were ready to launch if the United States was under attack. The Titan II missiles were one of America's most well known nuclear warheads, and this site is only one of two ICBM launch sites in the whole world that preserves the history and feeling of what it really meant to live through the era.