Autumn is a time to get out and enjoy the beautiful coloured leaves that the trees display at this time of the year. Make sure that you wrap up in  warm clothing in this women aran sweater https://www.shamrockgift.com/aran-sweaters/womens-aran-sweaters/ and of course wear footwear suitable for the terrain. Then head out to one of these fantastic forests to enjoy all that autumn has to offer…
The New Forest – A variety of stunning landscapes and of course the famous ponies await you in the new forest. As well as the woodland, you can also ramble across moorland and over cliff tops, enjoying this wild expanse. There are an array of beauty spots, including Tanners lane beach and the stunning Frogham viewpoint.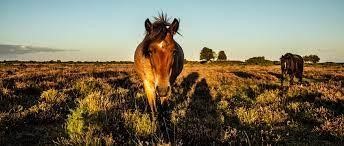 The Forest of Dean – This ancient forest covers a large area, and as well as beautiful walks through the woodland, you can also enjoy the sculpture trail at Speech House and if you are more adventurous, mountain biking trails through the beautiful woodland terrain. There is history all around the forest of Dean, and places like the Dean Heritage centre and Clearwell Caves give you a glimpse into the area's history.
Sherwood Forest – The home of Robin Hood, Britain's most loved outlaw, and also another of Britain's most loved residents, the Major Oak, a tree which is believed to be over 1000 years old. Just think of all the history that this tree has seen! The forest is managed by the RSPB, and there are many species of birds that you may spot on your walk through the forest.