Are you planning to redecorate your bedroom? Have you moved and you must decorate this important room in your home from scratch? If you answered yes to any of these questions, need to be very attentive to what we tell you today, as we will talk to the master bedroom, the most important room in any house after living as it is in this place where every night we recharge the batteries for the next day.
Given that the bedroom is a room dedicated to rest, we get to forward peace and quiet, paying particular attention to comfort. Of course, we should not forget the aesthetic part because much more comfortable rest if the stay is well decorated and our liking. So, if you want your room radiate elegance on all four sides, you should not miss our gallery, and today we show a lot of pictures of bedrooms elegant. In addition, we will take this opportunity to give you some tips and interesting ideas. Would you like to join us?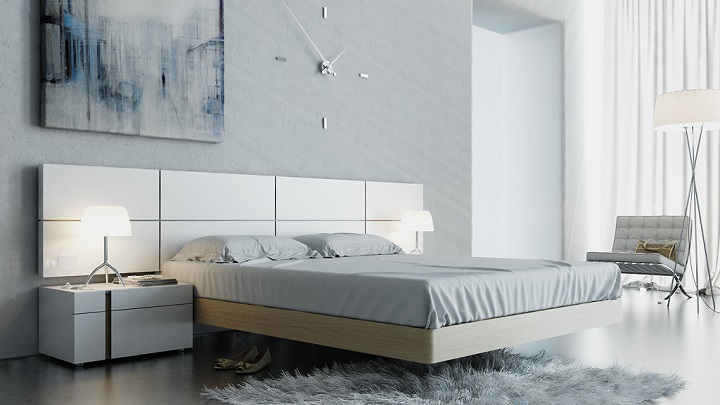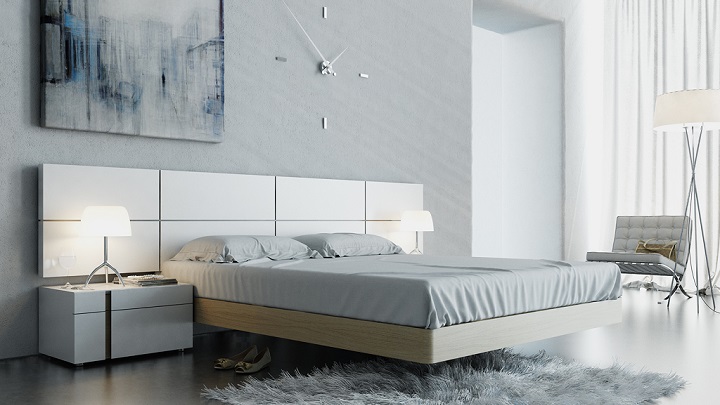 Colors
If you want to achieve an elegant bedroom, it is essential that you choose colors that will form part of each of the elements of the stay. In this sense, you should be aware that there are some colors that are elegant in itself as, for example, black. Of course, when using this color in the bedroom must be very careful choosing it only in small strokes, as it could dwarf the space and subtract brightness. Of course, if you're lucky enough to have a room with many cares meters and good natural lighting, then you can use it to a greater extent, but never in walls. Transmitting another dark color is brown elegance further it provides warmth. You can see an example of a bedroom with brown starring in the picture below.
Of course, white is also an elegant color, but can be somewhat cold. Therefore, it is always preferable to combine it with other colors. Much less cold is beige, other color that conveys elegance. Also, you can opt for the gray, one of the fashionable colors. Other stylish colors are turquoise, pale pink, aquamarine, earth tones and red, which also must be used with care.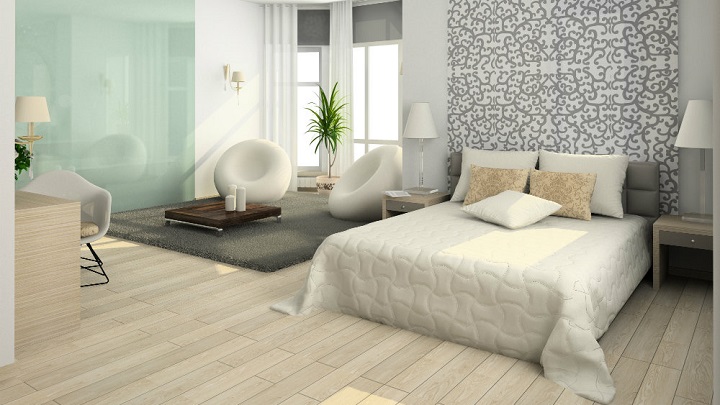 Furniture
The choice of furniture is also essential in achieving an elegant bedroom. So, you should know that the most common is to pick classic furniture, but also can get an elegant bedroom if you decant by more modern designs. If you decant for the latter option, ideally question of spare lines simple.
You may also like to read another article on houseilove: Remove dust from furniture with a natural product
Moreover, we want to mention that the protagonist of this type of space material is wood, which not only conveys elegance, it brings warmth. Also, keep in mind that upholstered headboards are the very suitable for this kind of stay. Of course, the elements vintage are also welcome in this kind of stay.
Lighting and details that bring elegance
If you want to have an elegant bedroom space, you should pay attention to lighting, maximizing natural light and adding different sources of artificial light. Ideally, though, it is that you probably go for sophisticated lamps such as the chandeliers. Finally, we mention that there are some elements that can help you achieve an elegant stay: wallpaper, gold accents, curtains flap, artwork, rugs, mirrors, aged finishes…
Tags:
Elegant Bedrooms