Quiet. There are still days of summer, sun and heat, but with an eye in September, we will see some ideas that will help you get the fall with a very special decoration. So you have room to think about what elements to include if you want to give your stays around to have a more autumnal air. No need to spend too much money on it, because with little details you'll be able to get. This is to provide extra light and warmth to the environment. You want to know how? Do not miss any proposals I present below.
Autumn colors
One way to change the decor of your home to welcome the autumn is to introduce tones that are associated with this season. In this case, the most characteristic are the browns, greens, reds, creams, oranges, browns, earth, yellow … you can also opt for bronze, gold or silver, for example. Always used sparingly to introduce decorative details, do not need you to paint the whole house or change all your accessories …
Flowers and fruits
The flowers are very decorative in any season. You can choose geraniums or chrysanthemums and also put dried flowers in vases or baskets, for example. Not missing leaves or pinecones, two of the most representative elements of the fall of the cheapest and most effective. Nor fruit as a nice green apples or gourds.
The candles
To make your home into a cozy place in autumn use candles to decorate your rooms. If you want to give an extra touch put some with autumnal flavors such as cinnamon, and colors that we saw earlier.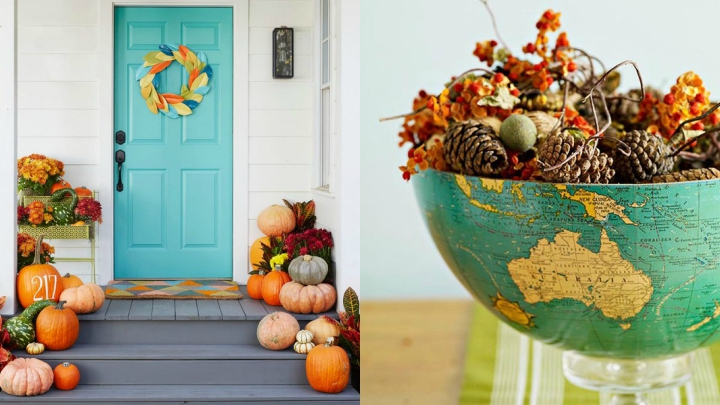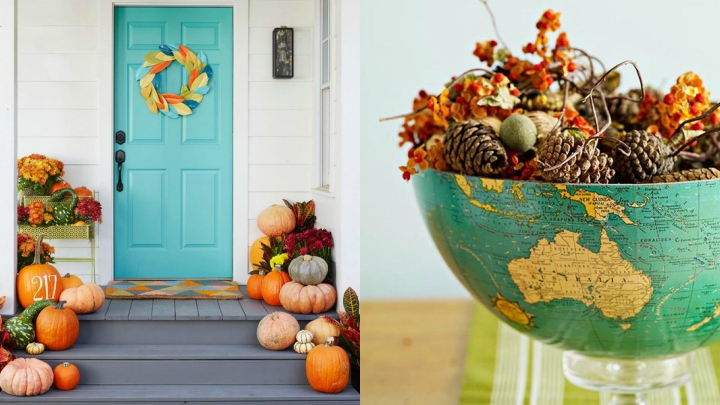 Natural light
During the summer, we have been taking care not to go too much sun at home to not be heated too much, but in the fall we will do the opposite. Open your curtains and let natural light to flood your rooms. You can put curtains with lighter fabrics.
You may also like to read another article on houseilove: Ideas to decorate the terrace with pallets
Leaves in decoration
One of the reasons autumnal excellence are the dried leaves. The can include in your decor through pictures in stamping your cushions or bedding, a center table, framed, stuck on the wall or decorating a table with a wreath as in the photograph right. It is a super economic idea because you can find them in the garden of your home or in any park.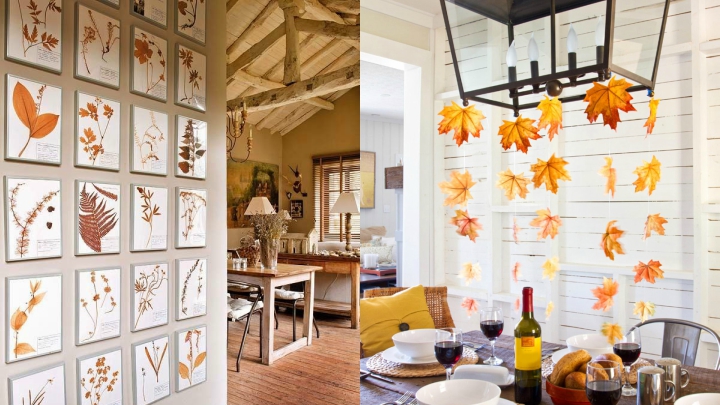 Textile
Another way to make your home very warm and cozy during autumn is betting on the use of textiles such as blankets, carpets, plaids, cushions, etc. Place a plaid or blanket on the couch, in addition to decorating, to cover yourself when it's cold and enjoy a rainy afternoon at home. With these thicker, soft and warm fabrics will be giving this autumnal touch you need your home.
Tags:
decoration
,
Ideas
,
welcoming the autumn