Who has not stopped ever when passing in front of a house covered with ivy , enchanted by its appearance? Since ancient times the Celts covered their ivy house with this plant, to which they attributed magical powers. But it is not necessary to be a druid to have a house upholstered with this beautiful climber. Below you can see many reasons to cover your ivy house.
Coating of the ecological and sustainable ivy house
Due to its plant and living nature, it is the best way to cover and protect the home without having to resort to chemical materials.
Ivy is ambivalent for both country and city homes
It is used indistinctly both in urban environments and in rural settings. In fact, the creation of so-called vertical gardens is becoming more fashionable.
Covering the house with ivy is economical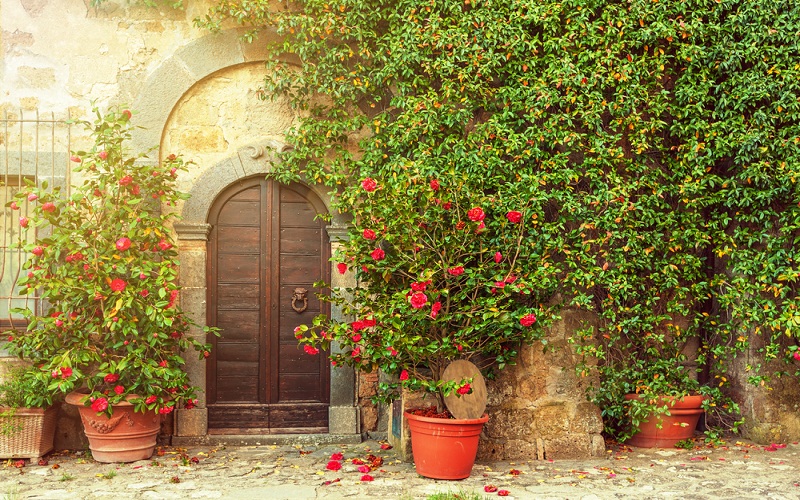 In order to enjoy a house covered with ivy, we only have to plant cuttings (if they are from a wild plant even better, it will be more resistant), and hardly needs irrigation: little water and even less fertilizer.
If you have rented a house in Verona and it is covered by a thick ivy, do not be scared. It is very easy to maintain : an annual pruning to prevent it from becoming engross and detached by weight, or to silhouette doors or windows.
Ivy is a powerful air purifier
Climbing plants such as ivy, are very useful to clean the environment loaded with pollution or pollutants through photosynthesis. It also precipitates and absorbs toxic particles that float in the environment.
The ivy on the facades of the houses has gained enormous prominence with the conscience about the natural and the efficiency
Ivy is a thermal reducer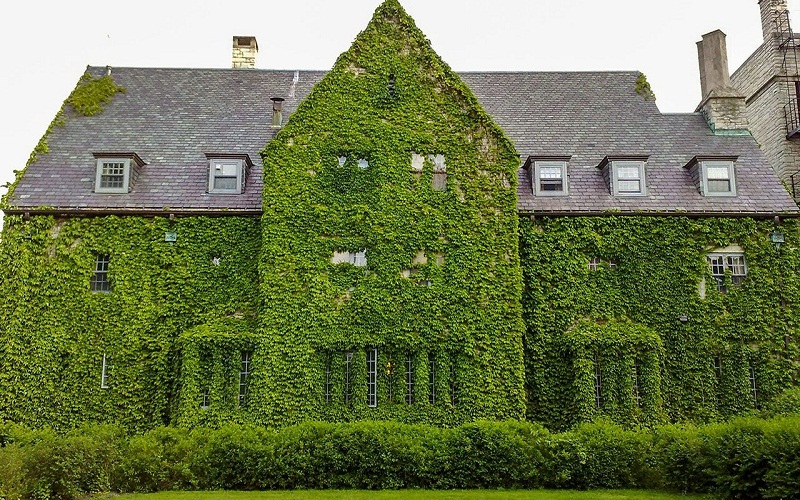 In summer it reduces the heating of the wall , creating a natural ventilation with the breeze. In addition, it protects the thresholds of the windows of the sun and ultraviolet rays .
Ivy in houses removes moisture from the wall
These plants absorb moisture from the area to which they are fixed and return it to the environment, so not only do they prevent the accumulation of moisture in walls and ceilings, but they also do so by cooling the rooms they cover. Contrary to what you can believe, it does not mold.
Ivy coatings reduce temperature losses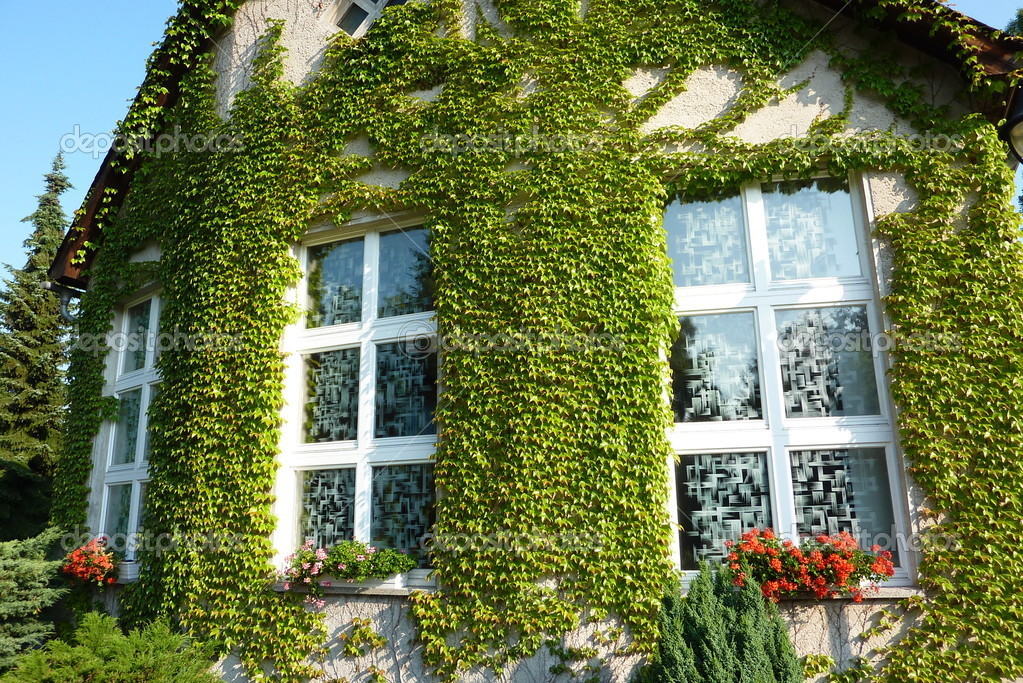 For a ivy house to be 100% efficient, it must avoid temperature leaks inside and isolate itself from the outside, a function that the ivy fulfills perfectly. In winter, it reduces the temperature loss by directing the screen against direct wind. It also protects materials by reducing the impact of frost and hail. The thermal insulation increases by creating an air chamber if  the plant is made to climb on racks, leaving a few centimeters between it and the wall.
Easy and hassle-free removal
If we tire of its powerful aesthetic effect despite the remarkable advantages of a ivy house, there is no more to pull the stems and detaches without effort .
Provides style and color for every taste and type of ivy house
According to varieties and seasons we have small yellow-greenish flowers, and leaves of intense dark green, green and white, yellow, red, garnet, etc. You can choose among your fifteen varieties the one you like the most.
Aesthetically is an added value to the house
The aesthetics of a ivy house  is fantastic. Romantic, it gives a fresh and natural appearance in the city, and in rustic environments accentuates the style, being a perfect complement. In addition, in the field it blends the house with the surroundings and   gives shade , guided in arches or trellised structures.
Reduce the aesthetic and structural defects of the house
If you have an ugly wall or a deteriorated wall, hide it with ivy , and in a short time it will have a great appearance that will also help you to revalue the house . It serves to upholster almost anything, for example, with an interior metal structure can make a topiary. You can even make drawings like the one in the next photo.
Ivy on the houses has a relaxing effect
The Fencing recommends it for its ability to transmute energy. This regenerative capacity extends to garden pests, perhaps because of this it has been considered as magical. It is also called "plant of good luck".
Other beneficial effects of covering the ivy house
Not only are there twelve benefits and advantages of covering our house with ivy: you will have a photo therapeutic kit at hand, since this climber acts as an expectorant, antispasmodic, vasoconstriction, categorizing, antibiotic and analgesic. The poultices of their leaves are highly valued.
You can cut stems to decorate the interior of the house , making centers and crowns, or plant them in hanging pots.
If we have convinced you, and you are going to put it on the facade of your urban house in Barcelona , we just need to give you one more key: do not even think about eating the fruits, they are toxic!
So you know: if among the extensive catalog of properties to sell or rent you find a ivy house, do not hesitate for a second: a property awaits you that will bring you much more than you can imagine. And if you have found a house that convinces you but you want to give it a unique and special contribution you already know: cover it with ivy and you will fall in love even more.
Tags:
advantage of ivy houses
,
coating of the ecological and sustainable ivy house
,
ivy house