No matter where you live in the world, it's hard to deny how taxing that house upkeep can be.  Here in Australia, we have a lot of things to worry about that are unique to us.  However, one thing that isn't quite unique is the fact that our gutters need to be cleaned and maintained.
The degree to which they need to be cleaned will probably depend on how many trees we've got in the yard, for one thing, but also on how often we schedule our routine maintenance and cleaning.  While we can use resources like this one: https://www.handyman.net.au/6-home-maintenance-solutions, sometimes the answers aren't overly clear.
In those cases, it may help to bring in professionals.  That said, today we'll be explaining why clogged gutters such a big deal is, and why you should prioritize cleaning them any change you get.  While it may not seem like it's that important or interesting to read about, you might be surprised.
Dirty Gutters: Problems Arising From Dirty Gutter Systems
Before we discuss ways to alleviate the issue, let's take a moment to look at how dirty gutters systems can cause problems for your home.  A lot of them aren't super obvious, so they could fly under the radar for months or even years if you aren't on the watch for them.
Interior Damage
If you didn't know, clogged gutters can actually result in damage to the interior of your home.  You see, they're a way for water to be drained off the roof.  When that can't happen, that water will end up pooling on our roofs.
At first that may not be a big issue.  Unfortunately, it can turn into a leak at surprising speed.  Interior water damage like that can cause mold or brown spots that are hard to get rid of, and no one really wants to have to deal with that.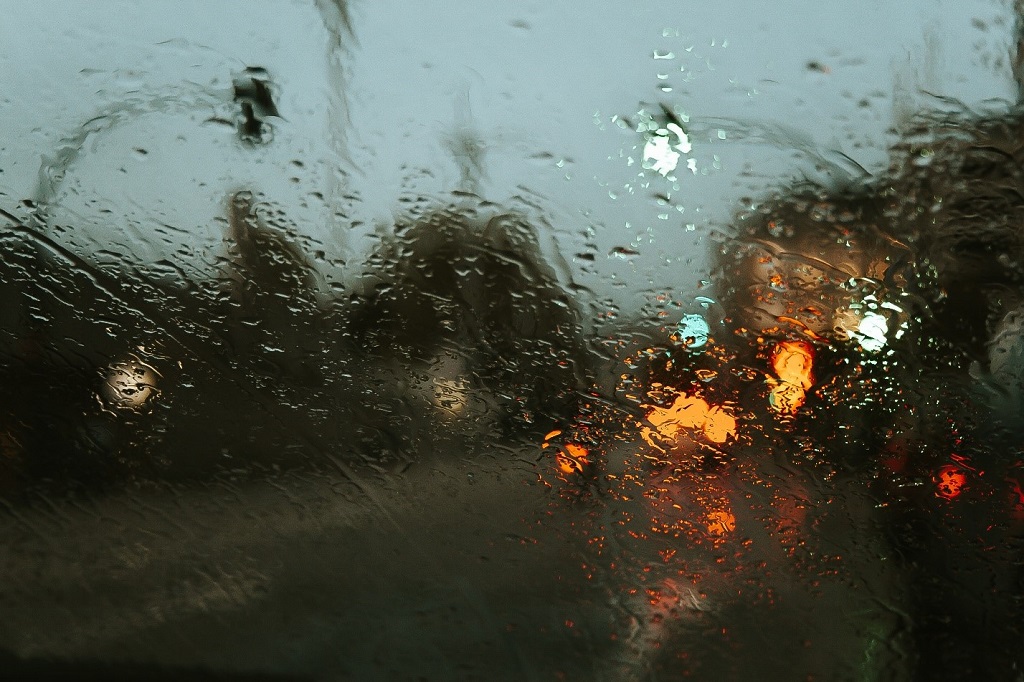 Foundation Damage
In a similar vein to the previous point, there's also the fact that clogged gutters can cause foundational damage to your home.  As you can see in this blog, it's another thing that can kind of sneak up on you.  Obviously, we don't want it to happen, especially not right under our noses.
This happens because of the water that ends up flowing down the sides and paneling of your house (thanks to the fact that water isn't being properly drained).  It can end up seeping into the foundation or even flooding your basement if you have one.  Neither of those circumstances are easy to deal with.
Bug Problems
We've got a ton of creepy crawlies here in Australia, and dirty gutters are prime real estate for them.  Bugs can lay eggs or even create nests in the debris in a dirty gutters system, which is probably something we'd prefer to avoid.  Depending on what type of clutter is up in them, you could end up with wood-eating pests, which is one of the worst-case scenarios in these cases.
Landscaping Damage
If you're someone who prides themselves on having a pristine, spotless lawn with beautiful landscaping features, then this next point will probably be of interest to you.  When we have excess water flowing into our yards, it can lead to the landscaping efforts we've made to be damaged or even destroyed.
Gardeners beware, too, since too much water can end up drowning our beloved plants.  Really, you can see why gutter cleaning is pretty important no matter the circumstances, considering how much damage it can cause otherwise.   Your gutters could even end up breaking if you leave them clogged for too long.
Blocked Downpipes
Now, if you aren't sure what the root of the problem here is, then this is your answer: blocked downpipes.  You see, downpipes are meant to move or transport any water that is in the gutters into some sort of gulley or drain system.  When they're blocked, we can start to see these other issues arise.
What can block them, though?  Unfortunately, there are several answers.  We'll do our best to offer a comprehensive list of them.
Moss, Plants, or Leaves
As far as the biggest offenders when it comes to blocked downpipes, they're easily moss, plants, and leaves.  Leaves are of course likely to come from the trees in your yard or neighboring ones, and twigs can end up in the mix sometimes as well.  While a few of them at a time are hardly a big deal, when they start to build up, there can be some big problems.
Moss can start to grow around these types of natural detritus, especially if there's a mix of leaves, twigs, and other plants that are starting to crop up.  You could end up with a whole ecosystem up there, which isn't exactly a good thing (to put it lightly).
Roof Tiles or Cement
Over time, your roof will naturally start to decay a bit with age.  The shingles in particular can start to crack and break.  They do tend to land in the gutter system, so they can be what's causing a downpipe block.  It's something to be on the watch for, that's for sure.
All of these issues can compound, and if we aren't prepared to deal with them, then they can catch us off guard as well.  It's pretty important to schedule gutter cleaning at least once a year, whether you do it yourself or bring in professionals to do it.
Unfortunately, it can be dangerous to do it on our own.  When we aren't trained, we could end up injuring ourselves or breaking the gutters, neither of which is a good thing.  Thankfully, there are plenty of contractors and organizations who are able to clean them for us.  These professional services can be found all over Australia.
Thanks to this, there's a good chance that you'll be able to find one locally, and even better if it's a family-owned business, right?  Just check out some reviews before you decide who to work with!
Tags:
best way to clean dirty gutters
,
clean dirty gutters
,
how to clean dirty aluminum gutters
,
how to clean dirty gutters
,
how to clean dirty white gutters