There are lots of environmentally-friendly flooring options, and some of them are not just sustainable but also positively beneficial for nature.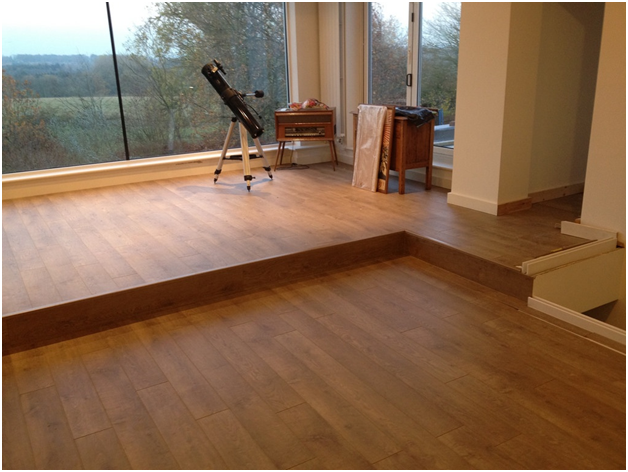 1. Cork

Cork is the ultimate in environmental choices of floor, because of the amazing nature of cork trees. They live for about 250 years and the cork forests of southern Spain and Portugal provide shelter for species such as the endangered Iberian lynx, Spanish eagles, black storks and migrating birds. Screw tops on wine bottles have endangered the forests but cork floors are becoming increasingly popular because of their warmth and sustainability, so hopefully this will give the cork forests a future.
2. Bamboo

Few things grow more quickly than bamboo, so it scores hugely on the sustainability index. However be aware that it is mostly imported into the UK, incurring transport miles. It can be styled and coloured in many different ways, so it's ideal for contemporary design schemes.
3. Recycled Glass
The Daily Telegraph recently featured new materials for use in kitchen floors and worktops, including recycled glass. Glass tiles are also becoming very popular as flooring, as they give a chic, metropolitan look and stop the glass going to landfill.
4. Real Wood Flooring
Using real wood flooring from places such as www.woodfloorwarehouse.co.uk is another great option. You can buy wood flooring that has been harvested from sustainable sources. In terms of environmental friendliness, you also need to factor in that wooden flooring can last for generations and this is a big tick in the box environmentally.
5. Rubber

When rubber flooring is made from recycled tyres it's very green, but when it's made from new rubber it isn't, so check with your supplier whether the rubber is new or not. Used throughout a space, rubber gives a contemporary, slightly edgy look.
6. Linoleum

Linoleum is far greener than vinyl flooring because it has a much lower chemical profile. It is made from materials such as linseed oil in its solid form, ground up cork, wood flour and pigments to give colour. It's soft and warm but be careful about wearing high heels on linoleum, because they will mark it.
7. Seagrass

This is a naturally occurring fibre that is woven into carpet and will take exceptionally heavy domestic wear. It's very eco-friendly and John Lewis has some smart herringbone weaves that would look great in a hallway.