Home doors are the first thing that anyone sees when entering your house. Your front door or side doors are the primary entry points in your home that provide convenience and security. This part of your home is an open invitation for visitors to walk right in, which is why it's crucial to have a well-secured door.
However, as time passes by, your door might get worn out by constant use. That means its quality, stability, and safety may no longer meet the standards of your home security. And eventually, you'll need a door repair or replacement. Since this is a tedious task, hiring a Northern Virginia door company or any door installation professional is an excellent choice.
Selecting a reliable door company requires time, effort, and patience. You'll need to consider several factors before you make a decision. So, without further ado, here are the do's and don'ts of choosing a door company.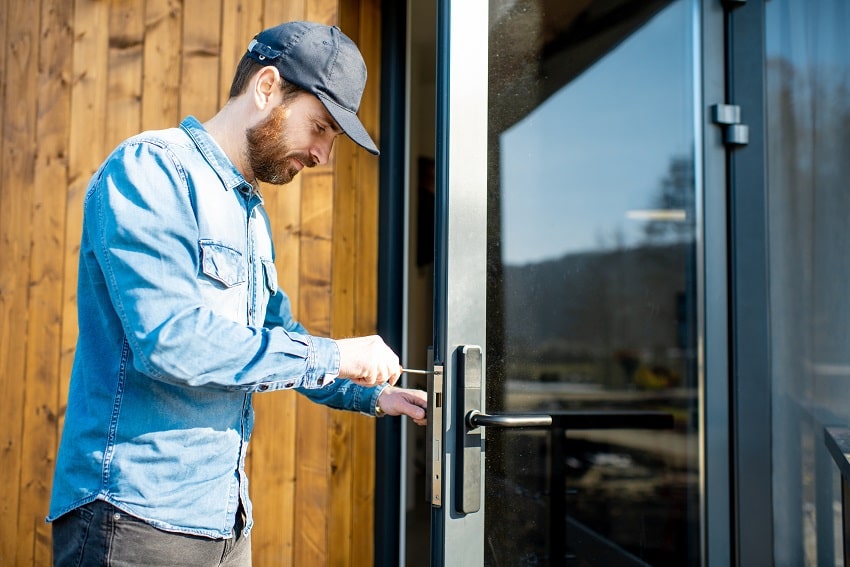 Do's
The online world is a goldmine of information. It's the best source to find lists of reliable door installation companies and their profiles. For instance, a website is a good indicator of how professional and trustworthy a company is. It's best to check a company's website and look at their services. Do they provide a free estimate? How about the product warranty?
A reliable door company provides free price estimates or quotations of their services. On the other hand, a company that gives a warranty or guarantee is an indication that they're an honest and approachable company that is willing to replace or repair any of its products or services. A company that knows how to deliver premium quality door installations should not shy away from giving you such information and guarantee.
Furthermore, you may want to evaluate their warranty. Determine how long it'll last and guarantee coverage. Most door companies offer an average of one to 10 years warranty for their door replacement, repair, or installation services. The longer warranty terms, the higher the chance of getting a superior and excellent door company.
Do Assess Their Reputation
The company's reputation reflects its service. It's a crucial factor to consider since it can help you establish the legitimacy of a door company. How do they handle their customers? Are they well-known for their door replacement, repair, and installation services? What about their customer service?
A reputable door company has a good track record. They prioritize the needs and satisfaction of their customers, work hard to provide unparalleled door installation services, and earn positive reviews from clients. These traits are what you should look for in a door service company.
In addition to customer feedback, assess if the reviews are reliable and authentic. Some companies use fiction or buyer personas to boost their ratings and outstanding reputation. To know if the testimonials are legit, you may contact their previous clients and ask for their personal experience with the company. Doing so will give you a clearer picture of the company's credibility.
Asking questions will give you an idea of the company's experience and performance. Also, it will tell you whether they can provide the services you need. You may also want to ask for certificates, licenses, and insurance. A trustworthy door company should provide all of these documents.
Moreover, you may want to ask how long they've been in business. The longer the door company operates, the more experience and knowledge they have on door installations. By asking several questions, you may evaluate how they respond. Are they considerate and honest? Do they answer your questions promptly with confidence? It's one of the surest ways to determine if they're reliable and professional.
Don'ts
Do Not Stick With The First Door Company You Can Find
Like any home improvements or repair service, don't just hire the first one that you can find. Choosing a door installation professional shouldn't be taken lightly. While this approach might be time-efficient, it could lead to regrets. You may end up with a sub-par door services experience.
It's easy to believe with the first door company you come across because of their excellent offers and quotations. However, you may achieve optimal results if you compare several companies. It's best to collate three to five-door service companies you can trust. Then, you may conduct thorough research into their performance and history.
Do Not Fall By Marketing Tactics
Several door companies use marketing tactics to entice customers. These practices include the offering of coupons, sale prices, and discounts. However, a responsible door company should never rely on these to gain new clients.
If their marketing ploys entice you, you'll likely end up paying more later on. General maintenance, repair, and replacement of existing doors will cost more than the advertised promotion.
Do Not Go With The Lowest Bid
Sometimes, it's tempting to go with the lowest bid, especially on a tight budget. However, this approach can be risky because while the door company may have the lowest cost, they might offer sub-par or cutting corner services.
Instead of choosing the lowest bid, assess their cost. A responsible door company should have reasonable prices for exceptional services. With that said, it's best not to focus on the cost. Instead, focus on finding a door company that provides top-notch services for a competitive price.
Conclusion
There you have it, the do's and don'ts of selecting a door company. It might be as simple as it sounds, but being meticulous and keen on details can make a difference. With these pointers at hand, you can maximize your chances of hiring a competent door company that provides superior quality services.