If you've ever had to deal with a sewer backup or pipe leak, you already know how stressful and time-consuming it can be. The last thing you want is to have this happen again, especially if it's an emergency. Here are some tips on what to do when faced with an emergency sewer pipe repair.
The Emergency Sewer Pipe Repair Process
The first step is to call a plumber. The plumber will come to your house, assess the problem, and give you an estimate. If it's not too late in the day, they'll fix the problem immediately and clean up after themselves.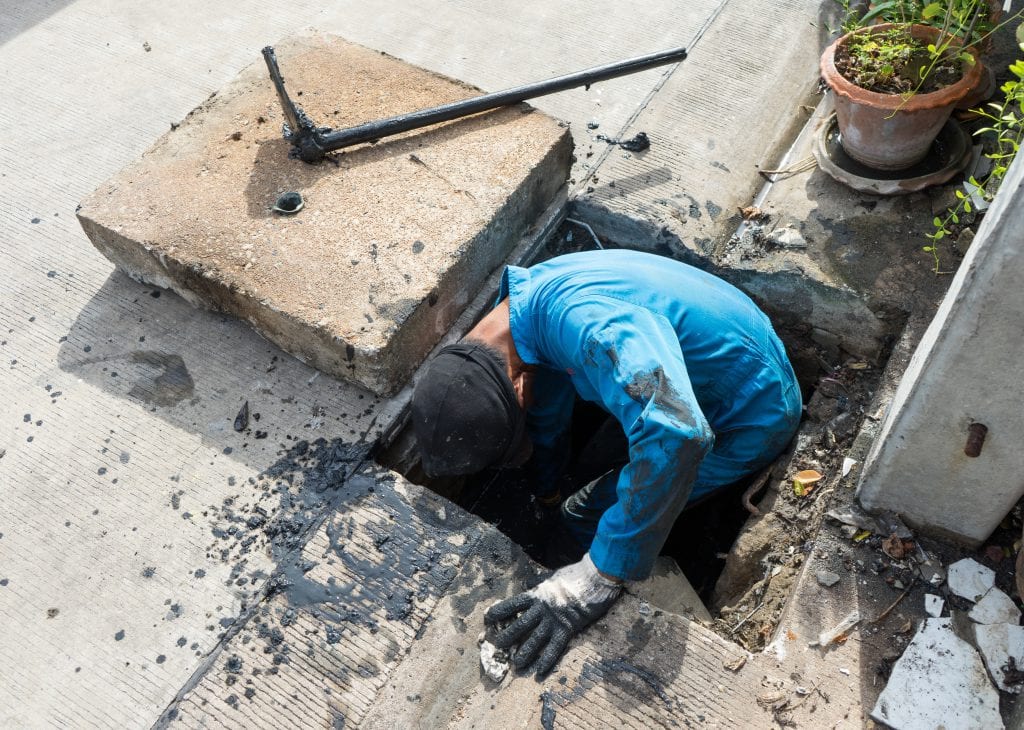 Why You Should Call for Emergency Sewer Pipe Repair Services
If your home is experiencing a backed-up sewer pipe, it's essential to act fast. Emergency sewer pipe repair services can help you avoid the cost of a complete replacement. In some cases, emergency sewer pipe repair may even be completed in less than 24 hours! Emergency service technicians are available around the clock and can immediately assist with your sewer problem.
Not all Plumbers are Created Equal
When you need emergency sewer pipe repair, you must know that not all plumbers are created equal. Some plumbers don't have the right equipment or may be licensed but inexperienced. If you're in a pinch and need someone who can come quickly to fix your problem before it gets worse, look for these qualities:
Experience: You should find a plumber who has been working on pipes for at least 20 years and is familiar with all drain issues. If you hire someone without this experience, they will likely have difficulty diagnosing and fixing your problem promptly.
Equipment: The best plumbers will always have their tools available so that they can get started on repairs as soon as possible—and sometimes even bring their truck to transport heavy items like pipes or hoses that might otherwise be needed during an emergency job site visit (like when trying to close off an area where there's flooding).
How to Prevent this from Happening Again?
Don't wait until the problem becomes an emergency. Call a professional plumber immediately if you notice any of these signs:
Frequent blockages in your toilet bowl. If a toilet is not clearing correctly, it may be time to call a professional plumber.
Water flowing down the drain is slow or only trickles instead of gushing out as usual. You may have something blocking the pipes that need to be removed by hand or with tools. The same goes if you notice excessive water pressure when flushing—this can also mean something stuck in one of your drains!
Your sink drains slowly or barely drains at all, even when no objects clog it up (such as hair). This could indicate an issue with the piping underneath your sink and drain trap – make sure both are clear before calling for assistance!
Things to Consider
When you have a sewer pipe that needs to be repaired immediately, you can hire a plumber with experience dealing with emergencies. Some plumbers are better at handling this type of work than others, but there are also some things you can do to help ensure that your sewer pipes don't burst or otherwise need emergency repair again in the future.
While you might not be able to prevent an emergency from happening again, you must know how much water is flowing into your home when it happens so that the plumber can determine what caused the break and whether or not there could be more severe problems underground. The sooner they know about any leaks or cracks in your system, the easier it will be for them to fix them before they become dangerous (such as flooding).
Conclusion
Hopefully, this blog post on emergency sewer pipe repair is helpful. If you have any questions or concerns, don't hesitate to reach out to us. We're always happy to help!