During chilly winter months, your furnace is the primary source of comfort. As the cold season approaches, many people fire up the furnaces to prepare for the season. But for the heating system to serve you best, it needs attention and care.
Regular furnace maintenance helps your system to work efficiently and effectively. Besides lowering high utility bills, your heating system will work smoothly to warm your home. See below some 5 tips for maintaining your furnace.
Check your Filter System
As simple as it is, the filter in a furnace is a crucial part of the heating system. It collects debris, dust, bacteria, and dirt from spreading through your home. After some time, the filter becomes clogged up, preventing adequate airflow in your home. A dirty filter will make your furnace work harder, raise your utility bills, and compromise the air quality.
Clean the filter every few months to get rid of any accumulated dirt. You may need to replace it if it is clogged up.
Inspect the Thermostat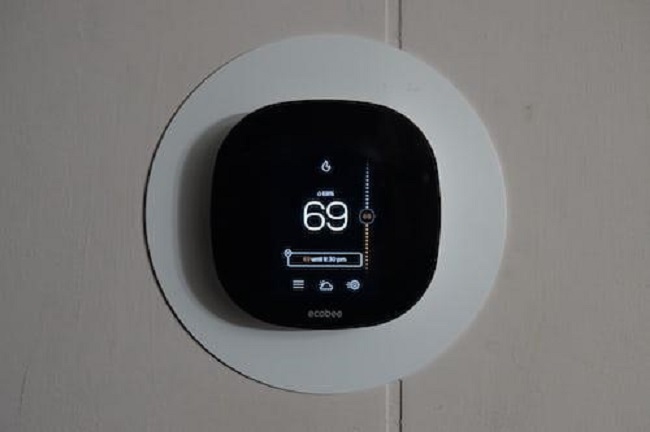 Like any other thing, the thermostat wears out sometimes. If your heating system does not heat your space even after turning it on, you may need to inspect the thermostat. First, check if the batteries are working by replacing them and switching the thermostat on before calling professionals. Check the thermostat reading. The thermostat may need to be fixed if the numbers differ from your home's feel, even with new batteries.
Also, ensure that all wires are well-fitted and properly in their right place. If the thermostat still needs to be fixed after these jumpstarting routines, you may need to call in experts.
Clean the Furnace Blower
It is crucial to clean your blower after some time as it gathers dust, debris, and dirt, which manages to pass through the filter. The furnace blower motor assembly is connected to the filter directly, and the area is right after the filter.
When cleaning, remove the panels between the blower and filter, then wipe the area with a damp cloth.
Assess the Furnace Vents and Ducts
It is crucial to keep checking your furnace ducts as they get damaged frequently. Check your ducts and clean them weekly using a vacuum cleaner to avoid issues. Your vent system gathers a ton of debris and dust, compromising the home's functionality and air quality. You can also keep the vents clean by using a brush. If you need more clarification about cleaning the vents and ducts, seek professional assistance.
Seal any Cracks or Vents
Cracks and vents in your home structure allow warm air to leak out and winter air to seep in. The outside interference increases the energy load as it takes more heat to keep your house comfortable and warm. You can get an HVAC contractor to provide a home energy audit and determine the existing weaknesses.
Once a professional determines where energy leaks are, make arrangements to seal cracks and vents. If the problems are small, you can consider DIY.
Conclusion
There are some aspects of furnace maintenance that you can handle with the right tools and knowledge. Others require experience and years of schooling to execute. When maintaining your furnace, it is important to handle what you can and trust the complex work in the hands of a licensed expert.