Today, many people choose to work from home so freelance or independent. In addition, both children and adults must devote some time to the study, that way the intelligence and capabilities will be developed. However, not all people need the same environment to study, because we all have different personalities. In this note, you'll know what the studio environment / right job for you. Attentive!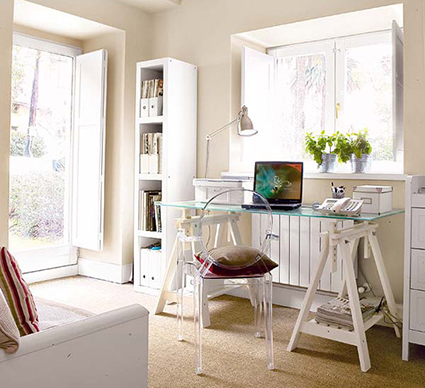 1. A very bright environment
Light is one of the best allies of workspace. Therefore, a room with a window is perfect. Also, if the elements accompany white or light colors will be much better, because the space will look minimalist without distractions. If you want to put a decorative element, plants or flowers will be ideal.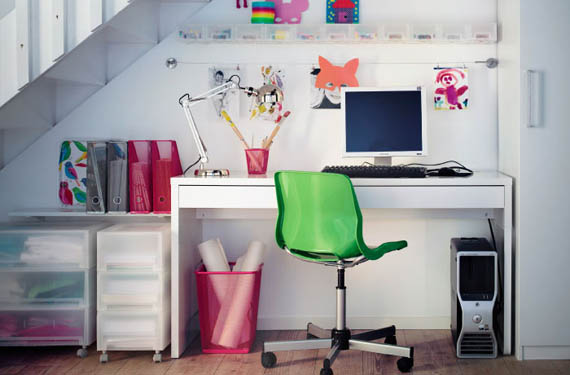 2. A youthful atmosphere
If you are a person with young and colorful soul, this environment is right for you. The trick is to always use neutral colors for desktop and wall. The ideal is white, but if you prefer black or gray, is also a good alternative. Then choose the combinations that you like for accessories can be pastel or bright colors. Post it pictures and colors are a good option.
3. Women and Environment cheerful
If you are female, you like having everything tidy and love pink. This decoration is for you! Use the white base color to enhance the light. Then try to get items with different color roses that you really like, you can be green, blue or yellow. If you get organizers and deportations boxes or anything to organize, do not hesitate to use it.
4. Rustic atmosphere
If you love nature and like to stay in touch with her, a rustic atmosphere is perfect. White, brown or green colors go with you. Use a wooden desk and recycled accessories. Do not forget the plants and flowers!
Tags:
Create an environment
,
personality
,
study
,
work