Around Christmas, there are lots of things to organise and so much to do, and things can feel stressful. Another thing that can cause stress at Christmas is the amount of rubbish that it generates, leaving the house cluttered and messy.
Before Christmas arrives is a good time to have a clear out to reduce the impact of this and get rid of anything that you don't want before more stuff enters the house! Having a pre-Christmas clear out can help you to feel more relaxed in the run up to Christmas and around Christmas itself as it is easier to keep things tidy and well organised.
Here are some of the things that you might want to get rid of around the festive period…
Before Christmas – If you have a lot of clutter in the house, now is the time to get rid! If you have a lot of things that are no good, and lots of rubbish, you might want to hire a skip to get rid of it from somewhere like this Swansea skip hire company https://pendragonskiphire.co.uk/swansea-skip-hire
If you have things that are still in good condition but are not used, or things like clothing that children have grown out of, then you could sell it online or at a car boot sale to make some pre-Christmas cash or donate it to charity who may be in need of it. There are a lot of charity appeals for things at this time of the year so have a look at what is near you.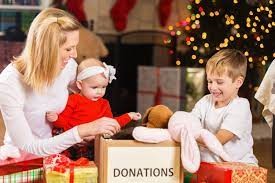 After Christmas – Once Christmas is over, there may be a lot of things that you want to get rid of. Christmas trees are one of the big ones, and you should make sure that you dispose of it correctly. Have a look in your local area as your council is likely to offer a Christmas tree disposal service, or it may be that there are other companies who offer this service.
Wrapping paper and Christmas cards are also something that can be recycled rather than sent to landfill. Many people keep used wrapping paper and can re-use it next year, but you can also recycle both cards and wrapping paper.