According to the Australian act AS/NZS 3760:2010, businesses that work with portable electrical appliances should adhere to certain rules and regulations. This includes undergoing regular test and tag processes for equipment that is either used by employees or rented out to other companies.
The main reason why businesses should ensure that their equipment is being tagged and tested by professional PAT testers is to ensure the safety of anyone who might operate the units.
Safety regarding electrical equipment isn't something that should be taken lightly. There have been many instances where employees have suffered burns and other harmful consequences because of faulty equipment.
Why is Electrical Safety so Important?
Open circuits running through broken and damaged equipment can pose great risks to those in its close vicinity. If business owners don't take necessary measures to ensure their employee's safety the following hazards can occur:
Injury due to exposure to broken electrical equipment
Accidents due to faulty installation or exposure to arcing
Electrical shocks due to exposure of open wires and cords
Burns because of open-wire contact with the skin
The static electricity created by faulty equipment can ignite a flame and either start a destructive fire or an explosion. Click here to read more about electrical safety
When the necessary measures aren't taken, anyone who works with these portable apparatuses will be at risk. For this reason, businesses have to follow protocol and call in professionally trained technicians to test and tag their equipment.
What are Testing and Tagging?
It's quite a simple concept. In the same way, as your car has to be roadworthy in order for you to drive it, an electrical appliance should be safe before you can use it. In order to prove that it is safe to use someone has to put it through a few simple tests that include:
Checking supply cords, any defects or damage on the unit's exterior, and problems with connectors
Checking for exposed wires or inner cords
Testing insulation, functionality, voltage, polarity wire, leakage, continuity, and earth circuits to ensure optimal performance
Anything else that might have an effect on the overall performance or safety of the appliance
Testers will always use a PAT (Portable Appliance Tester) to perform this task. Professionals are trained to use this apparatus and should also hold a license to perform these services in line with the AS 3760.
After the testing process, a tag is placed on the appliance to prove state the outcome. An in-depth report will also be provided by the technician to the customers which comments on the outcome of the test. This report will have the following information on it:
Unit descriptions complete with bar code and serial number
Name of the tester and their company name
Location of where the unit is being used and where the test took place
Date of the inspection as well as the due date for the next inspection
A description of the outcome and whether the portable electrical device failed or passed the test
Notes on any repairs made
Notes on any further observations
Companies should make sure that they follow the regularity of testing and tagging accordingly to ensure all equipment are always in tip-top shape.
How Often Should Portable Electrical Equipment be Tested and Tagged?
Depending on the class in which the equipment falls the inspection intervals will differ. Another dependent factor is what kind of industry the equipment is being used in. Industries like construction and mining will use their equipment much more vigorously and regularly than others.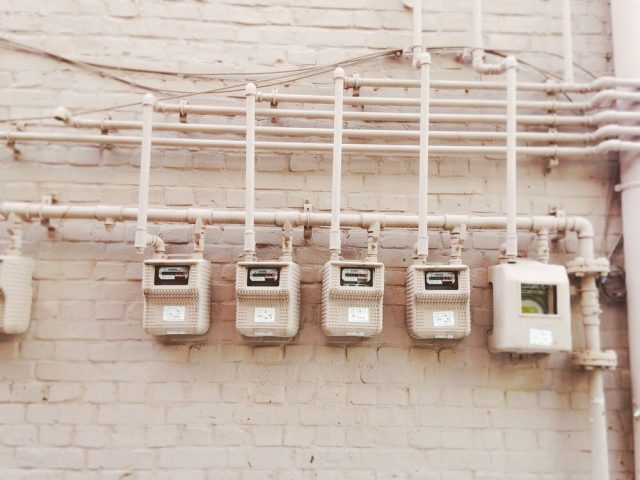 Other dependable factors include the class in which the appliance falls, whether it's an RCD (Residual Current Device) and either portable or fixed. There are two different class appliances: Class I and Class II. Let's take a closer look:
Class I Appliances
These appliances include those with two levels of protection – basic insulation and an earth connection. When tested an insulation resistance and an earth continuity test will be performed. Class I appliances usually include those with three core cables, when the plug features a metal Earth pin, and those made from metal.
Examples of this class are things like kettles, irons, refrigerators, and microwaves.
Class II Appliances
Users are protected by double insulation that doesn't need any earth connection. For these appliances, only the insulation resistance test will be carried out. Usually, the cases will be plastic (like with power tools or computer printers) and the rating plate will have a double box symbol on it.
Depending on the classification the unit falls the PAT test will be differently approached.
In most cases, portable equipment should be tested at least every 3 months. In factories and workshops where repairs are being done Class I and II appliances should be tested every 6 months. Working spaces where the equipment's cords are under constant strain and twisting, appliances should be tested every 12 months. When the cord isn't under strain like being twisted and turned, the equipment can only be tested every 5 years.
Equipment like vacuums and carpet cleaners, used for commercial cleaning, should have a test and tag every 6 months. When these units are being rented out, it should be inspected before every out hire and at least every three months in between hiring out.
Portable electrical appliances used in hotels, accommodation facilities, and other residential properties should be tag and tested every 2 years.
Anytime that a unit has to go for a routine service or repair, it has to be inspected for safety again before use. Learn more about inspection intervals and regularity here: www.electricaltesting.com.au/test-and-tag-adelaide/.
It's important that business owners who run companies operating Class I and II, EPOD's, RCD's, cord sets, and cord extension sets follow the Australian Standards when it comes to appliance inspection. This will ensure that everyone who operates the units will do so safely.