Human beings need sunlight. The Earth to function needs sunlight. All living things on the planet Earth need sunlight. However too much of it can cause issues and there are ways and means to protect yourself from it's more dangerous aspects. In particular the harshness of UV rays can cause terrible damage to the skin. With a decreasing Ozone layer and a warming climate the need to protect our homes, old and new will be of paramount performance.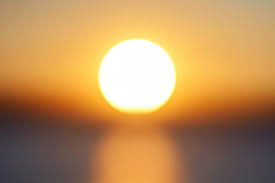 One of the best ways to do this is with a Sun awning. These are retractable covers that are fixed to the side of a house. They can be brought in and out as needed be, there is no need for it to be extended on a gloomy winter's day or on days when the sun is not so strong. You can find some great options for curtains if you want something internal. Just look at this Tewkesbury Curtains company.
These awnings provide a natural shade that will cover and protect the windows and cast a shadow that will also keep the room cool. If combined with Double glazing it can be a very effective way of reducing the heat in a room. The awnings also come in a range of attractive colours and designs that can add to the house's appearance.
Larger awnings can also be utilised out in the garden to provide shade over patio areas for example. Now the garden has an added dimension and can be used in high summer and during the day.