Power tools make lives easier with the convenience they provide when working on various projects, whether at home or in the workplace.
Although convenience makes any project easier to handle, many still end up making mistakes when using power tools. Sadly, these blunders can cost money, time, and effort while potentially resulting in injuries, especially if you fail to observe the proper precautions.
Every year, some individuals end up in the emergency room after sustaining injuries when using circular saws, table saws, or nail guns. Therefore, once you decide to invest in power tools, make sure to observe safety at all times to avoid any injuries. If you're planning to invest in power tools or upgrade your current ones, you might want to check out reliable online providers, such as Datapowertools.co.uk or others, as a good starting point.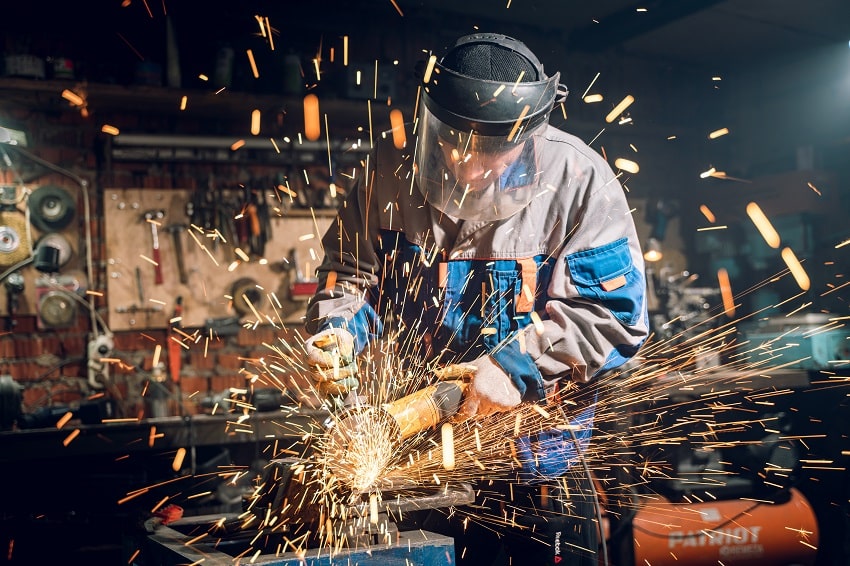 To ensure all your projects are safe and successful, you need to be familiar with the common blunders involving power tools. Here are some of them that you need to refrain from:
Standing In Front Of A Person Operating A Power Tool
Although most are likely to watch a person operating a power tool, you shouldn't make the mistake of standing in front of a person who's using one, especially a circular saw or an angle grinder. The material might likely loosen during work and fly toward you at high speeds.
In case you're working as a group on a home renovation project where each is using a tool, make sure to maintain a safe distance at all times.
Holding Power Tools By The Cords
One of the most usual mistakes when using power tools involves cords. Remember that when handling tools, don't carry them around by the cord. Doing so will place excessive strain on the connection point, putting it at risk for a malfunction at some point.
When disconnecting the cord from an outlet, make sure to turn off the power tool, firmly hold on to the plug, and pull it from the outlet. Avoid yanking the plugs from the outlet on the cord. Additionally, you should turn off power tools and disconnect from the power source when not in use.
Not Wearing Proper Protective Gear
When working with any power tools, always put on protective work wear at all times, even if you're working on a do-it-yourself (DIY) project at home. Using power tools can expose you to a variety of hazards, such as projectiles and dust. Always wear protective equipment, such as a dust mask, goggles, a hard hat, safety gloves, and boots where appropriate.
If you're using a power tool generating a high noise level, it's necessary to wear hearing protection every time you utilize the tool.
Not Maintaining Balance Or Stability When Using Power Tools
If you want to maintain safety while using power tools, it's crucial to maintain solid footing at all times.
Most injuries involving power tools stem from a person slipping and falling while using a sander, a saw, or a drill. So, it's crucial to plant your feet firmly on the ground, at least shoulder-width apart, while the surface should be free of debris to minimize the chances of trips and falls.
Placing Your Hands Too Close To A Nail Gun
Even if you consider yourself proficient at using a nail gun, remember that nails will not always go straight.
The presence of knots or the type of grain the wood has might deviate the nail, causing it to move out on either side of the board.
If you need to hold a board using your free hand, it should be safely away from the nail gun muzzle to prevent any injury on your fingers. Always apply eye protection when using a nail gun.
Applying Excessive Force When Using Power Tools
Years ago, it was necessary to exert force on the tool you're using when working on projects. Today, it's not the same with power tools since they rarely require any force while allowing you to operate with ease.
Remember that when handling power tools, you need to maintain proper control. Generally, the tool should do the work while acting as a guide.
Not Securing Materials Properly
If you're going to work with power tools, you'll be using one that's operating at high speeds and generating high levels of force. Always secure the material you'll be working on before turning on the power tool, depending on the project you're working on.
In such cases, you need to utilize a vice to hold the material in place before operating the tool. The vice will keep the material in the same position, ensuring a level cutting surface.
Using A Defective Tool
When a power tool shows signs of damage, don't take any risks even if you believe it's a minor one. It'll be best not to use damaged tools until they're repaired.
Avoid the mistake of simply setting aside a tool as well. Others who aren't aware of the tool's status might unknowingly use it and end up with injuries. When setting aside a tool for repair or service, you need to label or tag it clearly or lock it away to prevent unintentional use and potential injury.
Final Thoughts 
Power tools have been a convenience in various workplaces and for those who love to engage in DIY projects at home. If it's your first attempt to invest in power tools or you regularly use them in the workplace, it's crucial to know the common mistakes and steer clear of them. By being aware of all these mistakes, you'll obtain the best results from any task or project you're working on while maintaining safety at all times.