Before you buy an AC unit, you need to determine the perfect air conditioner size for your home. Most people make the mistake of focusing too much on the air conditioner's brand and warranty and end up with an AC unit that is too small or too large for their home.
We have prepared a guide on the steps you need to take to buy the right-sized AC system. So, before you decide on a ductless AC unit or any other type of air conditioner, check out the guide below.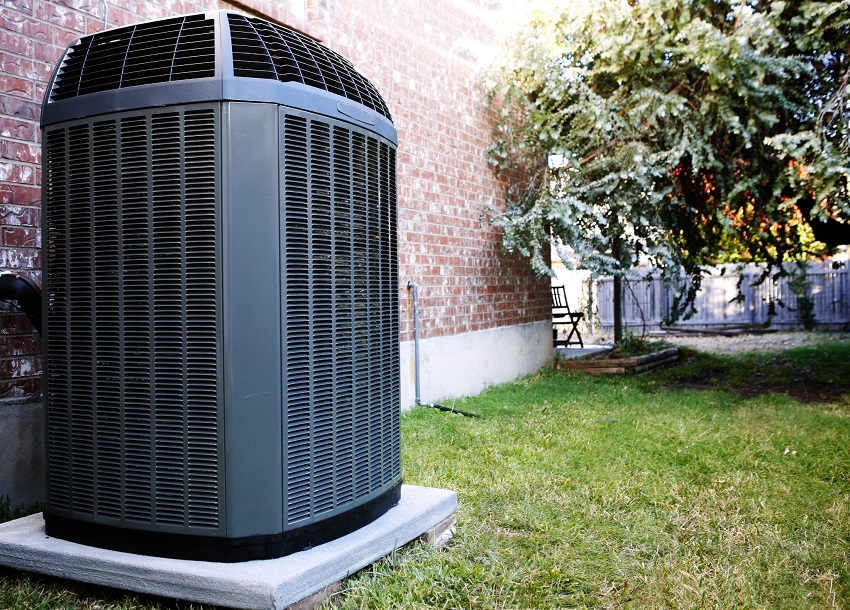 Source: GSPhotography/Shutterstock.com
Why Does AC Size Matter?
Size is a significant factor to consider when choosing an AC system because it determines the air conditioner's efficiency. For instance, if you buy an undersized AC unit, the air conditioner could be forced to run continuously, consuming a lot of energy. Additionally, a too-small AC unit will not be able to cool or warm your house effectively, causing uneven temperatures.
On the other hand, if you buy an oversized AC unit for your home, it will experience short cycling, which causes it to turn on and off constantly. The air conditioner will turn on, lower the temperature quickly, and then shut off. A few minutes later, the AC will turn back on and repeat the process. This constant turning on and off will increase your energy bills and cause the AC to experience heavy wear and tear.
Steps to Take to Choose the Right-Sized AC Unit
Here are the steps you need to follow when choosing an AC unit that is the right size for your home.
Step 1: Know Which AC Unit Type Suits Your Home
To get the AC size right, you must first choose the right type of AC system for your home. There are three main type of AC systems that you can install in your home.
Split-System AC
The split-system AC, like a Gree mini split,  is the traditional version of the HVAC system. It has an outdoor unit and an indoor unit that work together to control the humidity and temperature levels in your home. The split-system air conditioner is available in a range of options, which allows you to choose a unit based on your budget, desired noise level, and energy efficiency.
Ductless Air Conditioner
Another AC system you can consider is the ductless air conditioner. Unlike the split-system AC, the ductless AC does not have air ducts. Instead, a ductless air conditioner has an outdoor unit that can connect to more than one indoor unit.
If you live with people with different indoor temperature preferences, then a ductless air conditioner is perfect because everyone can set a unique temperature for their room.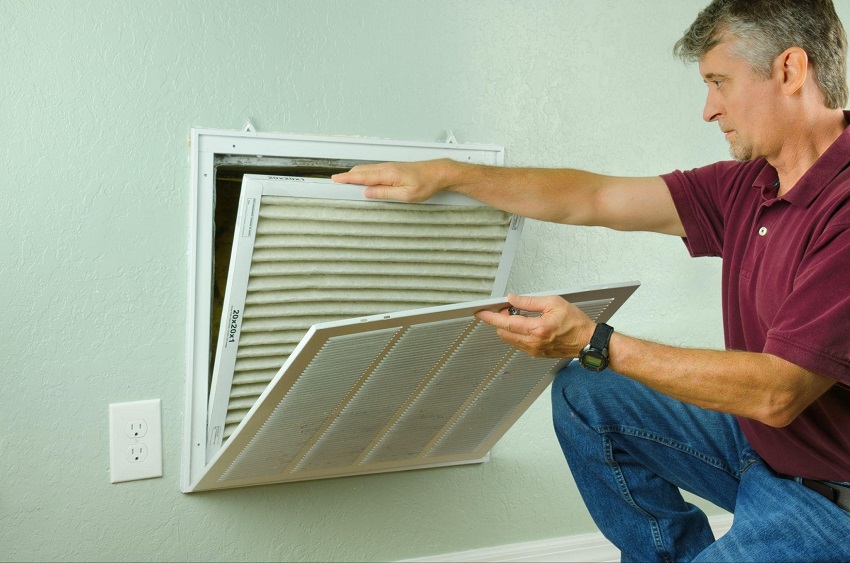 Source: Michael O'Keene/Shutterstock.com
Central Air Conditioner
Central AC systems are another great cooling solution. A central AC system has a single outdoor unit that contains the major mechanical parts of the system, such as the condensing coil, evaporator, and compressor.
The central air conditioner utilizes ductwork to cool or warm your living space. Depending on your AC needs, you can choose either a single or two-stage central air conditioning system.
Step 2: Check the BTU Rating
Once you have identified the type of AC system you want for your home, you need to check the British Thermal Units (BTU) rating of the air conditioner. The BTU rating is a measurement that shows how much energy per hour the air conditioner needs to remove heat from your living space.
The standard unit for BTU is tonnage or tons. One cooling capacity tonnage is equal to 12,000 British Thermal Units. Every air conditioner should have a tonnage rating to let you know its heating and cooling capacity. If you cannot spot the tonnage rating on the air conditioner, ask the store expert for help.
Step 3: Determine the Total Square Footage of Your Home
To pick the right AC size, you need to know the square footage of your home. The best way to calculate your home's square footage is by multiplying each room's length by its width. Once you are done, add up the total square footage, and the number you get will be your guide when buying an AC system.
Below is a cheat sheet you can use as a guide when choosing AC tonnage based on the square footage of your home.
Square Footage/AC Tonnage:
600 – 1000/1.5
1000-1500/2
1500-2000/3
2000-2500/4
2500-3300/5
Some online calculators help you check the recommended BTU measurement of your home. You can compare that with the BTU rating on the AC you're considering to ensure you choose the right-sized AC. Also, you can find the AC tonnage listed on the AC system, so make sure to double-check it.
Step 4: Consider Other Factors That May Affect the AC's Size
Other factors may guide you to pick an AC with slightly higher or lower tonnage. For instance, if your home has direct exposure to the sun for much of the day, you may need to pick an AC with slightly higher tonnage. This means that if the square footage of your house is 2500, you might pick an AC with five tonnage units instead of four.
Excess exposure to the sun increases the air volume in your home, causing the AC to work harder to cool the house. An AC with a higher tonnage can handle the increased air volume more efficiently. Other factors that might affect the size of the AC you choose include the:
Quality of the ductwork
Number of heat-generating appliances used
Number of people living in your home
Type of construction materials used
Home's features, such as having a sunroom or fireplace
Number of exterior doors and windows
Quality of the insulation
Now You're Ready to Buy Your AC 
You now have everything you need to choose the right-sized AC for your home. Contact an HVAC professional if you have questions about buying an air conditioner.