Houses with wooden garage doors tend to stand out among the rest, particularly because the wooden material adds a hint of warmth and style to the exterior. Wooden garage doors are sturdy and long-lasting, granted that they are routinely maintained and serviced.
A wooden garage door that is well cared for retains its original, clean, and homey look that increases your house's curb appeal exceptionally. Furthermore, if you are habitual in getting your garage door regularly serviced, you will notice a longer life span and a significant improvement in the overall performance of your wooden garage door.
Your garage door will require a lesser number of repairs or replacements, thus saving you your time, money, as well as your energy.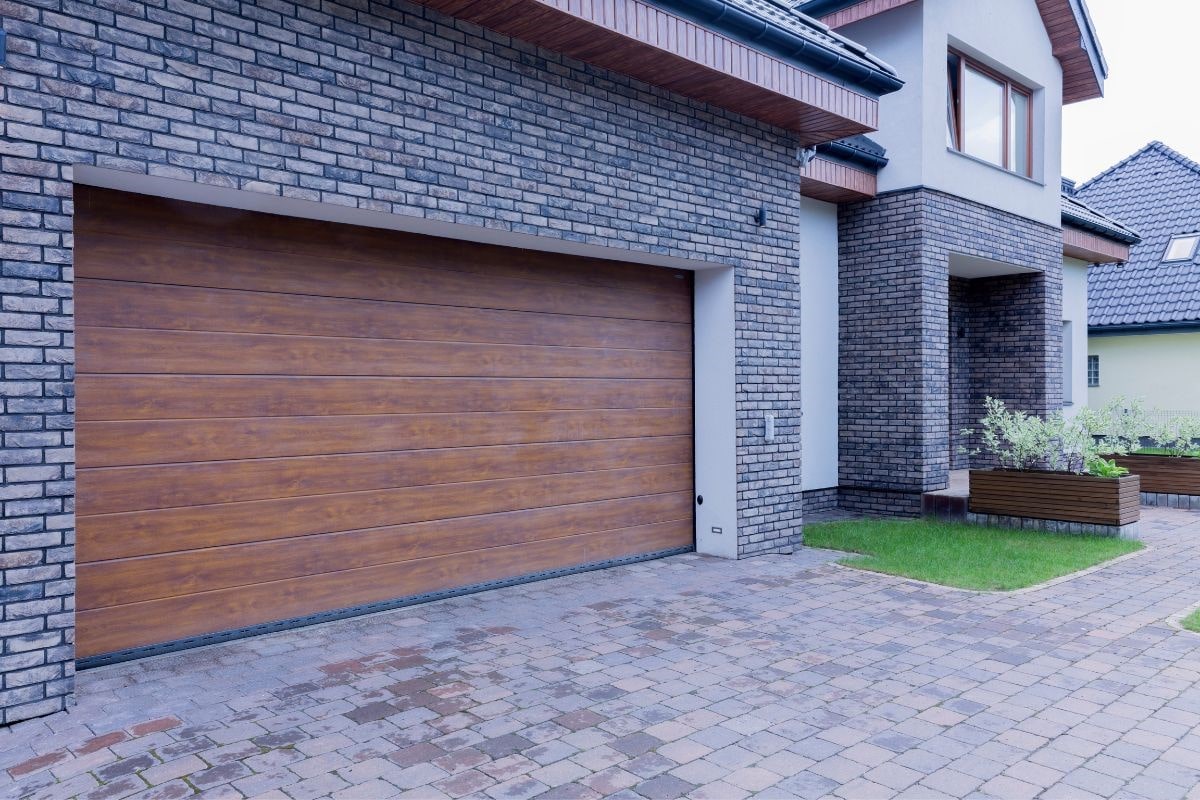 Here's how you can keep a wooden garage door in its tip-top condition
Maintaining a wooden garage door is not as hard as people tend to believe. You can attempt the majority of maintenance steps by yourself, whereas, some steps may require professional expertise. Here's how you can maintain your wooden garage door in 6 easy steps:
Sand the wooden door:
It's always a great idea to start at the basic level, which in this case, is a smooth and clean surface of your wooden door. Start by using a paint scraper and sandpaper to get rid of peeling paint, wooden chips, and splinters. It's best to firmly sand your wooden garage door every few years, especially after a harsh season, to get rid of any degrading effect on the wood's quality.
Clean accumulated dirt and debris:
A wooden garage door that is not regularly cleaned often gets moisture, dirt, or grime accumulated on it, causing the wood to warp and bend. You can prevent any unwanted accumulation from your door using everyday dish soap and warm water followed by a quick and gentle wipe down.
Remember to never power wash or scrub your wooden garage door. Harsh scrubbing can leave scratch marks on the surface, thus damaging the wooden surface and making it prone to harsh weather effects.
Apply a fresh coat of paint:
To liven up your wooden garage door's outlook, apply a weather-resistant and durable coat of paint every few years. Painting a wooden garage door is extremely easy and can be done in 4 simple steps:
Step 1: Clear away any debris or grime accumulations using soap and water
Step 2: wait a day or two to let the door dry completely
Step 3: cover non-wooden elements of the door like windows, handles, etc., and paint the wooden garage door using a brush or roller
Step 4: Allow the paint to dry completely
Step 5: Use a dry brush to remove excess paint.
Lubricate the metallic components
The metallic parts of a wooden garage door rub against each other every time the door opens or closes. Over time, you may notice that your wooden door has started sticking and making weird screeching noises. These malfunctions are due to a lack of lubrication and can cause serious damage to the garage door while also posing a threat to you and your loved ones.
To prevent a door from sticking and making weird noises, try lubricating the small metallic components of your garage door. The best lubricants for your garage door are either lithium-based or silicon-based. Avoid the oil-based lubricants as they allow the accumulation of dust and debris, which hinders the door from opening or closing.
Infestation inspection:
Doors with damaged surfaces and easy access to the wood core prove an ideal home for termites and other pests. These pests dig holes and tunnels for themselves inside the door, thus weakening the inner structure of your wooden garage door.
Try to get rid of pests at the earliest sign using an insect repellent spray before they spread further. If you are dealing with a major infestation, call your local garage door experts to eliminate the problem while also fixing any damage they might have done to your garage door.
Inspect Working Parts
The final step of a wooden garage door's routine maintenance is to check the functionality of its components. For this purpose, try opening and closing your garage door a few times and keep an eye out for any snags, glitches, or unusual sounds. Just by observing your moving garage door, you can mostly pinpoint if there is an underlying problem.
Alternatively, you can call a garage door expert to carry out preventive routine tune-up services. This will help you identify any technical element that is malfunctioning and address the issue before it can evolve into anything major.
Bottom Line:
Problems with a wooden garage door can be avoided altogether through routine maintenance and preventative measures. This ensures that any underlying problem gets resolved timely. Operating a malfunctioning door spreads the damage to other components, leaving you no choice but to replace the entire wooden garage door.
If you are looking to replace your wooden garage door, here's a Detailed Guide To The Latest Garage Door Materials available on the market. If you have chosen to invest in a new garage door, make your investment count and get the garage door that is suitable for your usage and also compliments your house attractively.