Anyone who has flipped through a modern home décor magazine would have seen a lot of different ideas for them to enhance their living spaces at home. From laminate flooring to timber and vinyl, a lot of homeowners have, in recent times, decided to make a change for the better when it comes to adding some aesthetic appeal to their properties. Click here to view just one example of an online gallery of ideas you could consider.
Some of the most common renovations people do in their households are to either get a new paint job on the entire house or replace the flooring and stairs. When it comes to the latter, we have some valuable information for you below which could put you in the right direction when choosing the best wooden floors and stairs to go for. But first, we dive into the various options available for you depending.
Engineered Wood Flooring
This type of wooden flooring is engineered to consist of up to four layers of wood that are glued together using a strong adhesive, which creates planks of various sizes. The common size is around 14mm thick and can be sanded. Made from real wood veneer, it is treated so that it does not become scuffed or damaged due to heavy foot traffic.
Anywhere including your dining rooms, living rooms, kitchens and bedrooms can be enhanced using this type of floor. However, if you are thinking of replacing your bathroom flooring, this is not the best type due to the exposure to humidity which can warp the material.
There are many advantages of choosing this type of material, which includes the stability of it, its attractive qualities, which you can see on this website source: supremetimberfloors.com.au is one of the main attractions when investing in it, and it is a budget-friendly choice that is cheaper than most other possibilities.
Solid Wood Options
The boards in this type of base are manufactured using a single piece of wood and can be anything between 18 and 20 mm in thickness. They are scored according to hardness and the area they will be laid on. If it is in a space where there is everyday wear and tear, the thicker one is used. This is sanded as well to restore the finishing.
Cheaper than the engineered wood, some of the tropical hardwood selections can be used in high humidity areas such as bathrooms and shower spaces or even living areas and hallways. These look classy when laid out in open spaces. They also increase the value of the property when selling it, so, a good investment overall.
Parquet Floorboards
Slightly on the higher price, but worth every penny is the Parquet ground which is created using short wooden blocks that are arranged in a specific manner, usually some type of geometry patterns such as the basketweave or the herringbone. These look nice on any floor especially the kitchen area.
Although they can be used throughout the home except for the high humidity rooms. the versatility of this option offers you an array of designs and layout selections. One can create creative patterns with it and they are durable so they can handle high foot traffic easily without getting damaged.
Bamboo
Bamboos are a diverse group of flowering plants. They come from the grass family and are some of the quickest growing plants on the planet. These are the most economical materials anyone can use in their house, including on their furniture decking and even shelving and household items.
Often used in building and construction, one of the main reasons why it is a lucrative buy is that it is the hardest and strongest of all other types of woods. It has a high strength to weight ratio and can be compared to strong woods and hardwoods. Bamboo is known to come in two distinct patterns, namely running and clumping, and forms exclusive grain patterns which give it its unique design.
The maturity level of bamboo is reached in a quarter of the time it takes for other trees and thus it is a more eco-friendly and sustainable option for homes. It costs similar to the Parquet flooring, on the slightly higher side, however, the life span of this wood is worth the investment and it works extremely well in the majority of the rooms in a house. Although it is not waterproof and should be avoided in bathrooms and high damp spaces.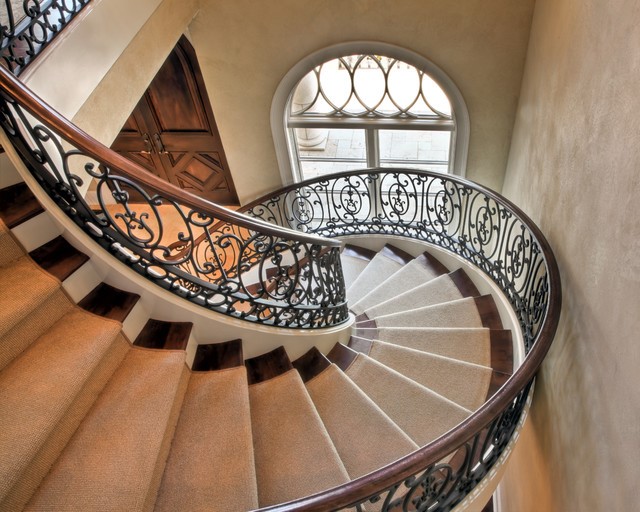 Custom Stairs
Adding custom parts to any property makes it more unique and adds value to the building. One of the best ways to bring character into your living spaces is by adding a customized staircase. Many homeowners use this idea as the overall focal point.
There are a few benefits of choosing to add one to yours.
Increase Resale Value. There is no doubt that when adding a custom-made staircase you will add value to the resale price of your property. This is because it may cost more to design it and get it installed, but when you sell your house, you can make up for this extra expense easily.
It Fits Rooms Perfectly. Often when you move into a building with premade stairs, they are either too small or too big and lack appeal. Sometimes if you don't have enough space around it, there isn't much you can do. But when you customize it to fit perfectly in proportion to the rest of the area, it is a more satisfying solution.
Adds a Creative Aesthetic. Besides the benefit of solving any spatial issue in the property, adding custom stairs can add a sense of charm to it. You can connect it to the landing or the curves and everything else, further enhancing the architectural uniqueness. Perhaps you want a more simple or dramatic look, you can go for that.
The above information can help you to select the right material as well as the right reasons to go for a customized option if you choose so. There is no doubt that the benefits far outway the costs.