Improving the front of your home makes it not only a more appealing place for you to arrive home to when you get back from work, but it also means that it keeps it looking good for the whole neighbourhood.
If you are trying to sell your home or are considering it in the future, it is also a good idea to make the front of it as appealing as possible, as this will be the first thing that any potential buyers will see, and first impressions really count for a lot when it comes to selling your property.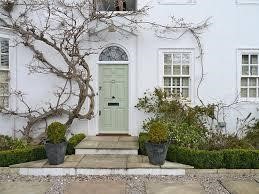 Here are some of the things that you can do to give your home that real kerb appeal…
The front door is something that you as well as anyone who comes to your home will see. If it is looking a bit chipped or faded, then you could replace it entirely, however, you might be able to improve the appearance of it by painting it. Giving the door a fresh coat of paint can really transform it and make it look brand new. Make sure that you use the correct paint to do this however – as it is outdoors you will need a paint that is suited to the outside and can withstand the elements!
The things that are often around the front of your home also make a difference – for example, most of us will have a box containing a gas meter, but if yours is looking grubby and old, or is broken, then replace it with something that is more modern like this gas metre box meterbox.co.uk/gas-meter-boxes
If you have a driveway, depending on the type of material it is made from it can also get dirty, especially in the winter. A jet wash will get the dirt and debris off it, and you can also get rid of debris like fallen leaves and clear any weeds that have grown through the cracks in the concrete.
Plants always make a home look more pleasant and inviting. However, all bushes and shrubs should be cut back to keep them neat. You could use pots and hanging baskets, which you can revolve depending on the plants that are in season to ensure that you have the constant presence of plants around the entrance to your home.