Everybody loves a good party. It has to be good though, nobody wants to be remembered for throwing a lame one! Partying is easy when you're the guest, but there's a lot more at stake when it's your party. Here are some helpful tips for throwing a stress-free and successful party:
Work out what kind of party you want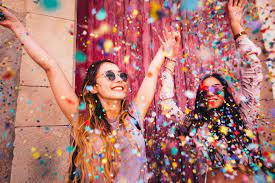 There are so many different types of parties that require a different approach. Is it going to be a
Surprise party
Anniversary party
Housewarming party
Baby shower party
Engagement party
Costume party
Retirement party
Exam results party
Knowing how many people you can comfortably invite is another good thing to decide on at this point.
Budget – As the host, most of the bill is on you unless you're co-hosting. Work out how much you can comfortably afford to spend on invitations, party food, alcohol and soft drinks, seating, decorations and of course, music or entertainment.
Choose a venue and date – Are you hiring a venue or staging the event at your home? There are loads of venues to choose, from halls and community centres to bars and restaurants. Find out if you require any special permits or licences for where you want to hold the party. For Marquee Hire Bristol, try visiting goodintents.co.uk/marquee-hire-near-me/marquee-hire-bristol/
Invitations – Make sure you include details of the date, time, location and your contact information for RSVPs. Give people plenty of time to respond. Now is also a great time to confirm bookings with venues, musicians, entertainment or catering, if you've booked these things.