As the days shorten and the weather gets cooler, nature shows us the beautiful display of autumn colours. Autumn is a great time of the year to enjoy a walk and spend time out in nature, and Ireland is a great place to enjoy all of the beautiful autumnal scenery.
Remember that the weather can often be unpredictable, especially at this time of the year, so make sure that you have plenty of waterproofs, the right footwear and of course warm clothing like these fisherman sweaters for women https://www.shamrockgift.com
Here are some of the places to go in Ireland if you want to enjoy an Autumnal walk…
Killarney National Park – Attracting visitors who love the great outdoors all year-round Killarney national park is a great place to spend time in the autumn. Home to the highest mountain range in Ireland, the McGillycuddy's Reeks, if you want spectacular countryside views after a climb to the top this is a great place to walk.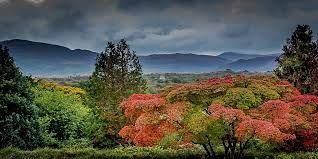 The Aran Islands – The Aran islands take you back in time to ancient Ireland, and the beautiful coastline and the vast array of wildlife brings many visitors to these tranquil isles. The dramatic coastline is spectacular in the autumn light, and you may be lucky enough to enjoy a beautiful sunset view.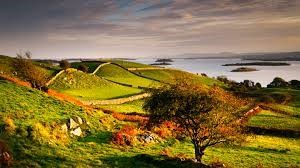 Powerscourt Estate – The beautiful gardens of Powerscourt estate are well worth a visit in the autumn when the trees change to stunning autumnal colours. There is also a waterfall which is stunning set amongst the backdrop of the autumn foliage.