Experiencing water damage from pipe leaks, storms, or flooding makes your home at risk of mold and mildew growth. This may happen between 24 to 48 hours after the water damage. The growth of these substances can be hazardous to you and your family's health as they can cause fever and breathing difficulties. This shows how important it is to dry your house from water damage immediately.
Getting your home back to normal can be challenging if you let mold grow in your house. In such a case, you need to call the professionals because of the dangers of mold removal. Besides, improper removal can lead to costly repairs and mold remediation in the future. This post will tackle the various steps to prevent mold growth after water damage. Take a look!
Stop The Leak
The first step after water damage is identifying the source of the water and stopping the leakage. If the water damage is from your home, turn off the main valve (if it's safe to do so). However, remember that water conducts electricity, and flood water may contain contaminants, so be careful in your operations. If you can't stop the leak or identify the source of the water, and you have seen any sign of mold growth, contact the mold remediation company to come to your rescue.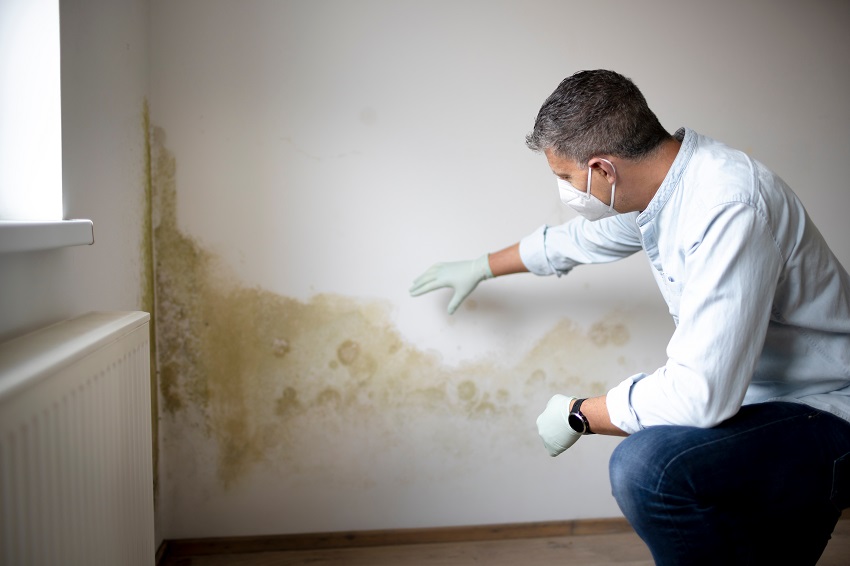 Drain Or Remove The Water
After locating and stopping the source of water damage, the next step is to drain the excess water to assess the damage and start drying out wet areas and objects. You should address this issue quickly to avoid mold growth in these areas. The quickest, simplest, and cheapest way to remove a lot of water is using buckets. While this strategy is effective and cheaper, it can be physically straining, so you may need help from a friend or family.
Another less labor-intensive method is using a wet dry vacuum. This equipment has a large tank of up to 55 gallons and can pump out around 7 to 10 gallons of water per minute. These models are available for purchase or hire from your local rental yard. You can also opt to hire professionals to drain the water as they have all the necessary tools and equipment for the job. Consider contacting Moisture Master Pros LLC for the best services in such a case.
Remove Moist Flooring Or Carpet
If your flooring or carpet has experienced water damage, removing them would be a great idea to prevent mold from spreading to these areas. This is particularly helpful for floorings with grooves like the stoned tiled floor, where moisture is easily trapped. A damp carpet is also at high risk of mold growth as it provides favorable conditions like warmth, moisture, and dust for mold. If the water damage in your flooring or carpet is minimal, you can avoid removing them; instead, dry them using household items like targeted cleaners or baking soda.
Dry Wet Floors And Furniture
Before making any changes to your floors and furniture, it's usually best to dry everything off with towels and rags first. Towels and rags play a significant role in absorbing moisture from your floors and furniture. After doing this, you can now determine the extent of the damage and decide the next cause of action.
Use Dehumidifiers For Drying
Molds survive in warm and wet environments, while spores need moisture to reproduce. This is why it's important to maintain low relative humidity to prevent mold and mildew growth. The relative humidity is the amount of water vapor in the air compared to the amount it can hold at a given temperature. Specialists recommend keeping your home's relative humidity below 60% to prevent mold growth.
The best way to achieve low relative humidity is by using a dehumidifier in any water-damaged areas in your home. Dehumidifiers work by drawing in warm, moist air, and releasing cold, dry air in your home, thus creating an unconducive environment for mold growth.
Disinfect All The Affected Areas
After draining and drying off the water from the affected areas, disinfect all the affected areas to eliminate the bacteria and other living organisms that could contribute to mold and mildew growth. This involves using substances such as biocides or homemade solutions like hot water and non-ammonia detergent.
Conclusion
There you go! Those are some steps to take to prevent mold growth in your home after water damage. If the water damage or mold prevention strategies feel out of control, it's advisable to hire experts to evaluate the situation and get things back to normal.