With Christmas fast approaching after halloween nothing looks more beautiful than a real Christmas tree covered in lights and baubles, in place on a beautiful solid wood floor. The natural lustre and warm glow of a polished wooden surface will reflect the lights and help to create a really cosy finish.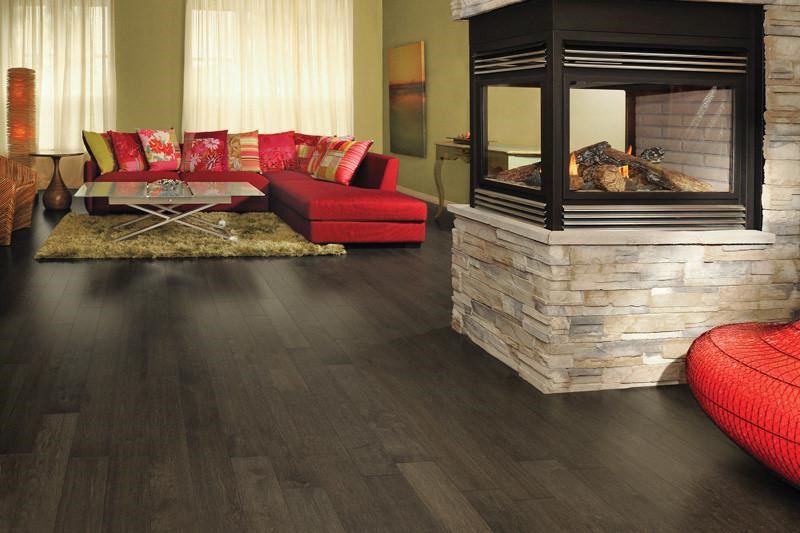 However, it can be difficult sometimes to get your tree in place without causing scratches or dents to your precious flooring. When that does happen, you'll be looking at a repair job with beeswax if the scratches are minimal, or potentially a sand or replace job if they are more severe. Maybe it will be better to choose a Laminate Wood Flooring from companies like Irwin Tiles as that will be less likely to get damaged and it will be cheaper to fix.  If you don't want to do that then just take extra care with these tips.
Take it Easy!
To avoid this from happening, make sure you are honest about your own strength and the size of the tree. A large Christmas tree can easily weigh over 20kg, which is a large amount for you to expertly move across your floor without the trunk dragging and scraping. Lay down a protective surface beforehand such as a heavy dust sheet. Ideally, get someone to help you so that you can keep the tree elevated and get it safely into place without any scratches or damage to life and limb!
Size isn't Everything…
Yes, a big Christmas tree is beautiful to behold – but do you really need the biggest one in the store? Your floors will suffer if you install too heavy a tree, and it really will just seem excessive once you get it home. One clue is that, if you're having to cut the tip off the tree off to get it into your room, then it is much too large. Just pick a reasonable size which will be light, and your floor – and surroundings – will thank you.
Water it Carefully
If you've invested in solid wood flooring then you'll already know that the boards can become damaged if water makes contact for a prolonged period of time. With that in mind, water your tree very carefully so that it doesn't overflow. Use a watering can with an angled and targeted spout, or a measuring jug that you can pour slowly whilst checking for any spillage. Keep tissues to hand for a rapid clean-up if necessary.
What other tips would you share from your experience of having a beautiful Christmas tree on your wood floors? Have a wonderful Christmas!