Hello gardening enthusiasts and lawn-care aficionados! If you've ever dealt with stubborn weeds, you know how relentless these green invaders can be. They seem to stop at nothing to take over your beautiful garden or manicured lawn. You may have heard an age-old rumor that gasoline can be used as a weed killer. But is it true? Can gasoline really eliminate those pesky weeds once and for all?
In this comprehensive guide, we're going to delve deep into the world of weeds, gasoline, and whether the two can actually coexist harmoniously. We'll explore the science behind it, potential risks, and eco-friendly alternatives. By the end, you'll have a clear understanding of whether gasoline is a friend or foe when it comes to weed control.
The Weeds That Haunt Our Gardens
Before we jump into the gasoline debate, let's get to know our adversaries better. Weeds are like the unwanted guests at a garden party – they crash the scene, uninvited, and threaten to take over the whole party. But who are these party crashers?
The Prolific Producers
Weeds are nature's opportunists, and they come in all shapes and sizes. They're the plants that grow where you don't want them to, competing for resources with your cherished flowers and vegetables. These relentless invaders can spring up anywhere – in your lawn, between cracks in your driveway, or even among your carefully tended flowerbeds.
The Nuisance Factors
Weeds are not just unsightly; they're also resource hogs. They soak up sunlight, water, and nutrients that your desirable plants desperately need to thrive. Moreover, they can disrupt the harmony of your garden, making it look unkempt and chaotic. That's not the kind of atmosphere you want for your outdoor sanctuary, is it?
The Perennial Problem
To make matters worse, some weeds are perennials, meaning they come back year after year. They have roots that run deep, making them incredibly tough to eradicate. If you've ever tried to yank out a dandelion, you know exactly what I'm talking about – their roots seem to go on forever!
Gasoline and Weeds – The Controversial Connection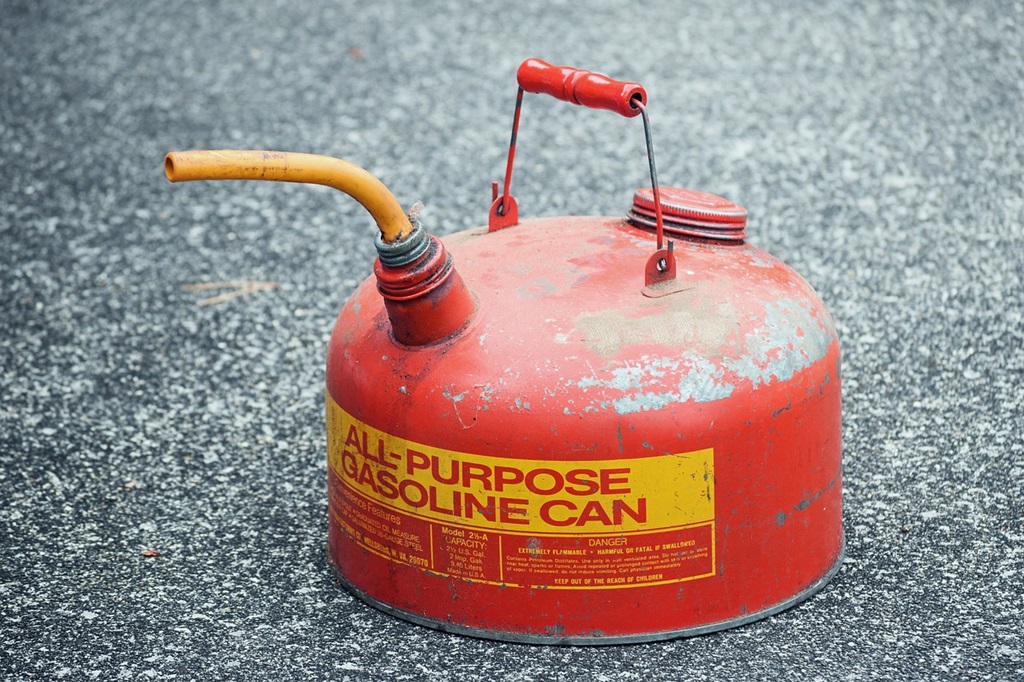 Now that we've got our weed adversaries identified, let's dive into the heart of the matter – the age-old belief that gasoline can be used to eliminate these green pests. But before we explore the pros and cons, let's answer the burning question: can gasoline kill weeds?
The Myth of Gasoline as a Weed Killer
It's not uncommon to hear tales of folks pouring gasoline on their weeds, expecting them to wither away in defeat. The idea is that the gasoline will suffocate the weeds, depriving them of oxygen and causing them to die off. Sounds plausible, right? Well, not so fast.
The Science Behind the Myth
The idea that gasoline can kill weeds might seem logical, but the reality is quite different. Gasoline is a hydrocarbon, and when it's poured on the ground, it can quickly evaporate into the air, leaving little to no residual effect on the weeds. In other words, it might briefly singe the leaves of the weeds, but it won't penetrate deep enough to kill the roots, where the real battle against weeds takes place.
The Dangers of Using Gasoline
Not only is using gasoline as a weed killer ineffective, but it's also downright dangerous. Gasoline is highly flammable and volatile. When applied to your garden or lawn, it can pose serious risks, such as:
Fire Hazard: Gasoline can ignite easily, and a simple spark could turn your garden into a raging inferno. This not only endangers your property but also your safety and the safety of others.

Soil Contamination: Gasoline can seep into the soil, polluting it and harming beneficial microorganisms, insects, and other organisms essential for a healthy ecosystem.

Health Risks: Handling gasoline without proper protection can lead to skin irritation and respiratory problems. It's just not worth the risk.
So, while the idea of using gasoline as a weed killer might seem tempting, the potential consequences far outweigh any benefits.
Safer Alternatives to Gasoline for Weed Control
Now that we've established that gasoline is not the superhero we thought it was in the battle against weeds, it's time to explore some safer, more effective alternatives. Let's turn our attention to methods that will help you reclaim your garden without putting your safety and the environment at risk.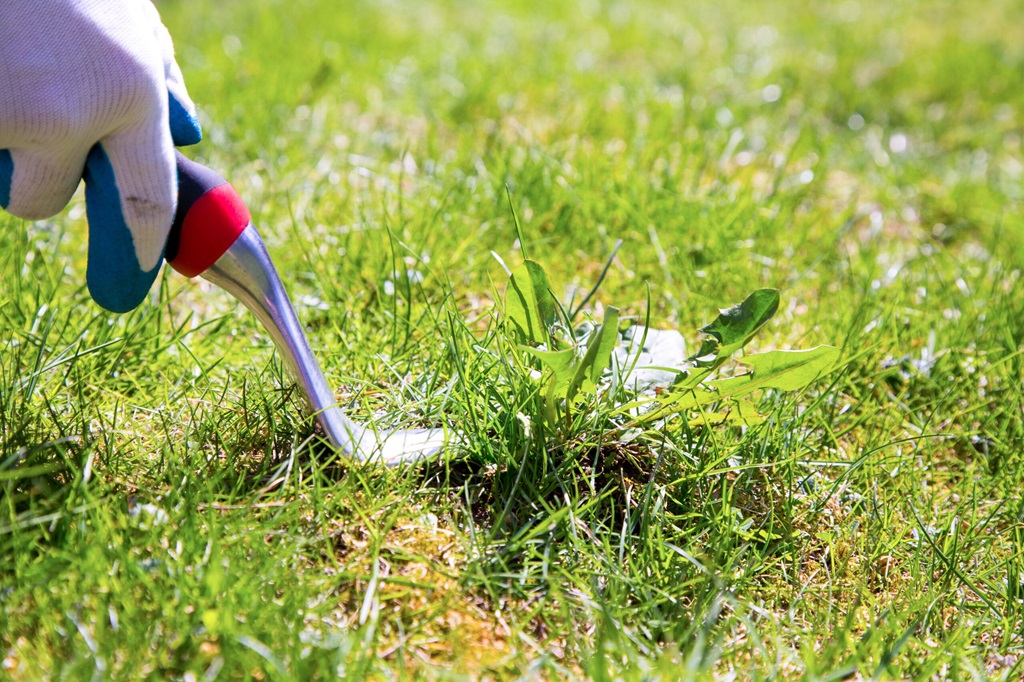 Hand Pulling
One of the simplest and most effective ways to deal with weeds is good old-fashioned manual labor. Grab a pair of gardening gloves, get down on your knees, and start pulling those weeds out by the roots. It's a satisfying way to connect with your garden while eliminating the invaders.
Pros: No chemicals involved, immediate results, and minimal impact on the environment.

Cons: Labor-intensive, not suitable for large infestations or deep-rooted weeds.
Mulch and Weed Barriers
Mulch and weed barriers are your garden's first line of defense against weeds. Apply a thick layer of organic mulch or use weed barriers in your flower beds and around your plants. This helps smother weed growth by blocking sunlight and preventing weeds from taking root.
Pros: Effective at preventing weed growth, improves soil moisture retention, and enhances the overall appearance of your garden.

Cons: Requires ongoing maintenance and replenishment, and may not be suitable for all areas of your garden.
Herbicides (Selective and Non-Selective)
If manual labor and mulch aren't cutting it, you can consider using herbicides. There are two main types: selective and non-selective.
Selective herbicides target specific types of weeds without harming your desirable plants. These can be a more precise way to tackle the problem.
Non-selective herbicides, on the other hand, kill any plant they come into contact with, making them suitable for clearing entire areas.
Pros: Can be effective for large infestations, relatively easy to apply.

Cons: Potential environmental impact, can harm non-target plants, requires caution and proper application.
Boiling Water
If you're looking for a natural, chemical-free way to eliminate weeds, try boiling water. Simply heat up a pot of water and pour it directly onto the weeds. The extreme heat will scorch the weeds and cause them to wither.
Pros: Safe, chemical-free, and readily available method.

Cons: May require multiple applications, is not suitable for large areas, and can also affect nearby desirable plants.
Vinegar
Vinegar is another natural weed killer that's less harmful to the environment than gasoline. Acetic acid in vinegar can be effective at killing weeds by burning their foliage. However, it may not always eradicate the roots.
Pros: Non-toxic, readily available, and relatively effective.

Cons: May not fully kill deep-rooted weeds, and can also harm nearby plants if not applied carefully.
Eco-Friendly Weed Control Practices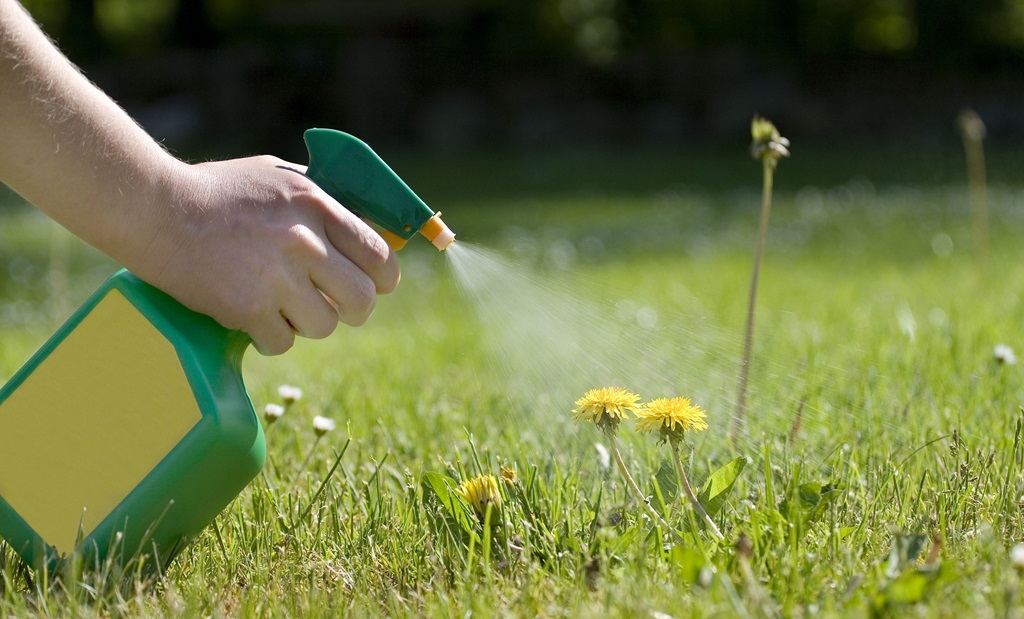 As responsible gardeners and stewards of the environment, it's important to consider the long-term impact of our weed control methods. Let's explore some eco-friendly practices that not only help you maintain a beautiful garden but also contribute positively to the planet.
Integrated Pest Management (IPM)
IPM is a holistic approach to pest and weed management. It involves combining various strategies, including cultural, biological, and chemical methods, to control weeds while minimizing harm to the environment. IPM takes into account the specific needs of your garden and aims to strike a balance between weed control and ecosystem health.
Organic Gardening
Choosing to go organic is not only beneficial for your health but also for the environment. Organic gardening practices promote soil health, biodiversity, and sustainability. By using natural fertilizers and avoiding synthetic chemicals, you can create a garden that thrives without harming the ecosystem.
Companion Planting
Companion planting is a clever strategy where you plant certain species together to deter pests and weeds. For example, marigolds can repel nematodes, while herbs like basil and rosemary can keep aphids at bay. By carefully selecting your plant combinations, you can naturally reduce the need for chemical weed control.
Soil Health and Maintenance
Healthy soil is the foundation of a thriving garden. By regularly amending your soil with compost and organic matter, you create an environment that favors your desirable plants over weeds. Healthy soil also encourages beneficial microorganisms that can help keep weed populations in check.
Gasoline and the Environment
Now that we've explored safer alternatives and eco-friendly practices for weed control, let's take a moment to consider the broader environmental implications of using gasoline in your garden.
Soil Contamination
Gasoline can seep into the soil, contaminating it with harmful chemicals. This contamination can affect the long-term health of your garden and harm the organisms that live in the soil. Additionally, the contaminated soil can potentially leach pollutants into nearby water sources, posing a threat to aquatic life.
Air Pollution
When gasoline is poured onto the ground, it can quickly evaporate into the air, releasing volatile organic compounds (VOCs) into the atmosphere. VOCs are a major contributor to air pollution, and their presence can have negative health effects on both humans and wildlife.
Impact on Wildlife
The use of gasoline in your garden can have unintended consequences for local wildlife. Birds, insects, and other creatures may be exposed to toxic fumes or contaminated soil, leading to adverse effects on their health and habitats.
Fire Hazard
Perhaps the most immediate and dramatic risk associated with using gasoline in your garden is the potential for fire. Gasoline is highly flammable, and any mishap or spark can lead to a dangerous blaze that not only destroys your garden but can also threaten nearby structures and ecosystems.
Given these environmental concerns, it's clear that using gasoline as a weed killer is not a responsible choice.
The Bottom Line on Gasoline and Weeds
In the age-old battle between gardeners and weeds, we're all looking for that magic potion that will make the green invaders disappear. But when it comes to using gasoline as a weed killer, it's time to put this myth to rest. Gasoline may seem like a quick fix, but it's neither safe nor effective in the long run.
To summarize:
Gasoline is not a reliable weed killer. It may briefly singe the leaves of weeds but won't penetrate deep enough to kill the roots.

Using gasoline poses serious risks, including fire hazards, soil contamination, and harm to wildlife.

Safer and more effective alternatives, such as hand pulling, mulching, and natural herbicides, are readily available.

Eco-friendly practices like integrated pest management, organic gardening, and companion planting promote healthy gardens without harming the environment.
In the battle against weeds, it's essential to choose methods that are not only effective but also responsible and sustainable. Gasoline may have its uses, but as a weed killer, it's best left on the shelf.
In Conclusion
Gardening should be a joyful and sustainable endeavor, and managing weeds is just one aspect of the journey. While gasoline may have some remarkable uses in the world, it's simply not the hero we need in our gardens when it comes to weed control. The risks it poses to our safety and the environment far outweigh any perceived benefits.
Instead, let's opt for safer alternatives and eco-friendly practices that not only help us maintain beautiful gardens but also protect the planet we call home. By doing so, we can enjoy the beauty of our gardens without compromising our values or the health of our environment.
FAQs
Can I use diesel fuel instead of gasoline to kill weeds?
Diesel fuel poses similar risks as gasoline when used as a weed killer, including fire hazards and environmental harm. It's not a safe or effective alternative.
Are there any situations where gasoline can be used in the garden?
Gasoline should not be used in the garden under any circumstances. There are always safer and more environmentally friendly alternatives for weed control.
Is there a homemade weed-killer recipe that is safe and effective?
Yes, you can create a homemade weed killer using a mixture of vinegar, salt, and dish soap. However, use it sparingly and with caution, as it can also harm desirable plants if not applied carefully.
Can I compost weeds I've removed from my garden?
You can compost weeds, but it's important to do so correctly to ensure that weed seeds are killed during the composting process. Composting at high temperatures and turning the pile regularly can help ensure that weeds don't regrow from your compost.
What's the best way to prevent weeds from coming back after removal?
The best way to prevent weeds from returning is to maintain a healthy garden. This includes proper mulching, regular weeding, and promoting strong, thriving plants that outcompete weeds for resources.
Tags:
can gasoline kill weeds
,
does gasoline kill weeds and grass
,
does gasoline kill weeds in driveway
,
gasoline kill weeds
,
will gasoline kill weeds
,
will gasoline kill weeds and stop them fromgrowing