Care is that single act that determines the survival of anything utilized by man. Although life span determines the length of plants' survival, nonetheless, care is life span.
Plants as perishables require care for their survival. Proper maintenance cannot be over-emphasized, ranging from gadgets, instruments, tools, and even plants.
These Apply to all Plants
Having proper knowledge of these precautions is vital for plant sustainability. It is crucial to start with the basics, which apply to both indoor and outdoor plants.
Environment:
The location of a plant is a determinant for it to grow. Some need more sun, moisture, temperature than others. To achieve this, studying their nature and their adaptability is advised. You can check this link https://www.gardeningknowhow.com/garden-how-to/info/cleaning-up-garden.htm for some garden clean up tips.
Soil
Check soil pH. The health of the earth can be damaging or be an advantage to the plant. Soil use is not advised as it stores water and doesn't accommodate porosity. The soil type should be put into consideration as no matter the care, poor soil damages plants. Good loamy soil and chemical-free soil are essential. It is essential that you do proper research on which soil is ideal for your chosen flower or crop.
Seedlings/Sprout
Poor seedlings will perish regardless of soil health. Ensure the species planted is the right one as there can be different species of the same plant. Sprouts should be healthy for cultivation; aside from that, such shoot shouldn't make it to the permanent site for cultivation.
Season
Planting crops in season makes care easier as it can be pretty tricky growing them out of season. Most indoor flowers adapt to all seasons as they are primarily used for decoration and not for plant proceeds.
Care for Indoor Flowers 
When it comes to maintaining a healthy indoor houseplant some of the things you need to be critical about are the
Bucket and Pots 
Buckets and pots can be quite helpful for their growth. Investing in containers with holes or piercings is beneficial as this aid in easy passage of water and promote water discharge. Make holes on the buckets using a knife in the absence of a spot. Use the right pot size as some can outgrow the pot.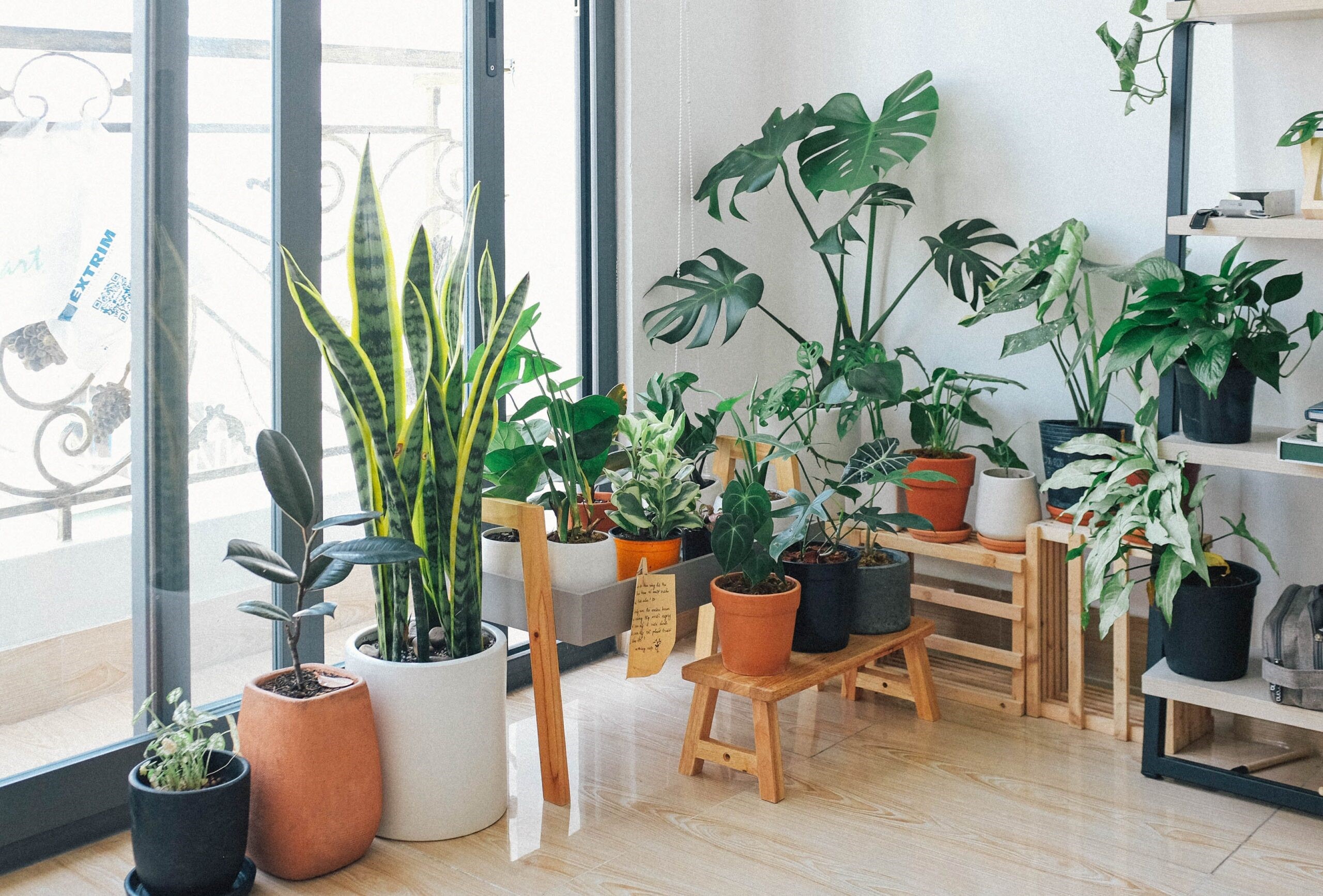 Atmospheric Conditions
Varying humidity, temperature, sunlight is needed for plant growth, but the question is, to what extent a plant needs these, and what type of plant needs such? Indoor plants are more sensitive than outdoor ones because the conditions inside the house vary outside. One should be conversant with plants, and it's a threat.
Study the Plants
No matter the care, some cannot survive indoors, and some can be dangerous around the house. A typical example is English Ivy which causes skin reaction when in contact with the skin.
Some can be waxy and dust attracting. Sure of them are insect repellent which can be helpful. Examples are mint, lavender, chrysanthemums, etc. You can get more information about what to plant in your garden.
Fertilize
They should be adequately fertilized and weeded at least once a month. Liquid and powdery fertilizer applications differ. The efficient application should be mastered to avoid causing more harm than good. The wrong application can deter plant sustenance.
Watering
Adequate water application helps survive and invest in pest repelling spray that kills pests and does not damage plants.
Maintenance Application for Outdoor Plants
Weeding: Weeds are a threat to plant survival as they tap plant nutrients. Weeds grow faster than plants. They are better controlled by uprooting from the first few weeks of cultivation.
Mulching: Covering of the soil to promote favorable plant growth conditions is efficient, e.g., yam, but this does not strictly apply to all while it is essential to the other. Mulch used should weigh less to avoid crop damage. It prevents erosion, promotes plant health, and sustains moisture.
Irrigation: In the absence of enough water, channeling of water from a tap or nearby stream for the watering of plants is a plus. It's the application of water to a farm artificially in a controlled amount to aid crop production. There are more tips here for irrigating your garden.
Pesticide Application is Advised:Some fertilizers are also pest repelling. To save cost and boost yield, investing in such would be beneficial—one thing performing two works simultaneously. Eggshells are also bug repellant.
Staking: Those that can't stand upright are supported with stakes which they are tied on to protect them from wind, rainfall, the weight of their produce. Staking is done to promote plant yield. Tomatoes, yams, melons, pumpkin leaves are examples of stake required ones.
Erosion Control: Checking the site regularly, especially during the rainy season, can help prevent erosion and encourage management to grow plants. Also mulching is another option available to you are open to other erosion control ideas.
Care for Hydroponic Plants
Science has made planting without soil instead through chemicals and less water possible. Can you believe that? Well, these are ways hydroponics can be maintained.
Dedicate a particular place for the plants. Making a greenhouse is crucial to enhance growth. Buy hydroponic items from a store that has proper knowledge and guidance of the farming method.
Roots should be wet with chemical water. Avoid flooding. They can decay if the water is much as the plant needs to breathe and mature with the help of little water.
Check PH level regularly as it depends on it. It should be kept in the 5.5/6.5 range, but ensure you research the plant to know the pH level adequate for its survival.
Change and drain the water every month for good results as hydroponic deter dirt. The nutrient solution should be changed and well-oxygenated to avoid root and contamination.
Maintain equipment used to make sure there's no breakage, lick, or growing moss.
Conclusion
The precautions stipulated in this article, when inadequate, could lead to plant death. For its survival, the application of these measures on guidance would be beneficial. Proper care of plants determines food production and consumption; therefore, extreme care is needed.