Wainscoting has risen in popularity over the past few years, thanks to its aesthetic appeal. While it has been largely associated with older homes until recently, wainscoting can be added as a decorative piece that adds value to your home. It could be the solution if your tiles are no longer your style or you want to avoid wall monotony. Here is everything you need to know about wainscoting to help you make an informed decision.
The purpose of wainscoting
Wainscoting serves various purposes, such as home décor, insulation, and wall protection. These days, wainscot paneling is generally a design option that can add desired beauty and luxury to your home.
You can use customizable wainscoting from Doors Plus to add a subtle texture to your home or choose an intricate design that matches your home's existing décor. If your walls appear dull and monotonous, you can utilize wainscoting to transform your interior décor while providing functional protection to your walls. Adding wainscot paneling to the walls can reinforce the delicate plaster and provide an extra layer of insulation against extreme hot and cold temperatures.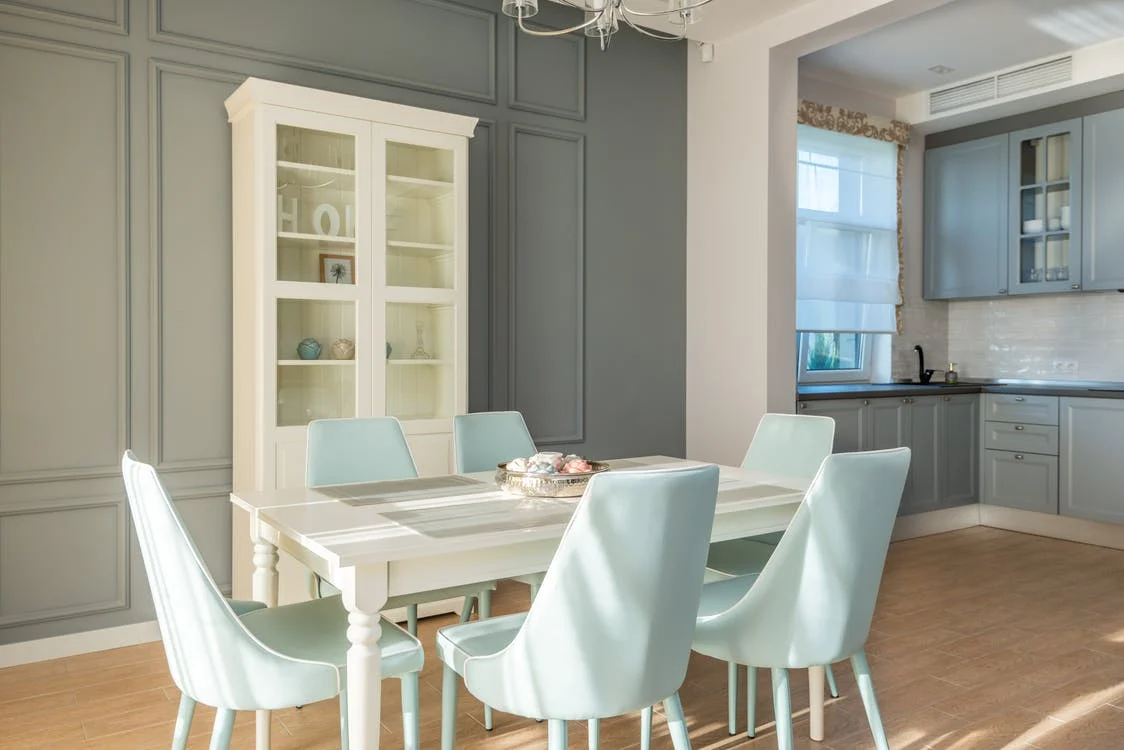 URL:
Types of materials used in wainscoting
The commonly used material for wainscoting is wood, mainly oak, but people prefer medium-density fiberboard or pressed wood since it's affordable. However, there are many types of wood panels, and you should pick the best option for your home, depending on the climate you live in and your budget. You can choose recessed flat wall panels or beadboards mixed with different molding types and rails to add style and center of attraction to your house's rooms.
You can also choose other materials rather than wood, such as PVC plastic or vinyl. PVC panels are more durable and require less maintenance compared to other materials. They are also water and mold resistant and surprisingly easy to install. They come in different patterns and colors that perfectly match any home's décor.
Where to use wainscoting
Wainscoting is particularly suited in rooms more prone to wear and tear. Here are some wainscoting ideas that can transform your home's décor.
1.    Bedroom
You can use wainscoting in your bedroom to create a clean and elegant look, particularly by using it as a headboard. You can use it as an accent wall to eliminate the need for a headboard.
2.    Bathrooms
Bathrooms are more susceptible to moisture, so their walls can easily become damaged by water. Wainscoting can help protect the drywalls in your bathroom from damage while creating a warm temperature during winter.
3.    Living room
Wainscoting can help make the space more intimate if you have a large living room. It can help downsize a large room and visually reduce the ceiling in a tall room. Wainscoting can also help protect your walls from markings or seal existing damage to a wall.
4.    Dining room
Dining rooms are another common place to install wainscoting. You can extend the paneling to the ceiling with wreath molding for a more elegant look. From a functional perspective, the chair railing and wainscot form a physical barrier between the wall and furniture.
Endnote
Wainscoting is a great addition to any home and can be a visually impressive aspect of your space that your guests will love and remember. However, before investing in wainscoting, you should consider how you want your home to look and feel. Remember to take correct measurements to avoid mistakes if doing the installation yourself.