Have you ever ordered plants online? If not, you should unquestionably consider joining the trend of online plant delivery.
There is a myriad of spectacular houseplants available online, capable of bringing homes to life. Whether you'll be purchasing a houseplant for your beloved home or as a gift, the important thing is you can have it delivered to your address.
Individuals can shop for succulents, palms, ferns, spider or snake plants, pothos plants, etc. Whichever choice you make, sellers will make sure the product is packed and shipped properly. There is a wide range of plant shops, such as Planted Pot, offering fast shipping.
Have a look at the most incredible benefits of such delivery.
Convenience
Convenience is doubtlessly the leading benefit of plant delivery. Nowadays, when the majority of people are pressed for time, there is nothing more valuable than convenience. Instead of splurging time on visiting local stores in search of potted houseplants, you can have them delivered to your doorstep with just a couple of clicks.
Most individuals don't mind paying a little extra cost for the delivery service, as it saves them plenty of valuable time. Traditional shopping deprives buyers of the opportunity to see the available products until they arrive in the store. Consequently, you might take multiple unnecessary trips to the local shops because of not finding the houseplants you were looking for.
The option for plant delivery enables buyers to go through the range of available products online, which can be filtered by size, variety, and features. If you find some of the houseplants appealing, you can add them to the cart and wait for them to be shipped. Check out some popular types of indoor houseplants.
Cost-effectiveness
Another benefit of such delivery is the cost-effectiveness of these services. The first thing customers check is the cost of delivery and compare it to the price of the product itself. It's vital for the shipping expenses to be reasonable in order to encourage buyers to make an order. Nevertheless, the largest part of such service providers is aware of the importance of low shipping charges.
In addition, most companies selling and delivering plants to the homes of customers charge only a minimal portion of the product cost, which does no harm to the buyers' budget. Some companies even offer free delivery on orders of higher cost, thus stimulating buyers to make larger purchases. Paying a little extra cost for shipping is worth the money, given the professional services they provide.
High-quality service
Another reason why many homeowners are tempted to try plant delivery is the high-quality service provided by these professionals. These services are performed by respecting the required standards of ethics and quality. The main accent is placed on punctuality. Reputable companies carry out their deliveries on time without inflicting any damage on the plants.
Nevertheless, before initiating a deal with a certain provider, buyers are strongly advised to read various testimonials. The feedback of other customers is valuable in deciding whether a particular provider is worth hiring. Also, most companies are available for their customers over the phone or email to respond to any inquiries buyers have about their plants and the delivery process.
Insurance coverage
Plant delivery companies are known for the insurance coverage they provide to customers. These providers make sure the goods are delivered safely and undamaged. Nevertheless, in the event of accidental damage during transit, these companies are obliged to cover the damages. If you happen to notice even slight damage to the ordered houseplants, you need to report the problem to the provider.
Furthermore, insurance coverage provides customers with a feeling of trust, as they will get compensated for any product damage. In contrast, when transporting the houseplant by yourself, you won't be entitled to getting any insurance money. You can also return the plants and get your money back if the goods fail to meet your expectations.
Access to rare plants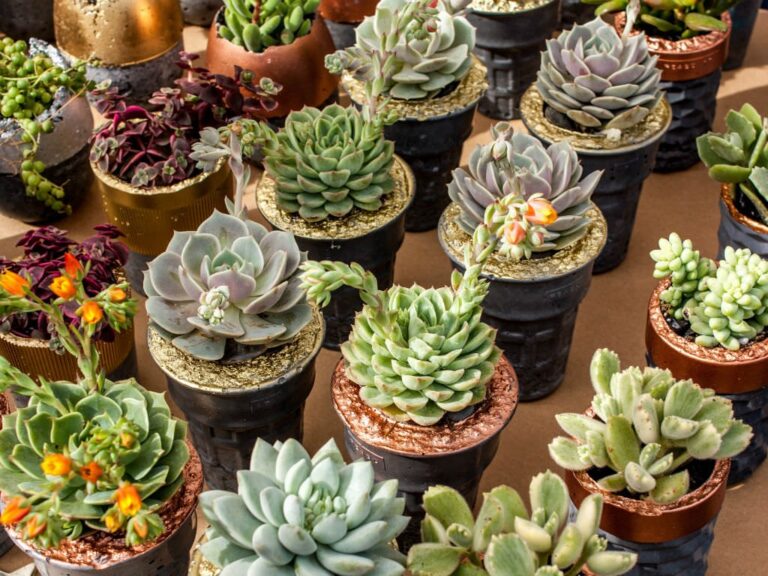 Another reason why individuals opt for online plant shops and delivery is the access they get to rare houseplants. There are many homeowners who wish to expand their collections with rare species, which they cannot find in local stores. Follow this link, https://www.thespruce.com/most-expensive-houseplants-5080132, to have a look at some of the most expensive houseplants.
Nevertheless, online shopping allows individuals to order plants from literally anywhere in the world and have them delivered. As a result, they aren't limited just to the species available in the shops in their communities. Even if you decide to purchase a houseplant from another country, the company is most likely to deliver it to your address.
Proper packaging
Proper packaging is essential for making sure houseplants are delivered safely. Fortunately, plant delivery companies are experts in packing houseplants to provide maximum protection. It's of the utmost importance for the roots to remain moist in the course of transit. They need to be protected against heat and cold to prevent withering.
Moreover, these professionals choose boxes of the right size to ensure there is sufficient room for the insulating material. Some of the most common insulating materials used are shredded paper, bubble wrap, Styrofoam peanuts, newspaper, etc. Insulation is vital for keeping heat and cold from damaging the houseplants. The boxes are then secured with tape.
A final note
You no longer have to visit the local shops to buy houseplants.
Delivery makes everything possible!