A small bedroom is one of the most common decorating problems. The key to making a room look bigger is to open up the space by choosing furniture that doesn't crowd or hog space. You can make your small bedroom look more spacious by adding furniture that you can easily buy online from black friday furniture deals.
How to make a small bedroom look bigger?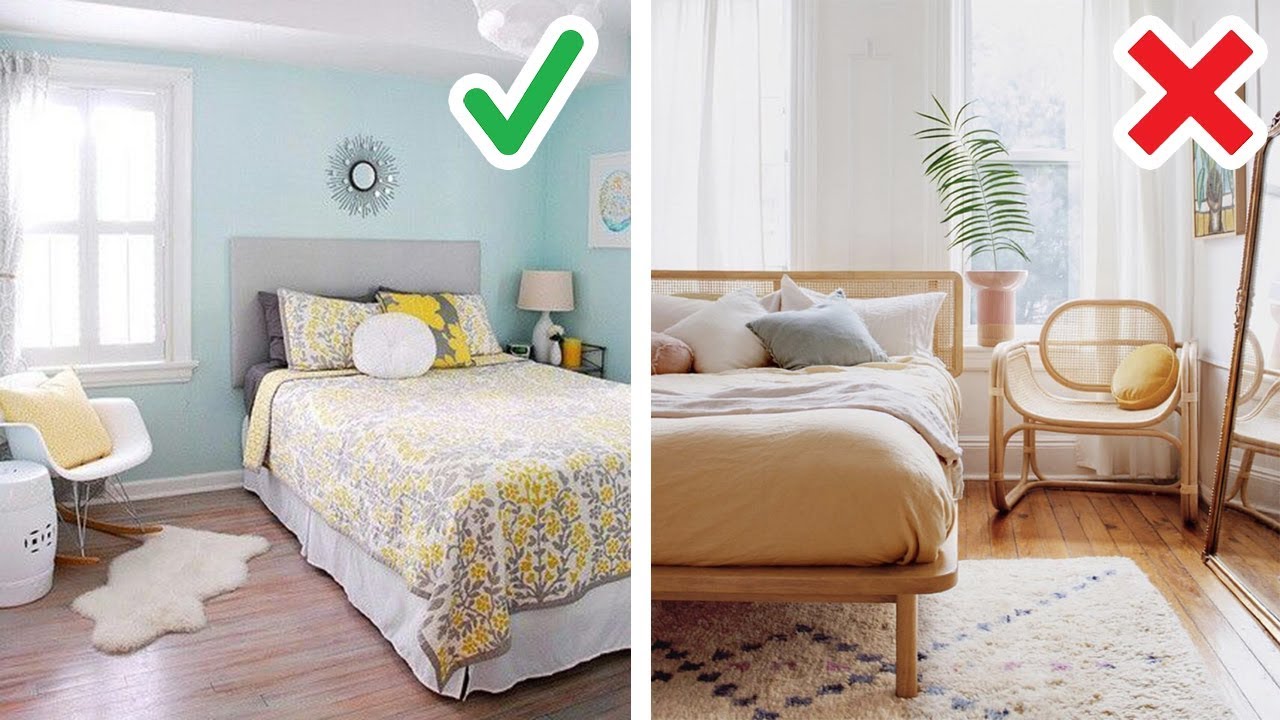 Furniture Placement
While it might be tempting to push all of the furniture against the walls, this will only make your bedroom look smaller. Instead, you'll want to 'float' your bed in the center of the room and place other pieces around it at different angles.
Keep reading: Design Ideas for Children's Rooms 
Bed Size
You should also factor in size when choosing a bed for your small bedroom. Ensure that the bed isn't too large for the space. While a queen size bed might look nice, it isn't going to fit in a room that is only 12 feet wide without dominating the whole room. Instead, opt for a full or double size bed.
Lighting
One way to make your bedroom seem larger is by adding more light. This can be as simple as swapping out your room's light fixture or switching up the lighting in each corner of your bedroom. This can be done through the use of table lamps, wall sconces, or floor lamps.
Mirrors
Adding a couple of mirrors to opposite walls will also create an optical illusion that makes the space seem bigger. You can even hang a mirror over the bed.
Colors
Choosing colors that are pale, cool colors will also make your bedroom feel more spacious. This technique can be especially helpful if you have an all white room, but it still works in rooms with colorful decor too. Pale blue walls will look larger than bright orange ones. Keep this in mind when choosing paint for your small bedroom.
Storage
Adding more storage will also make the room look larger. Use built-in shelving, hanging cabinets or even a trunk at the end of your bed to increase storage space and eliminate clutter on the floor. This is especially important for master bedrooms since you'll want to keep all of those extra linens neatly tucked away.
Rugs
Using a floor 

runner

 rug
 underneath the bed will give you more open floor space. You can use any size rug, but if you have a small bedroom, avoid large rugs that take up too much space. If you do choose to have a larger rug, place it toward the far end of the bedroom to make a small room look a little bigger.
Bedroom Window Treatments
Shutting out the light from your windows will help your small bedroom look larger. You can do this by using drapes or blinds that are lined with dark fabric on the backside so they aren't see-through from the outside.
Working with a small bedroom is always going to be tough, but there are things you can do to make it feel more spacious and open. By applying some of these simple tricks, your small bedroom will look like a big one in no time!
Tags:
bedroom look bigger
,
small bedroom