The colour you choose for your carpet will depend on many things, including which room it's for and the style of the room.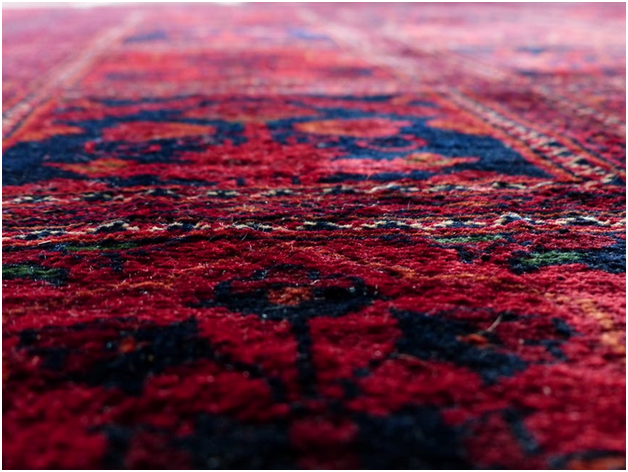 Which room
Different colours can create different moods, so which room the carpet is for and what the room is used for will help determine the colour you go for.
Light
How much natural light comes into the room will make a big difference to how a room feels. If it is a small, dark room, then choosing a dark coloured carpet will make it feel even smaller, so going for more natural shades can bring brightness. A large room with lots of light can really benefit from colour, but be careful not to go too light, as every little mark will be visible and pet hair and fluff will show up easily, so vacuuming regularly will be essential in order to keep it looking at its best.
Regular professional cleaning from companies such as Cheltenham Carpet Cleaning Company, GNC (http://gnccontractservices.com/) can also keep your carpet looking better for longer.
Natural colours
Choosing natural colours such as grey, paired with some good quality wooden furniture, and exposed brick, can look very chic and modern. Getting a textured design will be easier to maintain and will highlight the natural look. Pastel accessories look great with natural shades too.
Warm colours
If choosing warmer colours like reds and oranges, then matching this with yellow, especially for a child's bedroom, can make a room feel bright and colourful and provide a great environment for play and sleep.
Blacks
Having a solid black carpet is a bold move and will require lots of vacuuming. However, choosing a patterned or speckled effect carpet will make a big difference to the overall look. A great colour to match with white or pale coloured walls, this is perfect if wanting a minimalist look and feel.
Buying new carpets can be a daunting process, so for more advice about choosing the right carpet for your home, check out this helpful guide by Houzz.com: https://www.houzz.co.uk/ideabooks/76254508/list/a-beginners-guide-to-buying-carpet.
Patterned
Stripes are a popular choice for areas such as stairs and hallways as they cover up stains and dirt, so are ideal for family homes. Be careful not to over-accessorise the carpeted areas though, as this will look cluttered and busy.