Surrey is a county located in the South East of England. It is home to around 1.200,000 people and is the twelfth most populated county in England. Perhaps you already live in Surrey, but you are planning on moving to a different neighbourhood within the county. Maybe you are thinking of relocating from a different county or maybe you're even coming from abroad to Surrey. We are going to explore the six best places to live in Surrey.
There are lots of benefits to living in Surrey. The county has the highest percentage of woodland in comparison to other English counties. Visit Surrey also confirms that Surrey is famous for its vast woodland It has a number of noteworthy beauty spots and places of interest to visit. There are numerous rural activities that you can enjoy in your free time, such as horse riding and hiking. Apart from its natural beauty, Surrey also has excellent options when it comes to education for both children and adult learners and outstanding commuter links to London. Keep on reading to discover six of the best places to live in Surrey.
Leatherhead
Leatherhead is a picturesque and historic countryside town. It is thought to be one of the best locations in Surrey to raise a family given that there is an abundance of great schools in the area to choose from. The commute to London is also less than one hour which is invaluable if you have to travel into the city for work.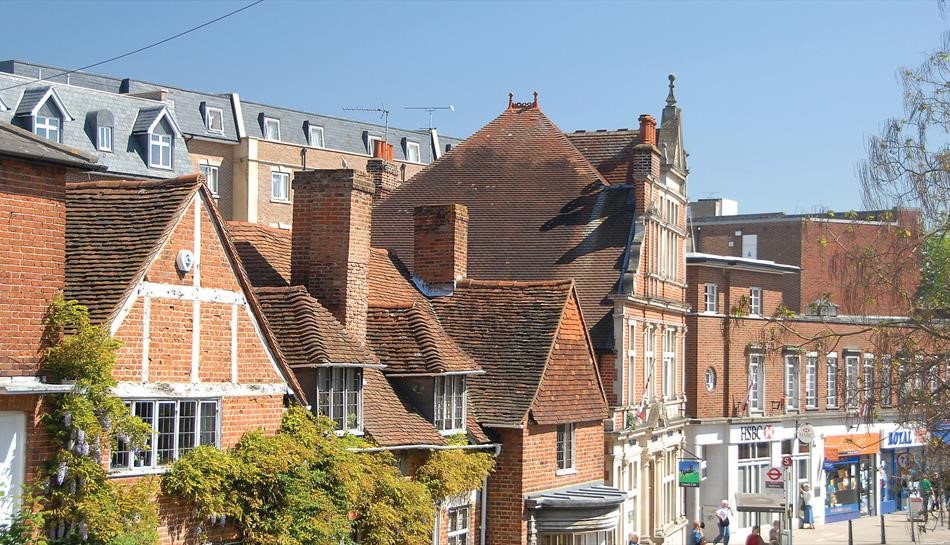 Cobham
Although it is fairly large, Cobham is actually a village rather than a town. It is a firm favourite for those who are looking for a family-friendly vibe with independent shops, restaurants and pubs. It is also a very leafy place to live because it is within striking distance of Surrey's best-known beauty spots and places of interest.
Windlesham
Windlesham is the perfect choice of Surrey village to consider if you are recently retired and want the chance to take up some rural hobbies that you didn't have the time for whilst you were working. The village has a real sense of community, and it even has its own society – the Windlesham Society. It is home to Updown Court and a stunning arboretum.
Camberley
Camberley is an ideal town to choose if you have a young family. One compelling reason is that house prices in Camberley are relatively affordable in comparison to other areas in Surrey. This town benefits from a high street with trusted retailers present, together with green and lush surroundings.
Farnham
Farnham is very popular town in Surrey with the younger generation due to the fact that it is home to the University for the Creative Arts and has its own student village. It does, however still have a healthy proportion of commuters as Farnham is only thirty miles from London.
Guildford
Guildford is an ideal choice if you are a young professional who wants to enjoy the advantages of both city and country life. However, you don't necessarily need to work in the city because employment prospects in the town are numerous. Guildford is a popular tourist destination due to its historic high streets and attractions including Guildford Castle and Cathedral. If you require conveyancing in Guildford, specialist concierge firms such as Sam Conveyancing are able to provide you with access to the relevant professionals.
It's clear that Surrey offers a range of compelling and attractive locations for would-be buyers.