Bathroom remodels can significantly increase the value of your home. Everyone likes a stylish home, more so an elegant grooming space. One of the areas you can work on is the entry, and this brings us to switching up your shower doors. Doors can make your space stand out both from inside the bathroom space, and outside. There are doors that you can install to increase brightness in the area, make the room look bigger, and enhance the entire elegance of your home.
Here are some shower door designs that can make your bathroom elegant.
Fixed shower screen: Economic yet elegant
If you have a combined bath and shower set up, water is likely to flood in your bathroom. While there is the option of using a shower curtain, it may not be as effective as a shower screen. A shower screen comes with many benefits. For one, glass is really easy to clean and will work perfectly in preventing the creation of puddles in your bathroom. A fixed shower screen is installed on the wall, and they come in varying thicknesses and styles. The cost of purchasing a shower and installing it is affordable.
Pivot Shower doors: More functional and open in either direction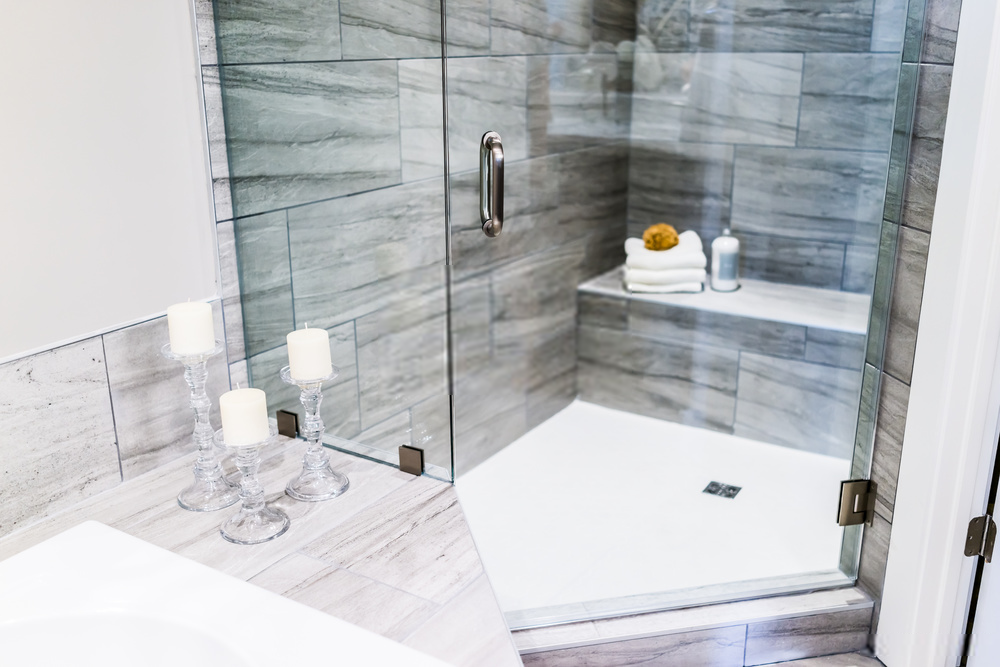 The other type of glass shower doors that you can install to increase the elegance of your bathroom. The beauty about this door is that it has a hinge that allows it to open from any side. This is because they are pivoted such that they can swing at 180 degrees. If you are installing a revolving shower door, the hinge can be mounted at the center. Alternatively, you can fit them at the side of the door. If you have contemporary curved shower doors, pivoting it would be the best idea.
Pivot shower doors are very safe, and especially if you have issues with mobility. They come in cost-effective and stylish designs. You can also choose from framed and frameless options.
Metro Sliding Shower doors: Saves extra space for door opening and closing
 Also known as bypass shower doors, they work by gliding on tracks. They are made of two glass panels, and rollers attached to the enclosure of the shower. You can choose between mechanical rollers that can help the door move, or they can just slide on the track.
What makes the sliding shower doors the perfect option? Well, most are the times that bathroom spaces are not adequate. Besides, everyone loves to have ample space in the bathroom. Since these doors do not swing out or into the bathroom, they save a lot of space. They are also ideal for stand-alone and tub/shower combination showers.
They also do a great job of keeping the bathroom area puddle-free by stopping water from leaking out of the shower. You can use them to make your bathroom more luxurious, by separating the shower area from the other bathroom space.
Fixed shower panel with rolling doors: Better functionality and aesthetic appeal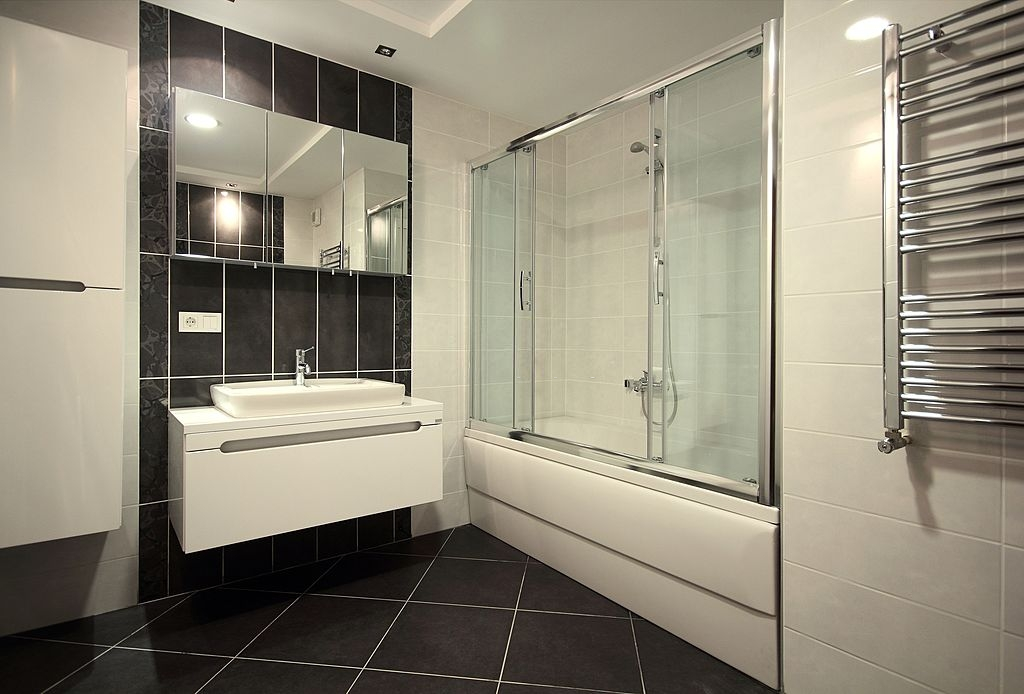 As earlier mentioned, a fixed panel is installed on the walls of the shower enclosure. You can choose a panel that only secludes the tub area, and leaves an opening for the door, or you can install a fixed panel with a sliding door. This option can save you the hassle of having to open and close the door constantly. If you wish to use the shower with the door open, it is possible as the fixed panel will still prevent your bathroom from flooding. Also, it does not eat on space, something that usually happens with shower doors that open outwards. To bring more elegance to your bathroom, you can choose from different glass designs. If you are looking to create some discretion, the frosted glass would be an ideal pick. If you like to add color to your bathroom, then you can go with frosted glass. The functionality and aesthetic appeal of fixed panel sliding shower doors are remarkable.
Frameless glass shower doors: Easy installation and maintenance and enlarged space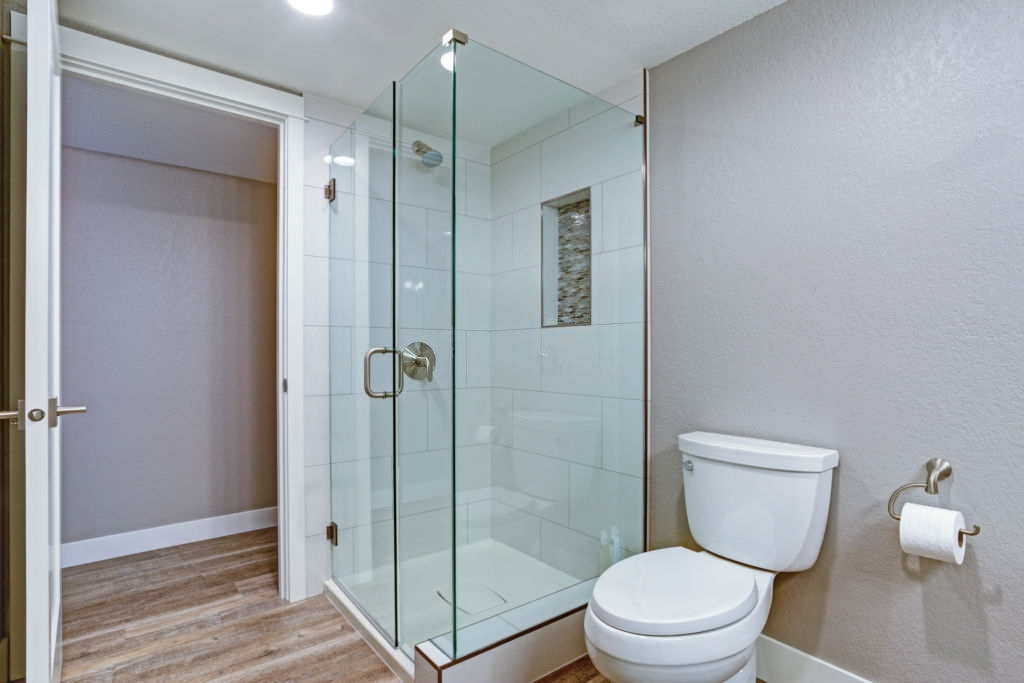 If you are looking to install a new shower door in your bathroom, then you might want to consider frameless doors. Is the buzz worth it? Totally. Frameless shower doors are the go-for option for most homeowners today. This must be due to the many benefits that they come with. For one, there is cost-effectiveness. A frameless shower door will allow you to improve the elegance of your bathroom without breaking the bank. Remember that shower door frames are extra materials, which of course, attract additional costs. Also, the frame may make installation a bit more complicated, and you will have to pay more for that too.
A frame can make the shower door look bulky, hence not properly create the illusion of space. Frameless doors create no breaks to light, making your bathroom area look bigger and also increase brightness. Frameless doors also blend in with the interior design of your space easily. Talking about durability, this option will give you more service.
Since the doors do not have a supporting frame, the manufacturers ensure that the doors are made with thick glass for durability. The other benefit of frameless shower doors is that it can be customized. You can choose different sizes, shapes, and styles, giving you a cushy job in choosing one that goes best with your home.
Also, remember that frames doors have seals that trap water. This moisture can result in the growth of mold, which can be unsightly and too not good for your health.
Glass shower doors can do wonders to your bathroom, and space. Whether you are building a new home, remodeling, or renovating for staging, the shower doors can help you increase the value of your home. There are many styles to choose from. There is the fixed shower screen, sliding shower door, fixed shower panel with a sliding door, and frameless glass shower doors. They all come with different benefits. As you make your pick, consider your shower area needs, and the design of your home. The insights above will come in handy in choosing a shower door that will make your house elegant.