Statistics show that almost 70% of homes worldwide have mold. Surprisingly, most homeowners don't even know that their houses are mold-infested.
A mold-infested home is a cause for concern because it can take a toll on your family's health in different ways. Mold produces allergens and irritants that trigger allergic reactions and cause several symptoms, such as sneezing, red eyes, and skin rashes.
If you want to achieve and maintain a mold-free home, hire a professional mold removal company. Doing so is a cost-effective investment as this can provide the following benefits:
Locate All The Mold
Mold is commonly seen in walls, but it can also damage your home and harm your family even before you can see them. Mold can grow and multiply in several hidden places, such as chimneys and drywalls, making it very challenging for you to remove them.
One of the biggest benefits of hiring a professional mold company is locating all of the molds on your property. These companies have tools to take a sample of different surfaces around your home to determine if mold is hiding underneath. They can take a sample of the air to test if mold exists or can grow in the area.
Figure Out The Causes Of Mold
To maintain a mold-free home, you need to figure out the cause of mold. Removing mold on your walls without knowing what causes it will put you into a stressful situation—successfully removing mold this week and then finding mold in the exact location in the following weeks.
A professional mold removal company can treat the spread of mold in your home by determining the cause of the problem. Was the mold in your home caused by leaks and seepage issues? Or did the spread expedite because of poor ventilation or a leaking roof? Whatever the case may be, a professional mold removal company can detect the cause and implement solutions to ensure that your mold problem doesn't reoccur.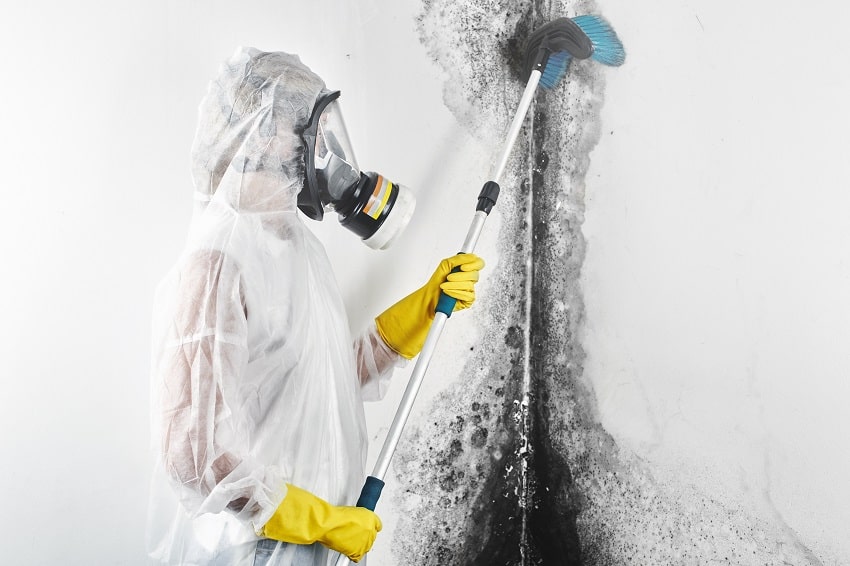 Stop The Spread Of Mold
Under the right conditions, mold only takes 24 to 48 hours to germinate and grow. They will only become visible after 18 to 21 days, but during this time, they have likely infested most, if not all, areas of your home.
Time is of the essence when it comes to eliminating mold from your home, which is why you should hire a professional mold company the moment you suspect mold infestation. These companies have the necessary equipment to kill and remove mold spores to ensure they don't multiply indoors.
Unlike DIY solutions, a professional mold removal company knows how to contain the mold to prevent it from getting into your HVAC system. This will assure you of knowing that the air your family breathes indoors is clean and free from any type of mold.
Properly Remove Mold
The internet is a goldmine of information to help you remove mold by yourself. Simply type in 'how to remove mold at home' in your browser, and you'll be bombarded with thousands of search results.
Although convenient, removing mold on your own doesn't guarantee long-lasting results. Removing mold without the right skills and equipment will cause you to inhale mold spores, causing asthma attacks, eye irritations, nasal issues, and lung problems.
Don't take any chances and work with a professional mold company to remove mold from your home instead. Regardless of the severity of the mold infestation at home, these companies can properly and safely remove mold in no time. They are equipped with protective gear and various cleaning equipment to remove mold in different areas of your home.
Keeps Everyone Healthy
Your family will have a hard time living a healthy life if mold is all over the house. Aside from triggering allergic reactions, long-term mold exposure can also cause insomnia, memory loss, and confusion. Mold may also impact everyone's mental health as mold contributes to anxiety and depression.
If you want your entire family to stay healthy all the time, regularly work with a professional mold removal company. With their professional experience and state-of-the-art tools, the company can thoroughly remove mold from your home and guarantee that none of your family members will suffer the consequences of mold infestation.
Work With The Best Professional Mold Removal Company
Since several mold removal companies are operating today, take your time to assess options carefully. It would be best to hire an insured, licensed company with years of experience removing all sorts of mold from different residential properties.
Choosing a professional mold removal company with these qualities can become your key to keeping your home clean and your family healthy.