San Diego, a beautiful country in the State of California with different areas along its 70-kilometer coastline, lush forested mountains, and desert region. This also comes with the fact that the climate in San Diego is the Mediterranean Climate which means that the basic climate primarily features hot, sunny, and dry summers and cooler wetter winter.
To have a wider perspective about this beautiful place you may click here for more information on the climate of San Diego. It can be complicated weather for some people who do not want to experience the extreme rainy seasons and hot summer days.
Because of this, your roof should be able to withstand the hot summer sun and drizzling rains of winter. It is also considered a great investment for some homeowners because you can significantly increase the value of your place once you are determined to sell it soon.
Not to mention that your home is not considered a safe and secured place without its roof. Your items and furniture will be destroyed if there is no roofing system in your place. It is also detrimental to your safety and security which is very disturbing if not addressed quickly or as soon as practicable.
Common Types of Material used in Metal Roofing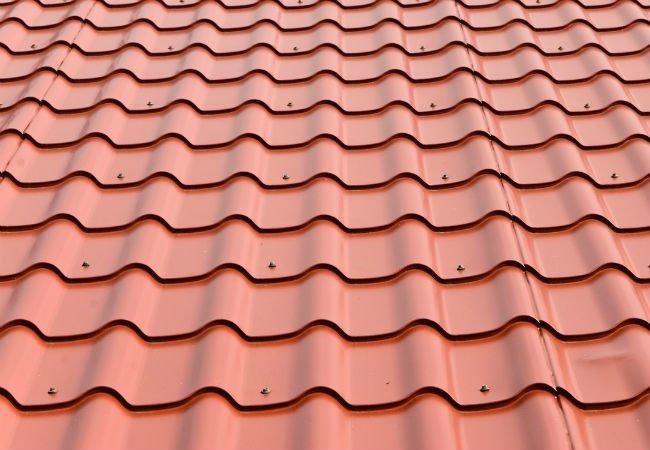 The first is Aluminum Roofing. This is a common roofing system that was adopted by various homes in the ASEAN region and also the United States. Such material can be labelled as one of the cheapest roofing items in this generation. There are also a lot of roofing contractors than can attest to this.
Aluminum is one most used and popular metals in the world because it is very abundant and used in a wide variety of products. It is also a good material for metal roofing because it can withstand harsh weather and it does not easily rust or corrode which makes it great for those living in coastal areas.
However, because aluminum in general is thin and lightweight it, dents easier than other metal roofing materials. If the wind pressure in your area is very strong and you are prone to a very heavy and frequent typhoon, you must think twice if you are planning to have this as your roof.
The second is Zinc Roofing. Zinc is on a rise in popularity especially in the United States because of its distinct advantages and partially because the Earth is producing more and more zinc making this metal more available and widely accessible.
Zinc roofs are believed to last for an incredibly long time of about 60-150 years depending on how properly it is installed and the climate of the area. Zinc also corrodes at an incredibly slow pace, in fact, it corrodes at a rate 1/30 of that of steel.
However, all these advantages come at a price Zinc roofing is very expensive when compared to other kinds of roofing materials and other types of metal roofing in the United States.
You must consider your budget in buying home items and fixings. It will significantly help you balance your expenses and determine if the furniture or material that you are planning to get is within your means. It is better to have it paid through your savings rather than getting a loan that will gain more interest.
The third is Stainless Steel Roofing. Stainless is one of the sturdiest and powerful metals in the world because of its resistance against corrosion and slow rate of degradation. This kind of metal roofing is specially designed to withstand extreme weather conditions, it can reflect hot temperatures and it doesn't become brittle during the winter.
Stainless steel also does not expand or contract as much when compared to other metal materials due to temperature changes. But stainless steel roofing can be very expensive. This is the roofing system of houses that are located in high-class subdivisions.
Last but not least is copper metal roofing. It has been used as a roofing material for centuries and maybe it is because it lasts so long. Copper Roofing is known for its durability since copper itself is a very durable element and works well in locations with harsh weather conditions such as heavy rain and snow and strong winds.
Copper roofing though is extremely expensive since copper is not an abundant material especially when compared to aluminum and some might not prefer the look of copper over time which is commonly referred to as patina which is the greenish-blue look that is a layer of corrosion that develops on copper over time.
Metal Roofing Popularity and Comparison with Other Materials. 
Not all roofs are made equal, that is mainly because of the various types of roofs according to the material used as well as the methods used in installing the roof.  Metal roofs or metal roofing is slowly becoming more popular and common.
These materials are not yet present during the early years wherein our ancestors are trying to survive. Most of them use mud, leaves, and other wooden materials that can help them build their shelter. It is prone to damage due to the quality of matters.
However, due to technology, science, engineering, and innovation, helped the lives of humans to be more comfortable and secured. It affected the lives of many in every part of the world from buildings, establishments, and their own home. Creating a safe space for you and your loved ones is a must especially during the era of global warming.
This is because it excels in various tasks such as shedding snow during and winter and water during the rainy season, it reflects sunlight so that air-conditioning units do not have to work as hard and are lightweight and fairly to install and maintain.
However, metal roofing is still not the most common kind of roofing material in the United States. The most common kind of roofing material Asphalt Composite Shingles and for a good reason. Asphalt shingles are effective in all environmental conditions and are one of the most budget-friendly materials in roofing. The downside of this material however is that you should expect to replace the asphalt shingles after about 12- 20 years, while metal roofing can last up to 70 years if installed correctly.
The next material lasts for more than a century! It is one of the longest-lasting of any roofing material and it just doesn't last long it also requires very minimal maintenance. It doesn't burn, waterproof, and resists the formation of mold and fungus just like metal roofing.
However, these are quite expensive are more sensitive to pressure and impact than metal roofing which makes it worse if you live in an area that experiences hail and when repairing roofs it will easily break when stepped on. This link: https://en.wikipedia.org/wiki/Slate provides more information on Slate and its use in buildings.
Concrete tiles, these are also very common especially in the Southern States like the State of California because of the fact that it can withstand high heat, extremely durable, can withstand damage from tornadoes and even earthquakes to an extent.
However, the main downside of wanting to install a concrete tile roof is that it is heavy compared to other types of roofs especially metal roofing which is lightweight. Because of this, you must make sure that the structure of your house or building can support the extra weight.
 Metal Roofing Installation 
Whether for residential or commercial building roofing, it is highly recommended that you hired a roofing contractor to install the roof because metal roofing requires slightly different methods and techniques of installing compared to more traditional roofing materials.  Roofing contractors like Gen819 Roofing San Diego – metal roofing contractor have professionals who are knowledgeable in the different techniques and methods and have the necessary skills in installing metal roofing.
Most of the advantages of having metal roofing can only be enjoyed when the metal roofing is installed correctly and the correct type of metal is chosen and since installing a new roof or replacing your old one is no small investment.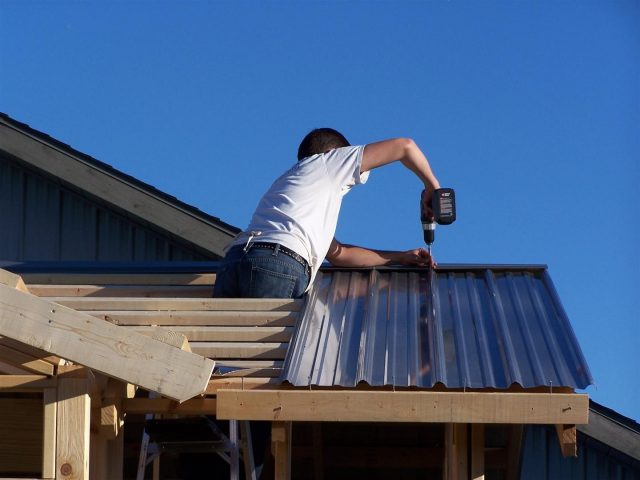 Additionally, you should ensure that all is in order and is properly installed by trusted professionals who are experts in their field to save time and save yourself future headaches and frequent maintenance costs because of improper installation of roofing.
Always bear in mind the importance of a proper roof in your home. It will protect you and your family from harmful calamities and debris. Roofing contractors are licensed professionals that can provide for the needs of the family. Just one call or message away, they can provide you with the solution that you need in your roofing system.
Thus, always put in mind and valuate the needs of the family from food, security, and comfort. If these factors are properly addressed and provided for, it will eventually give you a higher quality of life in the long run which is the dream of many people. Let's invest in something that we know our family will benefit from in the long run especially if it involves everyone's safety.