In addition to having a beautiful exterior, the interior of a residential property should be filled with architectural features that will capture a buyer's attention. Large windows, ceiling beams, decorative mouldings, and garden rooms are all great options for catching a buyer's eye. Moreover, these features also provide natural light to the interior, reducing the need for artificial lighting during the day. These are some of the most important features that buyers seek, as well as practical design to make living easier and more comfortable.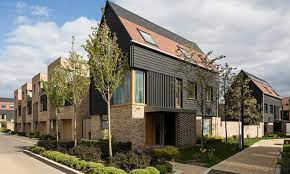 Hardwood floors add a clean, modern look to any home, and they look especially good with an open floor plan. A modern kitchen with high-end appliances and quartz countertops is also a desirable feature. Open floor plans have become more common in today's market, and offer flexibility to buyers. In fact, properties with such an open layout often sell faster than their counterparts. When you want to work with an architect on designing your perfect property, consider Poole Architects like https://uxarchitects.co.uk
Space for storage, whilst not sounding very exciting, is another key factor in the desirability of a property. With building plots at a premium, residential properties are often squeezed into available space, making it tough for modern families to find the space they need to grow and live comfortably. Space is at a premium and so a property with clever and ample storage will be an attractive prospect for buyers.