A decoration based on more personal tastes allows us to design personalized spaces in which we feel identified. They talk about us. That's why, if you are a sport lover, these ideas for decorating are interesting and fun. It is about that you deploy all your creativity and enter details that reflect your favorite discipline, or if there are many, that simply the sport is your great passion. Let's see below how you can get it.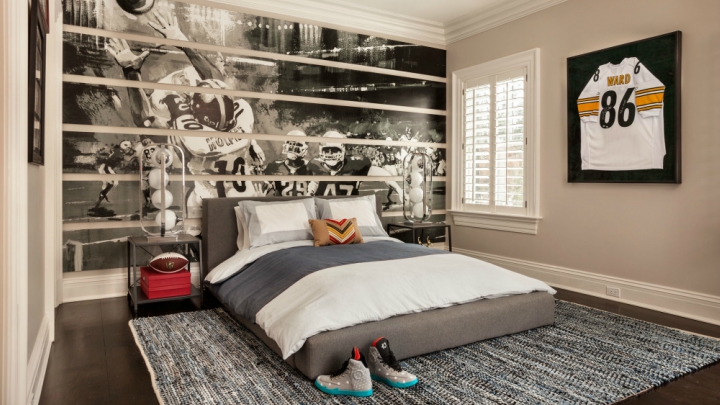 A single sport as protagonist
A first idea that I bring you is that a single sport is the star of decorating a room. My advice, as always, is the less is more, because I always think that a room is overloaded somewhat overwhelming. It can suffice with small details related to that particular discipline or you can create a completely themed room and include more elements.
For surf lovers
The lovers of the south have in the tables a great element of decoration. They are great hanging on the wall or supported in some of them, either in the living room or in a hallway or even in the room forming an original headboard.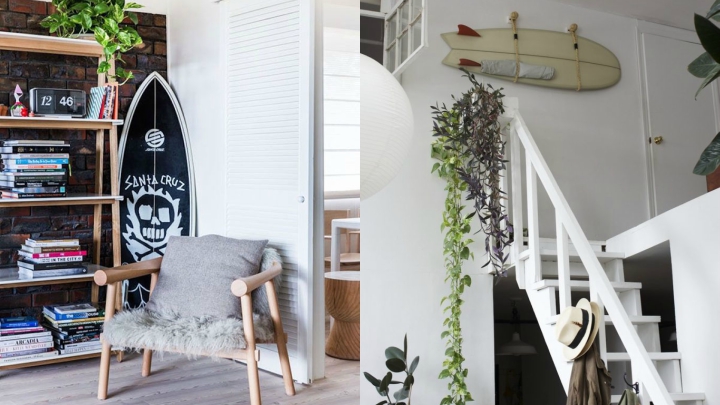 Sports details
If on the contrary there is no sport that is favorite but you like to practice several of them, those details I commented before may be from different disciplines. For example, you could put a football- related decorative vinyl, a baseball cap hanging from the wall of your favorite basketball team, a sports print quilt, an old photo of a sportsman, a racket hanging from the wall…
You may also like to read another article on houseilove: Crazy ideas to decorate your home
Skiing to decorate
Like surfboards, skis are also very decorative. You can make an original coat rack with several of them, they also serve to make a headboard from the bed or simply you can hang them from the wall. Those of retro aesthetics are very cool, although any style can have room in this decoration sport.
Decoration with bicycles
Another very cool way of introducing sport into the decoration is through bicycles. They are very decorative, especially if they have vintage or retro air. You can put one leaning against a wall, or even hanging. Also if you use it often you will always have it on hand and it will not occupy you much room.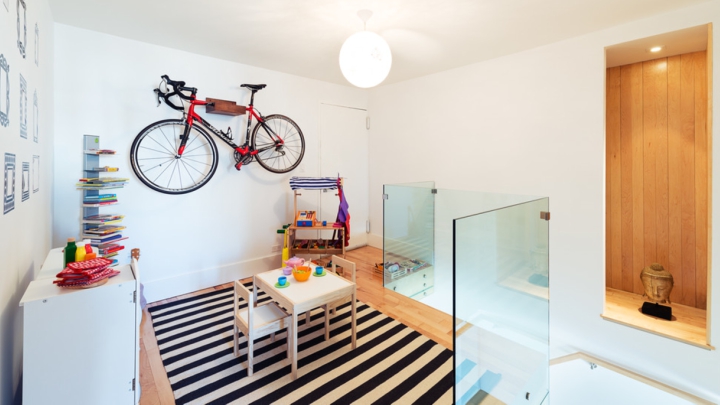 A main element
If you choose a sporting element as a protagonist, my recommendation to go through precisely that, give it all the importance it deserves. I explain. If you choose a tennis racket, for example, or a scooter, old skates, skis, a basketball or a bicycle, make it the focal point of the room, without filling it with more things as they can fade And make that visual effect that we want to achieve fade away.
Theme room
Now, if you like the most loaded rooms you can do it well and design a themed room in which everything revolves around that sport : a vinyl on the wall, smaller decorative elements, textiles … All matching.
Tags:
Sports Decoration