Navigating the process of finding the right roofing contractor can be a daunting task. This is especially true in Florida, where the unique weather conditions and building codes require a certain level of expertise. But worry not! This article will guide you through the steps to ensure a smooth installation process for your new roof. We'll explore the importance of professional insulation, the benefits of hiring a local contractor, the significance of proper licensing and insurance, tips for getting the best estimate, and how to handle contracts and warranties.
The Importance of Professional Insulation
One of the most vital aspects of any roofing project is insulation. Without proper insulation, your home could become susceptible to heat loss or gain, resulting in higher energy bills.
Professional insulation services are crucial in Florida due to the state's hot climate. A professional can provide the knowledge and expertise necessary to ensure your insulation is installed correctly, enhancing the overall effectiveness of your roof. They understand the local building codes and can recommend the best type of insulation for your specific situation.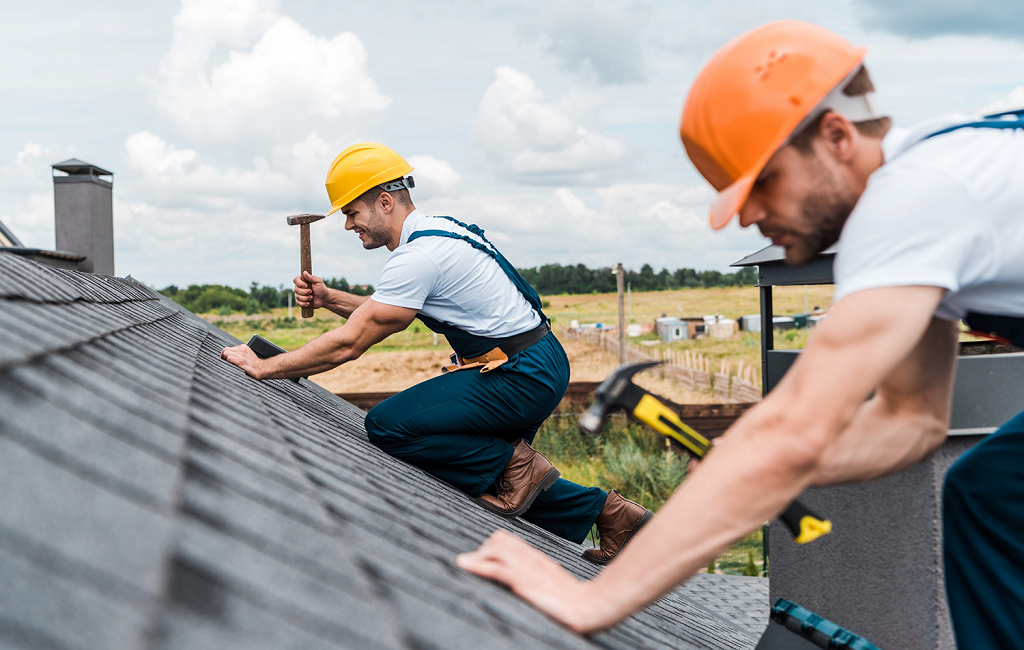 Benefits of Hiring a Local Contractor
When it comes to roofing contractors, locals are always better. A local contractor such as Mighty Dog Roofing Southeast Tampa in Florida will have a thorough understanding of the specific requirements and challenges associated with Florida's climate and building regulations.
Additionally, local contractors are typically more invested in their communities and are therefore more likely to provide high-quality work. They rely on word-of-mouth referrals and maintaining a good reputation within the community, which can offer some assurance of their reliability and commitment to quality.
Proper Licensing and Insurance: A Must-Have
In Florida, roofing contractors must be licensed and insured. This protects both you, the homeowner, and the contractor in case of any accidents or damages that occur during the project.
Don't hesitate to ask potential contractors for proof of their licenses and insurance. A reputable contractor will be more than happy to provide this information. Remember, working with an unlicensed or uninsured contractor can expose you to significant risks, including liability for any injuries or damages that occur on your property.
Getting the Best Estimate
When seeking estimates from potential contractors, be sure to get at least three to compare. This will give you a better idea of the average cost for your specific project.
However, don't just go for the lowest bid. It's essential to consider the scope of work, the quality of materials, and the contractor's reputation. Sometimes, a lower price can mean cutting corners, which could cost you more in the long run.
Handling Contracts and Warranties
A written contract is a must when hiring a roofing contractor. It should detail all aspects of the project, including the scope of work, the materials to be used, the timeline, and the total cost.
Also, be sure to discuss warranties. A good contractor will offer warranties on both materials and workmanship. This can provide peace of mind knowing that if anything goes wrong after the installation, it will be covered.
Conclusion
Finding the right roofing contractor in Florida requires careful consideration. From ensuring professional insulation to hiring a local contractor, checking for proper licensing and insurance, getting the best estimate, and handling contracts and warranties, each step plays a crucial role in ensuring a smooth installation process.
Remember, the goal isn't just to find a contractor who can install your roof; it's to find a partner who will help protect your home and enhance its value for years to come. By following these tips, you'll be well on your way to finding the right contractor for your roofing project in Florida.
Tags:
choosing the right roofing contractor
,
how to choose the right roofing contractor
,
how to find the right roofing contractor
,
how to pick the right roof contractor