Spring comes with fresh warm atmosphere especially after a long season of cold weather. Adding a few tweaks to your home to match the mood is absolutely an idea that would give you a great refreshing feeling. We spend so much time in our homes we can as well ensure we love what we see! Here are some ways you can spice up your home and give it that new look without making any major changes: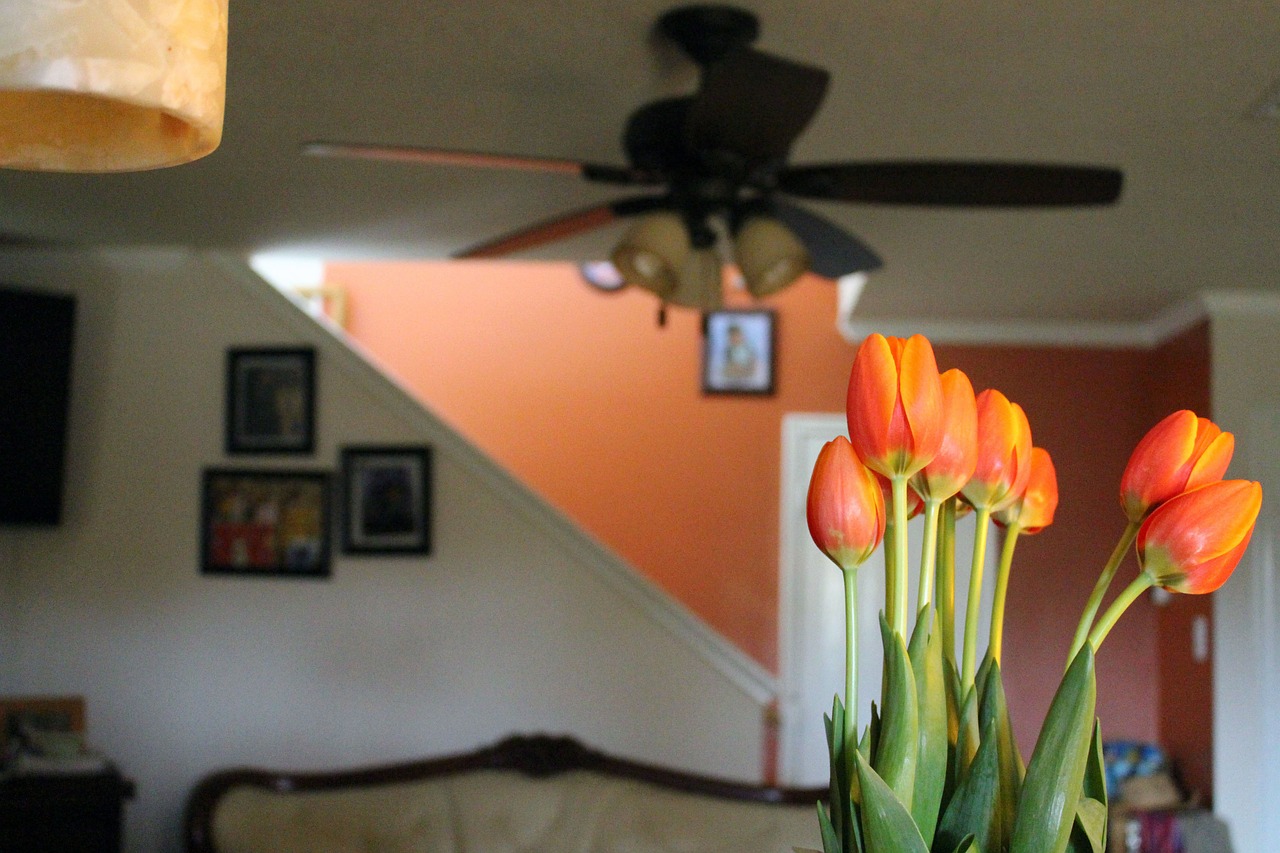 Adding a bold pattern wallpaper
Thanks to the invention of wallpapers, there is a quick fix to adding some flair to our home and you do not have to live in a room of bare single colored walls. Wallpapers have a way of enhancing the look of your home and giving it a new life in a way ordinary paint may not. The sparks of wall papers are that they come in unique designs at a very affordable price. Besides, there is a huge range of wall papers themes that you can choose from depending on what you want to go for in your home.
For instance, if you are a person who likes plants, you can go for the living wall papers with green beautiful plants and have a whole garden on your wall!
Introduce bright color cushions
You will be surprised by what the different colored cushions would do to your home. Colors like red, orange, yellow, cyan among others, add spice into your house and makes the room look livelier. Pick the colors that are in harmony and you have an incredibly beautiful outcome. Spring is time to come back to life, do not be scared to play around with the different options of bright colors.
Same color with different shades is an example that goes well together; so is yellow, red and orange. Fabrics with bright color patterns are also an option you can opt for. The list is long and you can be sure to get something that sits well with your taste. It is also very important to note that when shopping for your cushions, ensure you pick the best quality of the upholstery fabric. You also don't want the cushion to wear and tear after a short period of time.
De-clutter living spaces –spring clean it
Spring comes with some warm temperature and is a great time to allow fresh air in our homes. A good place to start with decongesting is to set aside those winter essentials, those big blankets and fluffy sweaters are not needed anymore, well until next season. You can consider placing a woven basket on some areas where you can throw kids and dog toys that might be all over the place just to have some sort of order. It is also advisable to donate what you don't need it has been a good and humanitarian solution over the centuries.
People have a tendency of piling up things and over time you realize you barely require half what is on your shelves. De- cluttering is basically trying to create more space and help you access what you need faster by having some order. How about you box up the unnecessary items and put them away in storage and while at it, I would like to throw in a small advice; don't impulse buy because that is how you end up with a bunch of items you don't need.
Decorate living room with blooms
They say that where flowers flourish, hope does and I may not fully buy that phrase, but I am almost certain we all love flowers. Flowers add some unique touch to your home even without making any big changes in your design.
We all say spring is a fresh start so how about you add those tulips, nosegays or whatever flowers you like with some bit of color to your home. There are different containers you can opt to place you flowers. Glass jars are a common pick which work quite fine. Throw in some shells and pebbles in the jar for that creative touch. Those beautiful wine bottles also make such great holders for those flowers.
Let in the light
To brighten up your home, you need ensure there is enough light coming in and the easiest way to ensure the windows are free from any obstacle so sunlight can bounce directly into your home. Bright homes look beautiful. Get light window sheers that will allow light in. No one would like to live in a dark gloomy home.
Also, to improve the amount of sunlight coming into your home, have walls painted with bright colors, use light hues and avoid having very dull wall hangings. Research has indicated that a bright home is capable of improving your mood so let us let the light in.