Trees are a great part of a garden – whether large or small, old or young, they bring so much to a garden. Adding interest, providing homes and food for wildlife and creating shade. However, if you have a tree or multiple trees in your garden, it is important to care for them well so that they can continue to thrive, and you can get the most pleasure from them.
Some trees are protected by something called tree preservation orders, so this is also something that you will need to be aware of when it comes to caring for your garden trees, as the rules and regulations around these protected trees will be stricter.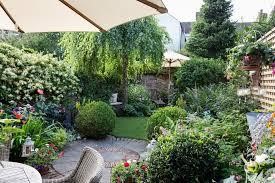 Trees can often become dangerous, if they have grown very large, they may need cutting back, as there are risks of the branches falling and causing injury. In this situation, it is always best to get a professional to help you like this tree surgeon Bournemouth based kieranboylandtreeservices.com as they will not only be able to do this safely but will also be able to offer you valuable advice on the health of the tree and give you tips on how you could care for it.
If you are having problems with a neighbour's tree, you are allowed to prune it if it is on your land, but if it is on your neighbours' land and is causing a problem to you, such as blocking out sunlight, then you should go and have a polite conversation with your neighbour about the issue and try to agree together how it can be resolved.
It is also important to bear in mind the benefits that a tree has on wildlife – if you are cutting back or removing trees, particularly in the spring, you need to be aware of the fact that they may contain birds' nests. The wildlife and countryside act explains that it is an offence to destroy birds' nests which are being used, so if you do find one then you should not disturb it and rearrange for work to be done in the autumn or winter months, when the nest will no longer be in use. This law also applies to bat roosts, so be sure to check carefully for evidence of these.