If your house was built many years ago and you haven't updated it since, it likely looks quite outdated. This will make it hard to sell, but also instead of buying a house, which is becoming increasingly difficult for the average person in the UK to do, you can renovate your house. You will also feel better about the house you're living in if you like the design. Here are some tips on how to make your old bathroom look more modern.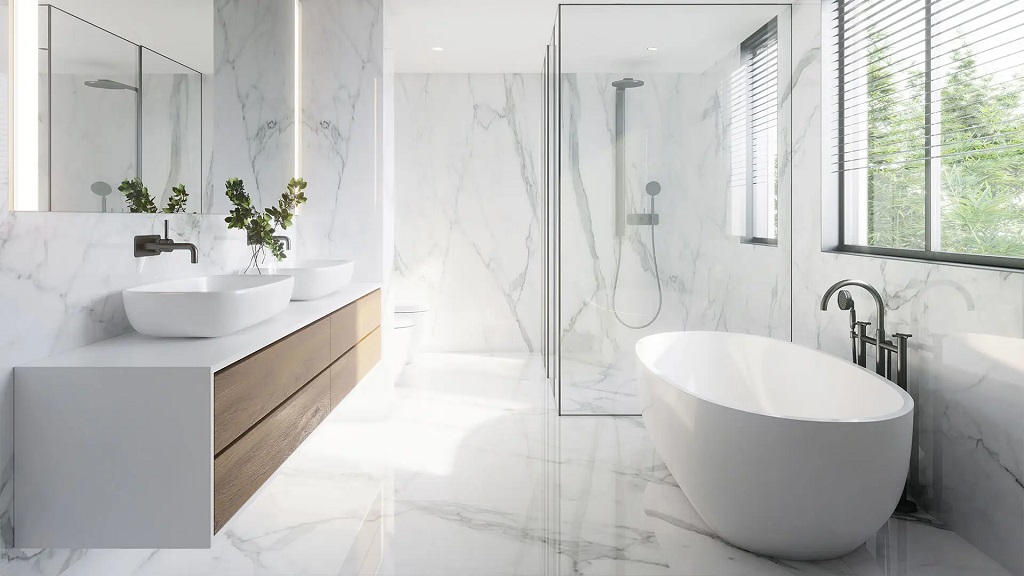 Change the flooring. Flooring is something that has come a long way in terms of quality and design over the years so it's likely that yours needs a change. If it has carpet, changing it to tiles will be a lot more practical, and hygienic as it is better for cleaning. Pick a modern colour that you like for your bathroom. Earthy colours are very popular at the moment if you are looking to sell your home.
Update your bath or shower to make it more practical. If you only have a bath, adding a shower can be a lot better for you and the family as it's easier to wash yourself. If your current shower is old, it likely looks like it, so updating it to a shower that uses less water or sprays more effectively will be a good improvement to make your bathroom more modern.
If your bathroom is old, it is very important to check that the pipes and plumbing are in good shape and working order. If they need replacing, it would be best to use Copper Pipe Connectors as copper is not only attractive but also highly durable. Visit watkinspowis.co.uk/products/copper-pipe-fittings-and-press-systems/ to get all the copper pipe fittings you need.