Although it is exciting to look forward to retiring at last, after years of working for a living it can be a strange time. Many people who are starting to near retirement can sometimes feel concerned and a little worried about entering this next phase of life.
Whether you are planning to spend time enjoying seeing more of your family, moving to a new home like these Park home life Bedfordshire park homes for sale, or going on a cruise around the world, the upheaval and the change can sometimes make people feel upset and some struggle with the transition. Here are a few ways that you can make adjusting to retirement a little easier…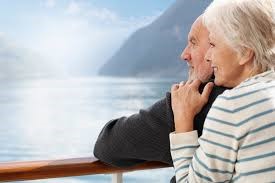 Remember it is normal – Feeling a sense of loss for your old life is perfectly normal. Accept that it takes time to adjust to new situations and ways of life. Don't get into bad habits like drinking too much alcohol or eating too much – try mindfulness techniques or yoga to help you restore a sense of calm.
Plan your days – Having structure in your days is important, and when you first retire it is easy to feel a little adrift as you no longer have the set days of work that you were used to. Although not relying on an alarm clock and hurrying to work is great, the lack of structure can cause mental health problems if not addressed so try to add some structure to your days. Plan out any tasks that you need to complete and be up and about by a set time.