Decks and patios are some of the many outdoor elements that allow homeowners to freshen up their exteriors and embrace their personalities in style. If you want to redesign your outdoor space, the first place you would like to start with is your backyard. Besides cleaning up the area and revamping the garden and landscaping, you also need to consider deck and patio installation. We've covered more about these two outdoor structures below.
Choosing Between a Deck and a Patio
Decks work well on uneven terrain; hence they can be installed on nearly any surface. This outdoor structure also has a high resale value, meaning it's a great addition to your overall curb appeal. If you choose a wooden deck, you can easily customize it to suit your design style.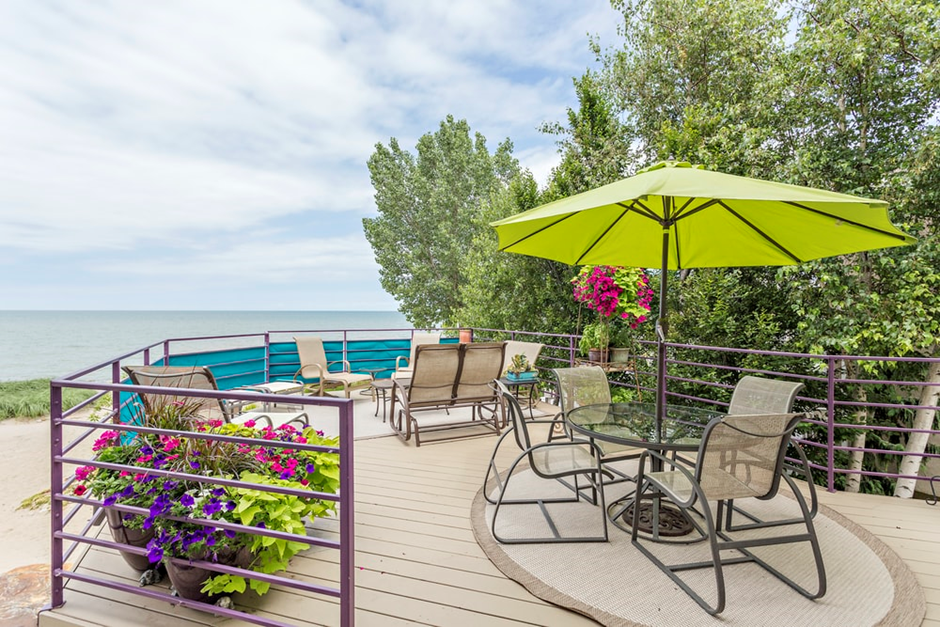 Homeowners in hotter regions can also benefit from a wooden deck installation since the decks absorb more heat and retain less. However, this requires proper maintenance and can be expensive to install. There are also weight limitations, and you'll probably need a permit to build one.
On the other hand, a patio can also exist on a deck, provided it's well-designed, but unlike a deck, patios offer more privacy and can work well with your outdoor design and landscaping. It's also cheaper to construct but requires a relatively level or even ground.
Why Decks and Patios
Decks and patios expand your living area, giving you unlimited outdoor fun ideas and activities to experiment with. Since there are several materials to choose from when designing these two structures, you will not miss the perfect design style to suit your needs.
Decks are usually accessible directly from the house, either by a French door or sliding glass. Similarly, you can access it from the backyard via the stairway. Since patios are on the ground level, the floor could be made of paving stones or concrete. They are great dining, relaxation, or entertaining areas and are best installed in a backyard with some privacy.
If you want to take this to the next level, you can use some outdoor design and landscaping ideas to complement your decks and patios. For instance, you can raise some flower beds or grow an ivy wall near your patio and add some cool lighting for a modern touch. You can also inspire your deck with some flowers and outdoor potted plants or an outdoor fire pit and a few comfy chairs.
Customizing all these aspects to suit your style requires proper design and implementation. You can choose to go DIY, or opt for professional services from industry experts such as Royal Decks and Landscapes.
Endnote
Patios and decks are stylish structures that give a great first impression whenever guests sneak into your backyard. These elements also increase your home value, so they are a great investment in the long run. Whether you want a perfect patio for relaxing during the weekends or a deck to hold family barbecues, you need to approach your outdoor space design with your unique needs in mind.