As a child, did you ever wish that you could walk into your wardrobe and disappear into a magical fantasy land? If you read the Narnia books when you are young then you'll have no doubt tried climbing into your wardrobe or cupboard to see if there was a magical door to another world. If you've no idea what I'm talking about then here's what The Chronicles of Narnia by C.S.Lewis were all about.
The story involved the adventures of children in a magical world called Narnia who were guided by a powerful and wise lion who was the king. The enemy was the White Witch, responsible for freezing the entire land and causing the Hundred Year Winter. Narnia was a mysterious land of mythical beasts and talking animals. The seven books span the entire history of Narnia and Aslan is the only character to appear in every book. The children, all four of them siblings, eventually become Kings and Queens of Narnia and grow to be adults whilst reigning the land.
Narnia is a parallel universe, among many that exist in the books. It is thought that the early life of C.S.Lewis himself was partly the inspiration for his creation of such a wondrous world. When he was seven, his family moved to a large house near Belfast and it's long hallways and many rooms acted as an inspiration for him and his brother to invent make believe worlds while exploring. Could it be that he dreamt up Narnia while hiding in a wardrobe during a game of hide and seek? Maybe your own wardrobes could do with a bit of imagination too. For Sliding Doors Dublin, visit http://www.keanewindows.ie/sliding-doors.html.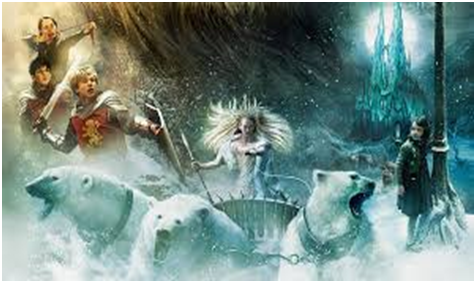 The Lion, the Witch and the Wardrobe was adapted for film in 2005 and was a huge box-office success, making over $745 million globally. C.S.Lewis had originally spurned all attempts to adapt the books for screens, believing that the beasts would not be portrayed without looking ridiculous or terrifying. He believed that some stories were for the ear only. With the advent of CGI, it was his stepson and literary executor who saw the potential and gave approval for a film adaptation to be produced.
The Chronicles of Narnia are considered to be a classic of children's literature and has sold over 100 million copies in 47 different languages. It is the author's best known piece of work and was originally published in London between 1950 and 1956. The appeal of the stories was mostly down to its high fantasy. There is no limit to the imagination when we are introduced to fictional universes and strange creatures. High fantasy stories often follow a similar pattern where they are told from the viewpoint of a hero or young person with special abilities and there is a knowing, mystical mentor like a wizard or warrior. No fantasy story would be complete without an evil enemy such as a Witch, a Dark Lord or Demon. Good versus evil is a prevalent theme.