Selling a house or an apartment is not an easy task. It is a whole process. It is not just about publishing the house, knowing the buyer, knowing the price, negotiating, and selling it. Do you know what to do before you sell your house? A list of home sales should be carried out. These lists include procedures that must be carried out from the moment it is decided to sell the house.
What to do before you sell your house?
This is the list of tips that you should pay attention to:
1) Decide if you want to hire a real estate broker to sell your home, or if you prefer to do it yourself. The broker will handle all the points about the sale of your home. You just have to hire him and pay him. Of course, this requires spending money, so it is up to you if you want to pay it or do the work yourself.
2) Be a communicative and computer seller. You can use the media to promote your homes, such as newspaper, pamphlets, DVDs, or Web pages. Do not forget to include the price of the house.
3) Leave your house ready for sale, preparing your interior and exterior.
4) Decide whether to hire a professional to perform a prior review or not.
5) Make sales of unnecessary furniture and appliances.
6) Become familiar with financial terms, such as mortgage financing (fixed, adjustable, seller-financed, borrowing), pre-qualified, pre-approved, commitments, etc.
7) Become familiar with the negotiation and its things, such as contract, offer, deal, etc. You should learn to approach an offer and everything related to a legal transaction process.
8) Know what are the aspects that can improve your home as its external part, or its interior, and which not, such as location, style, etc.
9)Decide if you want to put a guarantee on the house. Seek advice to buy a new home while selling the previous one.
10) Decide on the closure and establishment of the buyer.
11) Make moving plans.
The list shows us that there is essential participation on our part when selling a house. You should pay close attention to the list and follow the steps correctly. If you decide to pay a real estate agency to organize the sale of your home, just let it carry out the points previously mentioned in the list. Your participation after hiring an agency will decrease.
5 recommendations before selling the house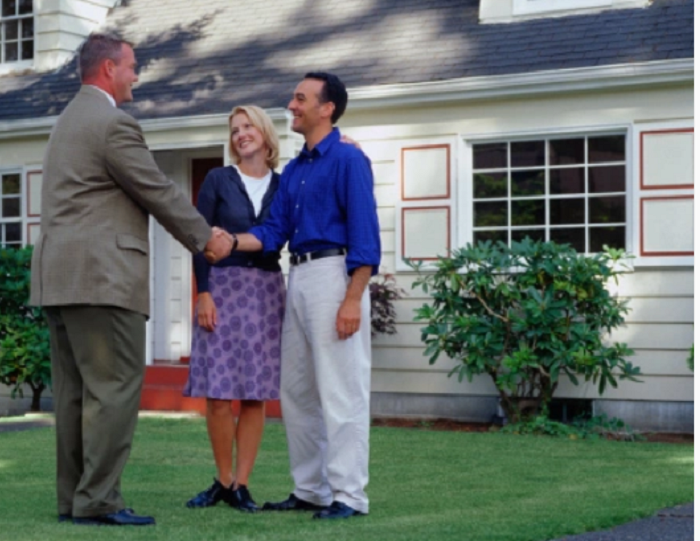 Selling a house is always a difficult task and not only for having to detach ourselves from the spaces. In which we live for a long time and where pleasant experiences of our lives were lived. It is also due to the real battlefield that is the real estate market.
Repaint a house for sale
Surely your house has a lovely color for your taste, but perhaps the same does not happen with the possible buyer. So, one of the almost mandatory actions to take when placing a property for sale is to repaint all its walls. Choose preferably light and neutral tones, which easily allow the interested party to imagine the house with the tones.
In addition, a new coat of paint will allow you to give your house a renewed image. It will show how well maintained it is, points that are taken into account by any buyer. And of course that with this we also include the facade of the house, well do not forget that this will provide one of the first and most important impressions on customers.
And if your case is a house with wallpaper, it would be preferable that you save the future owner's job of having to eliminate all the wallpaper, which he will surely do.
Take care of the garden
Having a garden or patio is an important point in favor of any property for sale these days when the spaces for living each day are reduced more. If you have a neglected green space, with uncut grass, hedges without prune and many dried flowers, the impression that potential buyers will take will surely not be the best. Instead, invest a little time and effort in your garden. So, the idea of ​​the magnificent space that can be for floriculture, for children to play, or to make a meeting with friends outdoors.
For this, you do not necessarily have to go into economic expenses. It is simply about tidying up your garden and backyard with simple actions such as weeding the beds, cutting the grass, sweeping dry leaves, pruning the excess branches of a tree.
Thorough cleaning of the whole house
Remember that buyers will want to inspect every corner of your home, whether they look for traces of moisture, cracks in the walls. So, you can't afford to have any place in the unwanted house. Take special care to remove dust from all furniture, clean floors , shake and ventilate carpets very well, eliminate any smell of dampness or lack of air with dehumidifier and deodorants, and reducing the mess that every house has, but inevitably which helps to generate a bad impression on buyers, even allowing them to give up their interest in buying the house.
Adequate lighting
The lighting is very important for buyers to appreciate the actual dimensions of each room and comfortable to inspect the quality of materials and structural state. In addition, a dark room is unattractive and can give the impression that you are trying to hide any breakdown or a negative trait. So, it can be very helpful to renew all the bulbs of the most important spaces of the house by more powerful lights, or even add new light bulbs.
Depersonalize your house for sale
This can be a bit difficult considering that it is about removing from the house those elements that express your most personal traits and tastes. It would be facilitating the client to be able to imagine the house with its own decoration, incentivized its interest in the purchase.
This whole process of renovating a house for sale can be difficult if you are really very attached to your home, but following these recommendations. You will be ensuring a better sale price, which is what every real estate seller aspires and what you will facilitate relocating to your new home.
Tags:
do before you sell your house
,
home selling plan
,
home-selling checklist
,
sell your home