If you are looking for a garden tree that is hardy, easy to keep and beautiful then the blackthorn may be the tree for you. It is also a tree that is often used in hedging, as it creates a good barrier between agricultural land, and its spiky thorns protect against intruders – another positive if you want to reduce the risk of burglary!
Blackthorn trees don't grow very tall, reaching a maximum height of around seven metres, making them a good choice for a smaller garden. If you do need your tree to be pruned or cut back a bit it is best to get an expert, like this Tree Surgeon Bournemouth based https://kieranboylandtreeservices.com as not only can blackthorns be spiky, but climbing up trees and cutting them back can be a dangerous job for the inexperienced!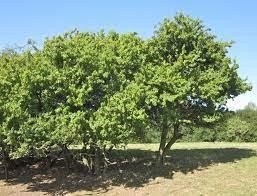 In early spring a blackthorn tree will bloom into life, bringing you a beautiful early flower display in the garden. The white blossoms are among the earliest to bloom and are a sure sign that spring has arrived.
During the Autumn, the blackthorn will produce the small purpley-blue fruits known as sloes. These are quite tart to taste raw, but are perfect in jellies, cordials and jams, and of course in that favourite winter tipple, sloe gin! Sloe syrups have long been made to help ease digestive problems too, as well as helping with rheumatism.