If you've been thinking of extending your home, oak is a great choice for your timber frames. It's popular for new build properties and for those seeking to extend their current property. Here are some reasons why oak is the perfect choice:
Versatile Style
Oak frames have much appeal thanks to their flexibility in terms of style. Whether you are seeking a Tudor-look extension, a rustic barn style or simply want an attractive sunroom for example, oak can be adapted to suit a variety of different styles. Oak frame construction kits make an ideal choice for any renovation or extension project, suiting a wide variety of property types.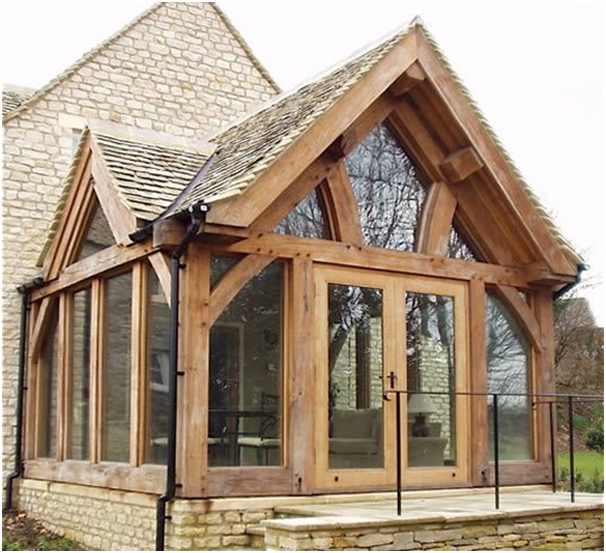 Character
Oak has a wonderful appearance and texture, immediately adding character to a property.
Quick construction
Using an oak frame means shorter construction times. Many oak frames are constructed off-site and delivered to you ready to install, unlike other on-site methods of extension building.
Structurally strong
Thanks to its durability, oak can be used to create interesting and decorative architectural features such as vaulted ceilings or gable ends for example. This is fairly easy to achieve with oak as well.
Designing your Oak Frame Extension
An oak frame company is likely to provide a designing service and will have architectural experience in designing timber frame extensions. A professional company like this will understand the challenges, potential and details of building with this type of construction system. This will all be done at the design stage to save having to rework a design at a later date to incorporate oak elements. You'll need to consider the impact on and details of the connection between the extension and your existing property.
A useful way to blend an oak frame extension with the rest of the house is to incorporate further elements of oak into the main home. This can cleverly be achieved by installing an oak porch for example. For Bespoke Oak Frames, visit http://www.bespoaktimberframes.co.uk/portfolio_page/oak-porch/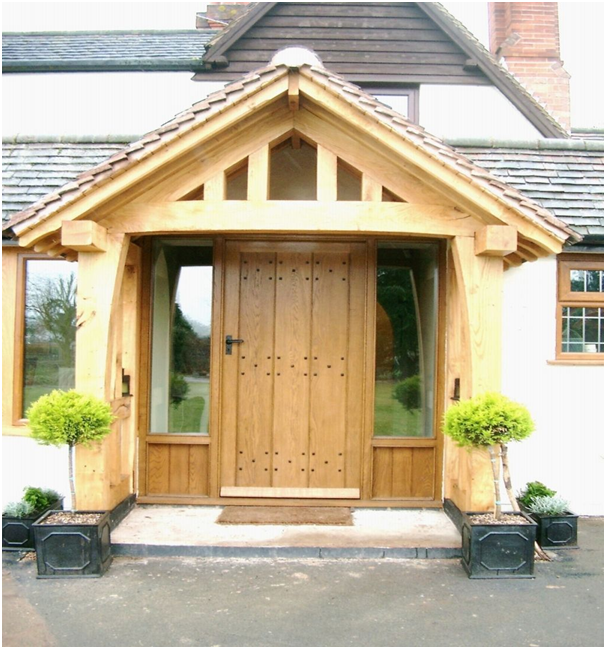 For any extension, regardless of the material, planning permission regulations must be met. Some extensions do not require planning permission if they fall under the heading of 'permitted development'. It always pays to have this checked out before you start work, regardless of the style or style of extension. Some won't need approval, but other properties might be subject to certain restrictions and conditions.
For an extension, most oak frame suppliers will require that a homeowner commissions a builder to complete the foundation work first. The pre-made frame can then be delivered to the site and erected.