Have you also targeted the fashion of decorating with recycled objects? Well we congratulate you for it! And it is that you will not only be able to save a few euros, but you will be putting your grain of sand in the fight against pollution and climate change. In addition, if you have skill and patience, recycling and reusing old objects you can enjoy very pleasant times, especially if you share them with friends and family.
There are many furniture and accessories in your home that you do not need to buy in furniture and decoration stores, because you can create them yourself by reusing old objects. For example, you can have a nice and original headboard without having to spend virtually any money. Today we speak 10 objects you can become wonderful headboards. Would you like to join us?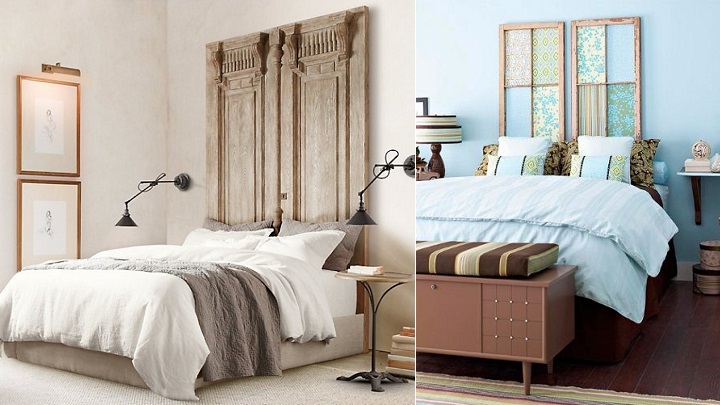 Doors and windows
Are you going to renovate your old doors or windows? Well, do not forget to keep some to make them beautiful headboards! Of course, you should keep in mind that the best results are those of wood and worn effect.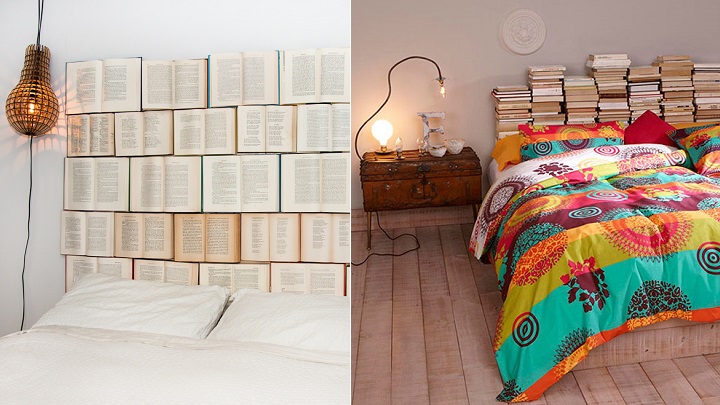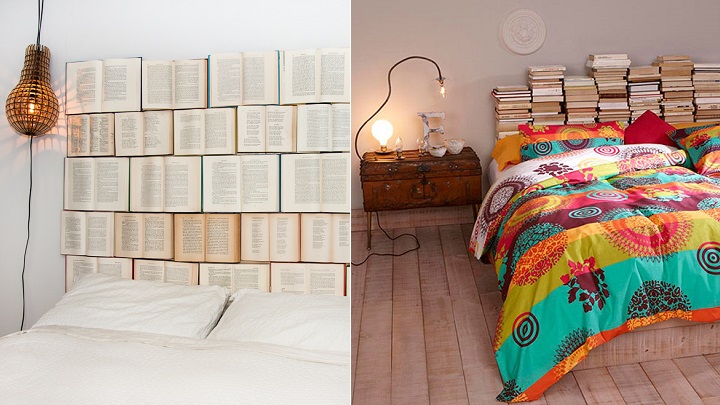 Books
Do not have a place to store your books? Do not worry! You can place them behind the bed in the shape of a nice headboard. If it is old books or you do not want to keep, you can also hook on the wall. The truth is that the result is spectacular.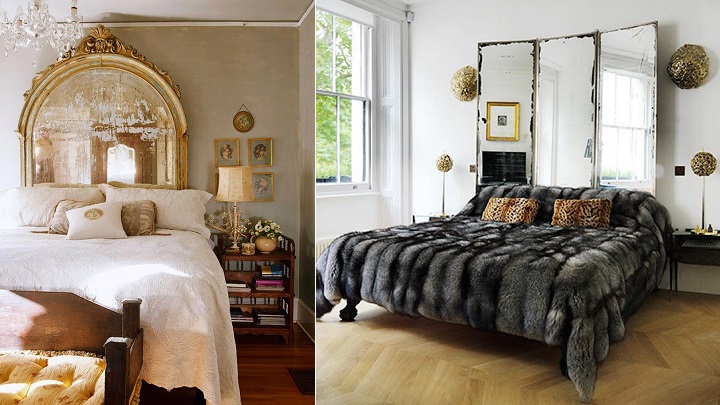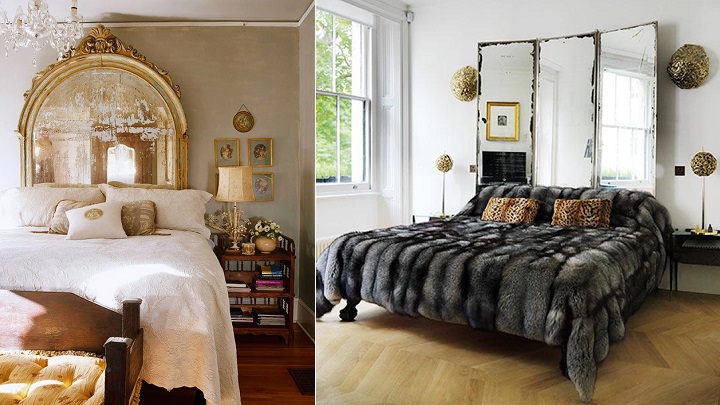 Mirrors
Another option that can give good results is to place one or more mirrors in the headboard wall, especially if it comes to elements vintage, classic or looking aged. Of course, if you trust the Feng Shui philosophy you will have to forget about this idea, as it is not recommended to use mirrors in bedrooms.
You may also like to read another article on houseilove: Elegant Bedrooms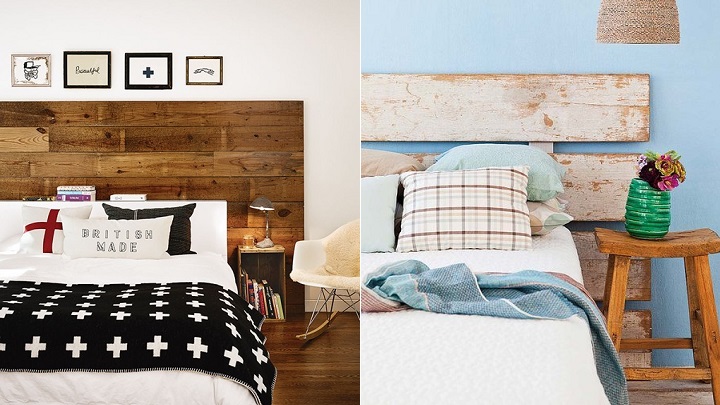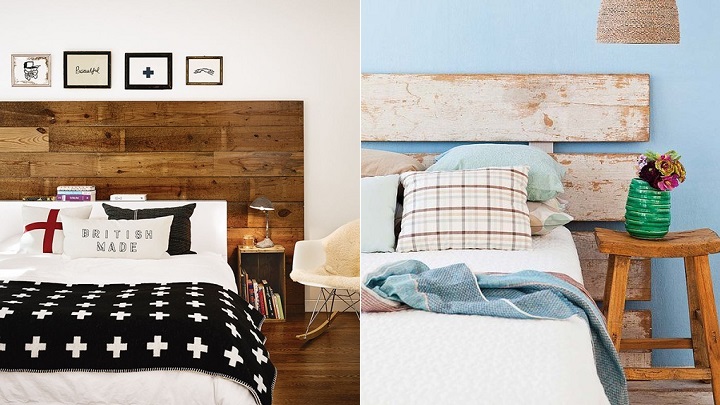 Wooden planks
Of course, you can also choose to create your headboard through wooden planks or pallets. Although you can hang as it is also a good idea that these elements go through a process of restoration or at least paint.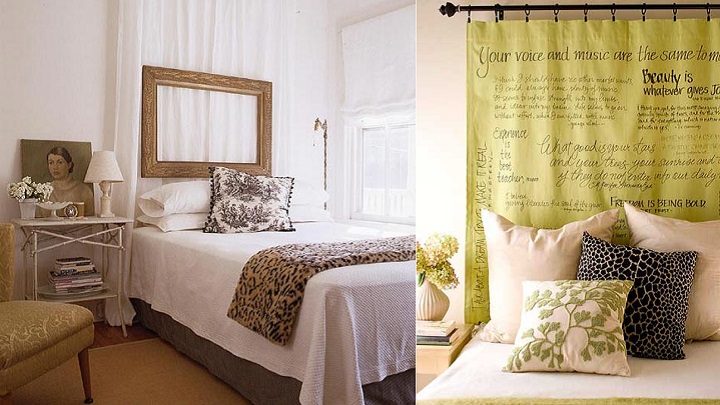 Curtains
Other objects that you can turn into beautiful headboards are the curtains. For example, in the image on the left you can see a nice headboard created by a white curtain and a framework that adds a unique touch. We also like the idea of writing meaningful sentences on the web.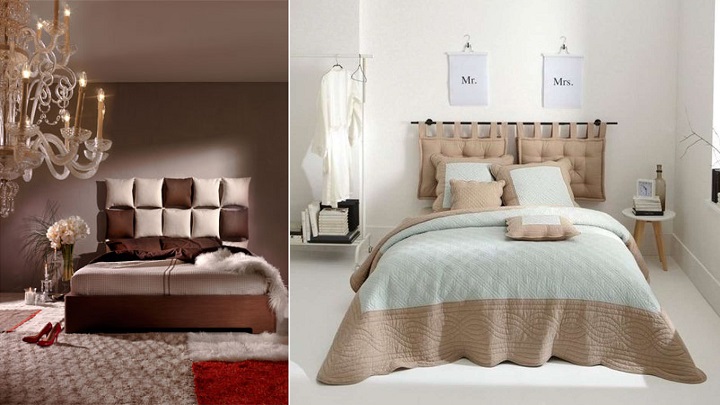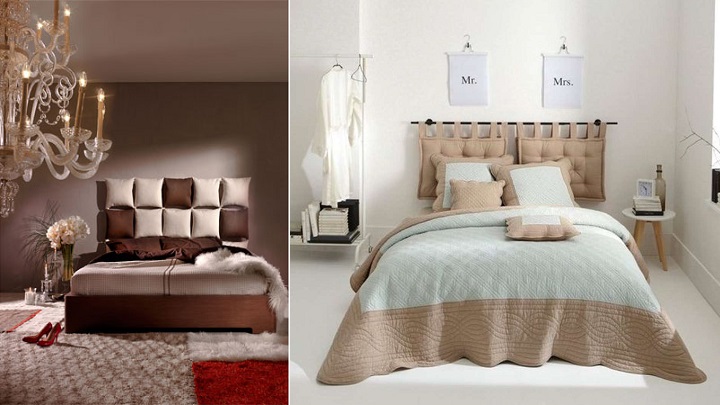 Cushions
Do not know what to do with the cushions that you have left? Why do not you turn them into a nice headboard? There are several alternatives. For example, you can hang two cushions in a bar shaped curtain.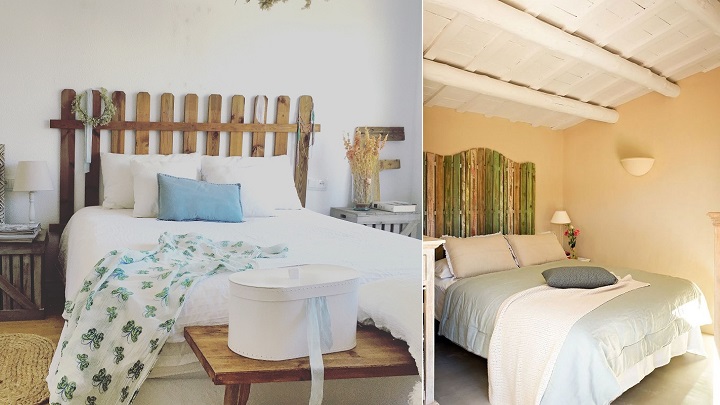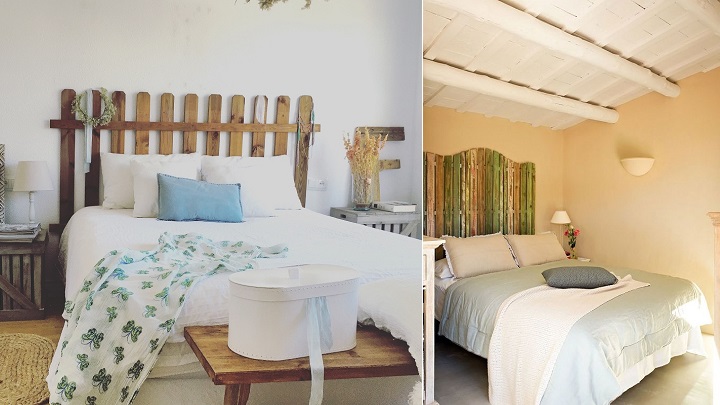 Garden fence
Another idea that seems extremely interesting is to place an old fence garden. As in the case of pallets and wooden planks, you can leave it as it is or restore it.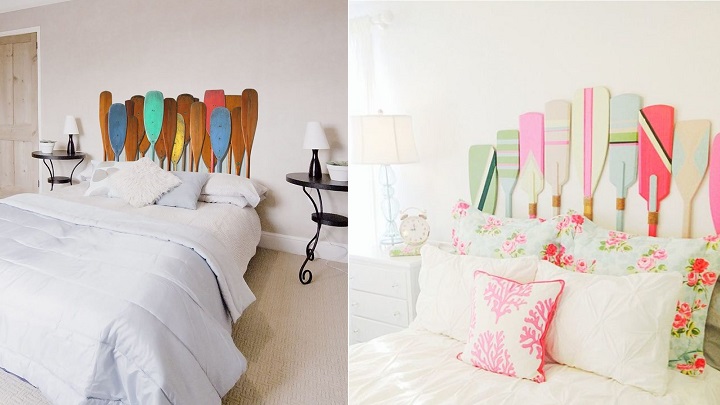 Oars
We also like the idea of creating a headboard by oars. Of course, if you decant this option, the ideal is that you paint colorful fun. It is an ideal idea for children's or juvenile rooms, but not bad for adult bedrooms.
Lights
Do you want to add a romantic touch to your bedroom? What do you think if you put lights in the shape of a headboard. In the image that we show you on these lines you can see two examples of the most interesting. To do this, make sure to take your lights Christmas.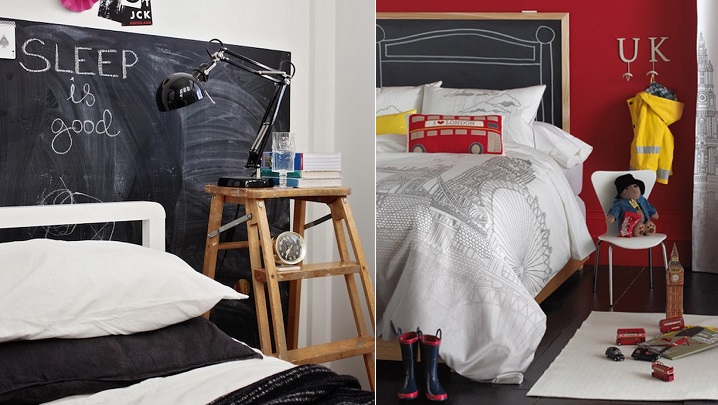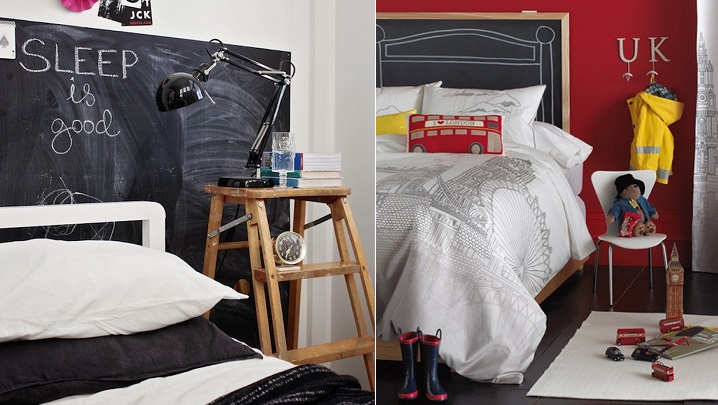 Slates
Finally, we want to propose that you use a blackboard as a headboard. This way, you can write or draw what you want when you want. Undoubtedly, it is an ideal for the rooms of the most thought little of the house.
Tags:
convert into headers