As I have said on previous occasions, the living room is the room in the house where we spent more time either with the company of family and friends or alone. And we all like to lie down or sit on the couch and read a good book, enjoy an interesting movie or see several chapters in a row of our favorite series. In addition, most of us choose the salon to take those pleasant naps over the weekend. Therefore, this must be a space in which we feel very comfortable. To achieve this, the ideal is to decorate it with the colors that best feelings transmit us. Of course, when decorating this room you can also take into account the trends of the moment.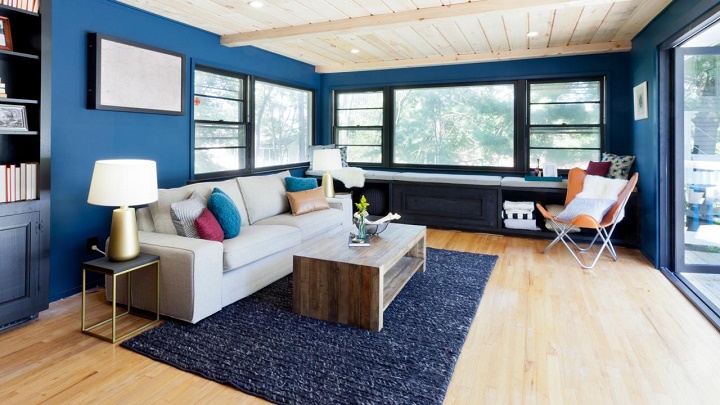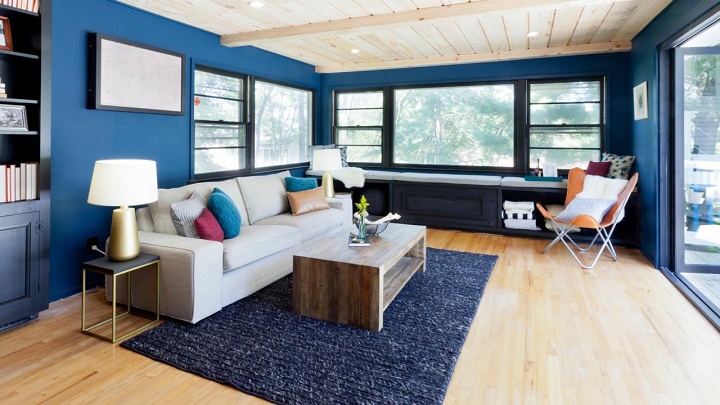 One of the colors that will be very popular in 2017 will be blue in all its versions. Although it is widely used in bathrooms and bedrooms because of its relaxing effect, it is also suitable for the salon, especially during spring and summer, as this color also conveys freshness. If you plan to decorate your room in blue, we recommend that you do not miss anything that comes next, since today we are going to show you a lot of examples that will serve as your inspiration. In addition, we will take the opportunity to give you some interesting advice and ideas. Can you come with us?
For relaxing lounges
Blue is the color of water and sky and, as we have told you before, provides freshness. For this reason, it is one of the colors most used in summer, especially in decorations of Mediterranean style or sailor. In addition, you should know that regardless of its hue, blue is perfect for conveying calm. So, if you want your living room is an ideal place for relaxation, this is a great alternative. In any of its shades (celestes, sapphires, lavenders, turquoises …) will integrate well in both mountain environments and sea, as it is mimicked with the outside.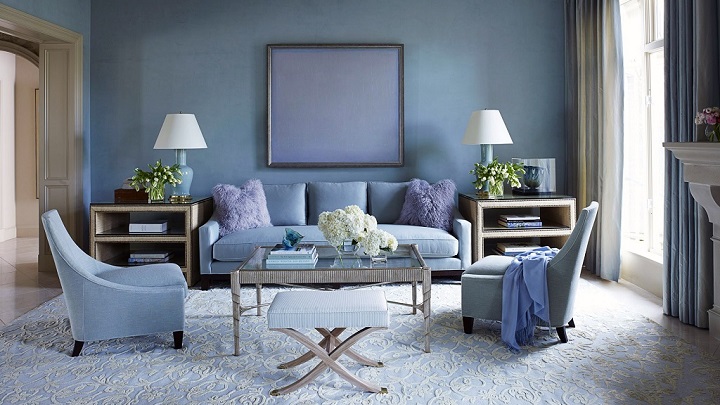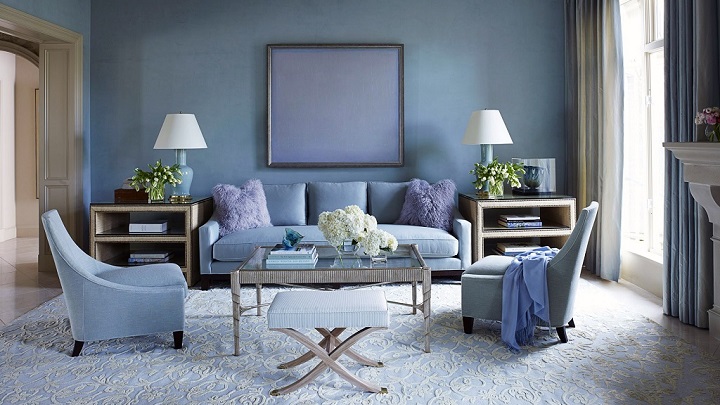 Combine it with other colors
There are many ways to decorate the room in blue, but what we do not recommend is that you bet on a monocolor decoration, but instead choose to combine this color with other shades. Certainly, a safe bet is to combine white with blue. Both colors provide more space visually large, fresh, clean and extremely attractive. That's why it's a perfect match for summer. Of course, as you can see for yourself in the images that we show you in our gallery, it also combines with other shades: grays, woods, violets, browns, yellows, greens …
You may also like to read another article on houseilove: Ideas to use pink decor
The blue on walls
One way to introduce the blue in your living room is to paint the walls in this color. Of course, if you bet this option, we recommend that you probably go for a shade soft so that the area can not be belittled. If you like dark tones, you can also use two colors for your walls. In fact, it is a good idea to highlight one of the walls with a more striking tone.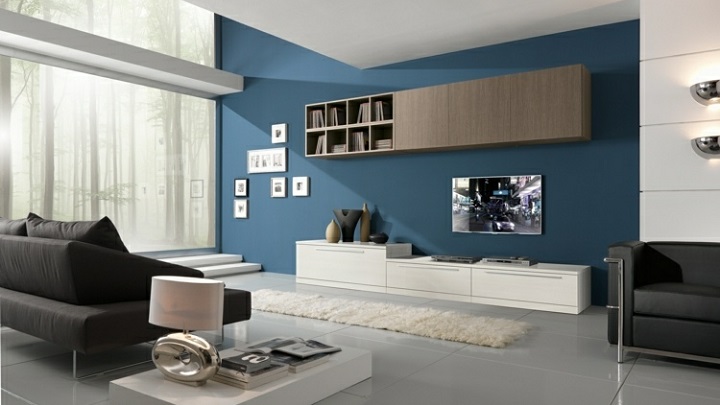 The sofa in blue
The blue will be one of the trend colors of 2017. Above all we will see in sofas, especially in dark versions. So if you have to change this important piece of your home, it is not a bad idea to choose it in a beautiful blue. Of course, if your sofa is of another color, you can also decorate it with cushions and blue plaids. In addition, it is always a good idea to introduce this color through the complements and decorative objects. And although they are unusual, in the market you can also find furniture in this color.
Tags:
Rooms decorated in blue