Your living room is, without doubt, one of the most popular and important rooms in your home. It is where you often hang out with your family, entertain guests, and do so much more. As a result, you want to ensure that the space looks incredible.
But with so many options to choose from and different ways to decorate your space, it can be hard to find the right one to go with. Thankfully, that is where we come in. Without any further ado, let's go over some awesome living room decor ideas that are sure to inspire you.
Get Creative With Your Curtains
While they are often an afterthought, your curtains can actually play a major role in how your living room looks. When closed, your curtains will often take up an entire wall and can make quite the statement. As a result, take some time and get creative with your curtains. Consider unique designs or striking colors to really turn heads. You can even go with fully customized curtains recommended by VisionBedding, to ensure they are the exact size and feature the exact design that you desire.
Use Hidden Storage
Storage is often hard to come by in homes, and people want as much as possible. A great way to add a ton more storage without hurting your decor and aesthetic is using hidden storage. This could be an ottoman, a storage bench, a storage bed, or any other solution that is multi-purpose. This solution can help you get rid of clutter, without having to have a ton of shelves or cabinets laying around. Not only does clutter look bad, but it can also have a negative impact on your health.
Have Fun With Colors
When it comes to your living room, don't be afraid to have a little bit of fun with color. The color you choose for your space will depend on what you like, but also what you think fits the space and the lighting it gets. Experiment and get as creative as you want when it comes to color. Of course, try and ensure that the colors you end up choosing for your wall paint, furniture, and decor do indeed go with one another. A great way to do this is to use a color wheel to ensure everything looks good.
Bring the Outdoors in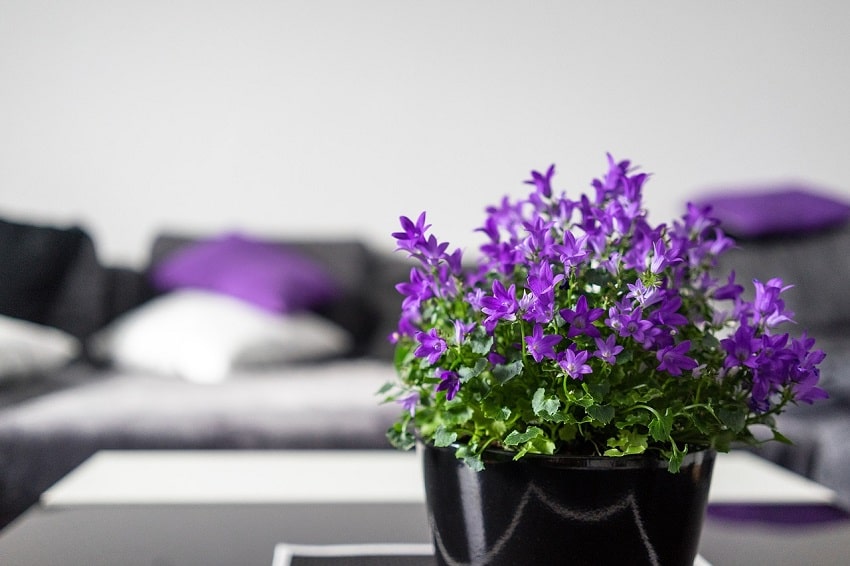 Another great decor idea for the living room is to bring the outdoors in. Having natural elements in your space can make it more bright, cheerful, and inviting. While this can be anything from plants to rocks, to pinecones, it is often flowers. Flowers and plants come in all different shapes, sizes, and scents, so you are sure to be able to find something that you absolutely adore and fits with your space.
Change With the Seasons
Another popular choice for living room decor that we love to see is changing things out with the seasons. This often means going from light and bright decor in the summer, to something a little heavier and hearty in the winter. You can change out everything from your art, to your blankets and pillows, to your flowers and plants, and so much more. This keeps your space fresh, and it can be a lot of fun to make the transition from one season to another.
Don't Forget About the Art
Last, but certainly not least, we have art. Art plays a very crucial role in how a space looks and can elevate a space from good to great. Try to make sure that art goes with the rest of the decor and color at least a little bit, but other than that, you're essentially free to do whatever you want when it comes to art. In addition to wall art, consider things like statutes, figures, and other unique pieces that could add to the decor in a particular room.
In conclusion, we hope that these awesome living room decor ideas have been able to inspire you.